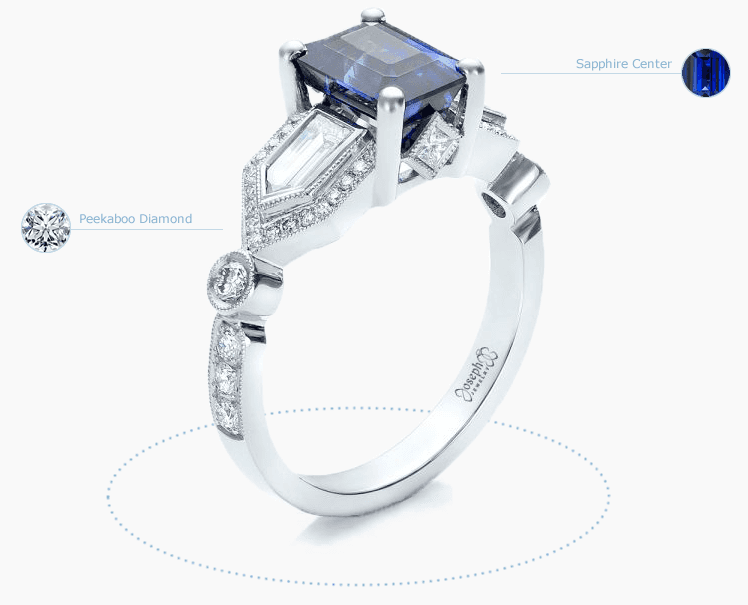 Customize
Change elements of an existing design
With over 1,000 engagement ring designs in our gallery, there are many unique styles to inspire your own piece. For every ring, we can change the metal type, center stone shape, gemstone quality, and more. To start your design, click 'Customize This Item' next to the piece you like and enter your desired changes when prompted. After creating your account, a designer will respond within one business day to follow up, send design concepts with your customizations, and give a quote, all through our private online messaging system. Additionally, if you would just like a quote for an item as-is, click 'Get A Quote' and a designer will be in touch.
Browse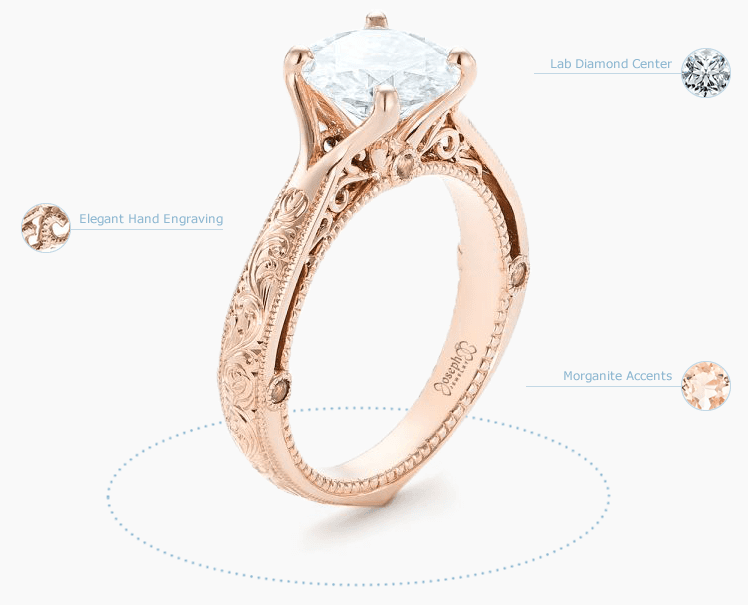 Redesign
Recreate a family heirloom or famous engagement ring
Redesign an existing ring or wedding set
This is a great starting point if you already have a solid idea of a design with specific photos of inspiration pieces from online, magazines, or sketches. We have created heirloom pieces and wedding sets so that they incorporated a specific previous design, but also included elements of the wearer's personal style. We can create any design, and it always helps to send us inspiration photos. Through our custom design process, you'll be able to see mockups from our designers, view detailed 3D models, and receive the final piece brought to life in metal and gemstones by our expert artists. To begin, fill out our custom design form, and a designer will be in touch with follow up questions within one business day.
Get started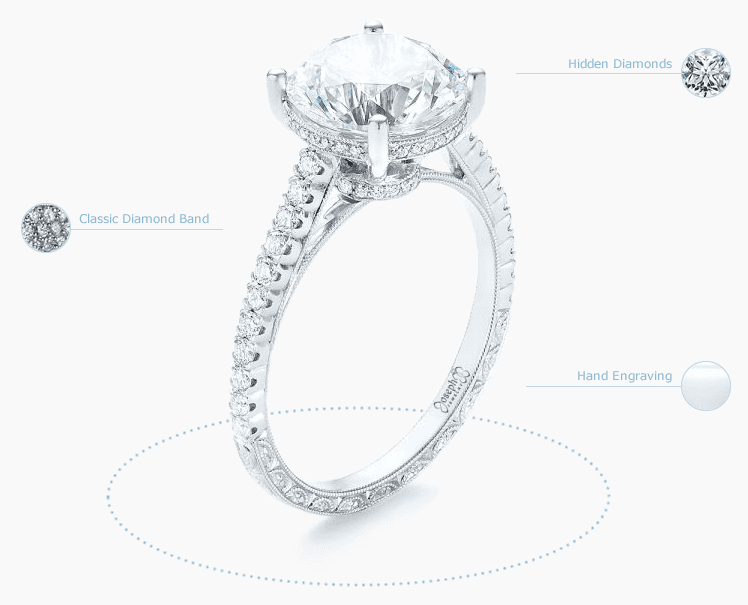 Create Your Own
Let us know what you want
Build your own ring
Are you looking for a truly unique, one-of-a-kind piece of jewelry? We offer full customization services and the ability to create almost any design you have in mind. Our clients frequently combine elements of different designs or start from just a simple sketch. Once you submit an inquiry, our designers can help you clarify your ideas and come up with a concrete idea that fulfills what you've been imagining. Fill out the custom design form, and then upload any inspiration photos to our messaging system, and our designers will follow up with you to get started.
Build your own