Soldering Broken Chains
Chains are a vital part of many types of jewelry, but they're also necessarily a delicate part. And that means that even the best-made chain can eventually break after years of use or due to an accident.
Fortunately, our expert craftsmen have several tools and techniques in their arsenal that they can use to address this type of problem and get your piece back to mint condition quickly. No matter what type of metal your chain is made from or what caused the damage, we'll complete the necessary repairs and return it to you as strong and as beautiful as ever.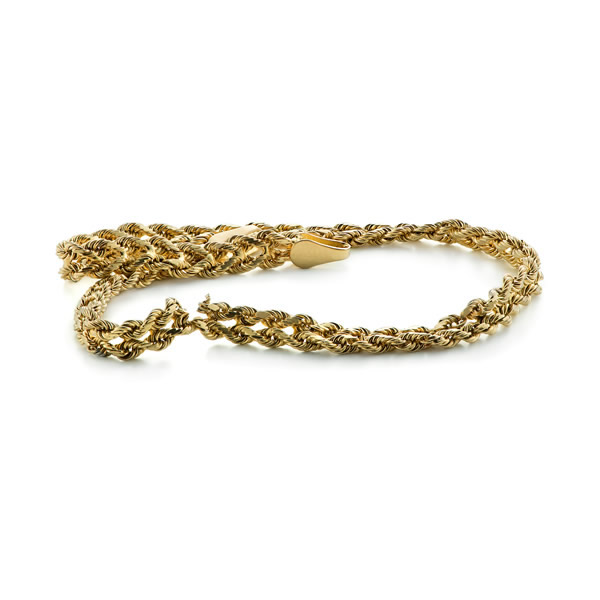 Before - Chain Restore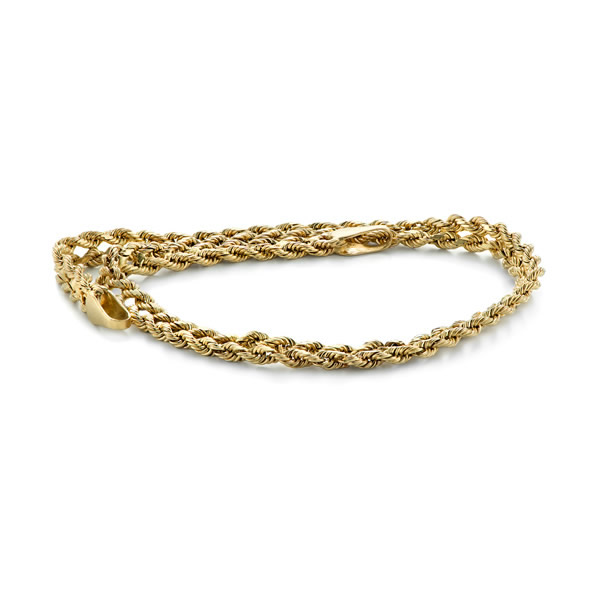 After - Chain Restore
Process Overview
Any time we have to solder a broken chain, we evaluate the damage and come up with a specific plan for repair based on that unique situation. However, there are some basic steps that we'll always follow in order to ensure the best possible outcome for your piece.
The first thing we do for any project involving soldering a broken chain is to see if we can weave the links together if it's appropriate.
Next, we'll use a laser weld or solder, depending on the particulars of the piece, to connect the broken ends and make the connection secure.
Lastly, we'll polish or texture the surface to recreate the original finish.
Shortening Chains
In addition to repairing broken chains, we can also use these techniques to shorten chains for you. If you have a piece of jewelry that you'd like to wear but that has a chain that's too long, our experts will remove as much material as you'd like and return it to you in like-new condition at your desired length.
Metal Considerations
Thanks to the advanced tools we have at our disposal and the extensive experience our artisans bring with them to every job, we can work on chains made from a wide variety of metals. These include platinum and palladium, as well as white and yellow gold in any metal grade.
Laser Advantages
The lasers we use for these types of soldering jobs allow us to work precisely and efficiently, which in turn lets us ensure we leave the piece in the best possible condition with negligible sign that the work was even done. The ability to focus the heat on such a small area also lets us avoid damage to other parts of the piece, and that means we can work on just about any type of jewelry chain with ease.