Re-Tip Prongs and Beads
You want to be able to wear your find jewelry for all kinds of occasions, which is what it's for, after all. But that also means it's exposed to hazards and just general wear and tear over time that can cause damage to certain areas of a piece.
Whether you need the prongs on your engagement ring repaired or the beading on a family heirloom touched up, our experts have the right set of skills and the proper tools to get the job done. We'll return your piece to you looking like new, so you can again wear it the way it was meant to be worn.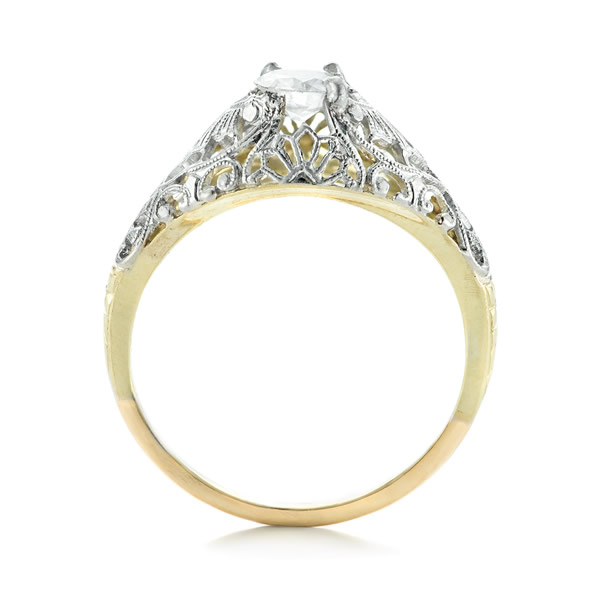 Before - Re-Tipping Prongs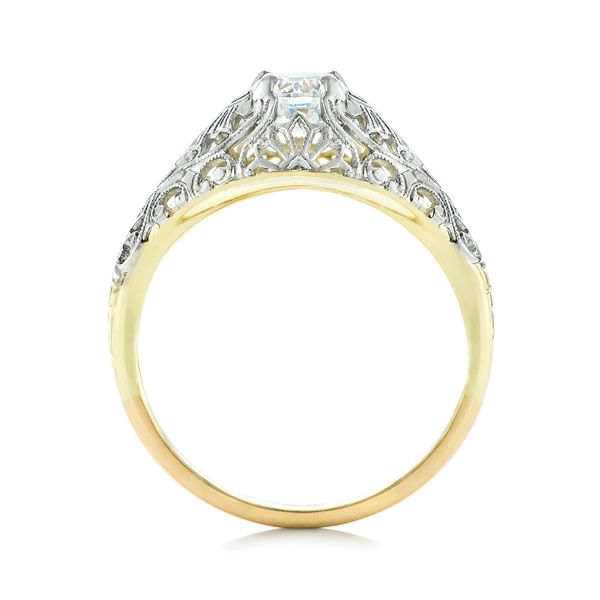 After - Re-Tipping Prongs
Process Overflow
Re-tipping prongs and beads is a delicate process, especially because we don't want to do anything that will adversely impact another part of the piece. Many gemstones can be damaged by heat, which is why we use the best tools available to precisely direct a focused laser to only the specific area we're trying to repair.
The first step in any re-tipping project is to clean and examine the entire piece to see if there is any additional damage that needs to be repaired.
Once we know what we're working with, we'll solder a new bead of metal onto the worn surface of the old prong or bead to build it back up again. We'll also make sure all prongs are sitting securely against the gemstone like they should be.
After the soldering is completed, we'll check all gemstones to make sure they're secure, and then we'll polish and refinish the piece.
Advanced Tools
In order to complete this type of highly technical and detailed work, we use only the best tools available. These include lasers that allow us to direct heat only onto the spots that need it without impacting any surrounding areas or features. This is especially important because re-tipping is carried out with the gemstones in place, and with this type of tool, we can avoid exposing them to the heat.
Why It's Important
Re-tipping may hardly seem to make a difference in the appearance of your ring or other piece of jewelry, but it's extremely important when it comes to the safety and security of your gemstones. Prongs especially serve several functions, including holding the stone securely and serving as a buffer to deflect impact.
This is why they get worn down, of course, and it's also why you need them. Many beads, while they may seem simply decorative, also serve similar purposes, and restoring them to their original condition is an excellent way to ensure that your fine jewelry looks its best for many years to come.