Restore Engraving
Custom engraving is a beautiful addition to any piece of jewelry, and it can really impact the character and appearance of a piece. If you have an older item with engraving that's showing signs of wear, our skilled craftsmen can restore it for you to its original appearance.
We can also add engraving to an existing piece if you're looking for a way to change its look or increase its symbolic significance. Because all of this type of work is carried out by hand under a microscope, we can match any pattern or design, whether it was originally included on the piece or not.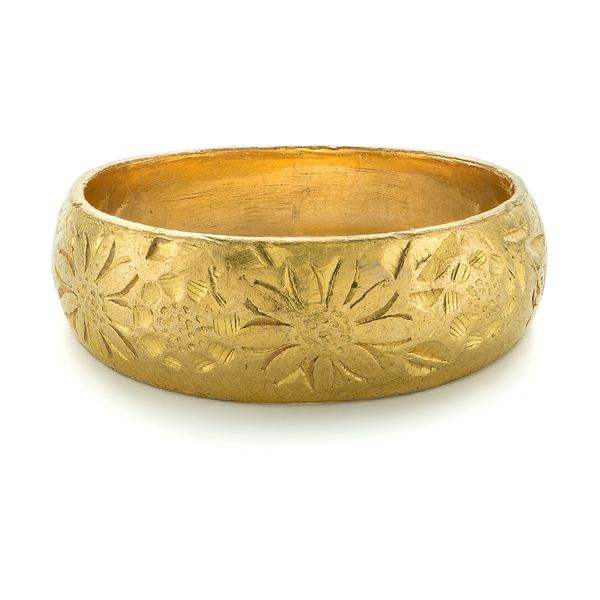 Before - Repaired Engraving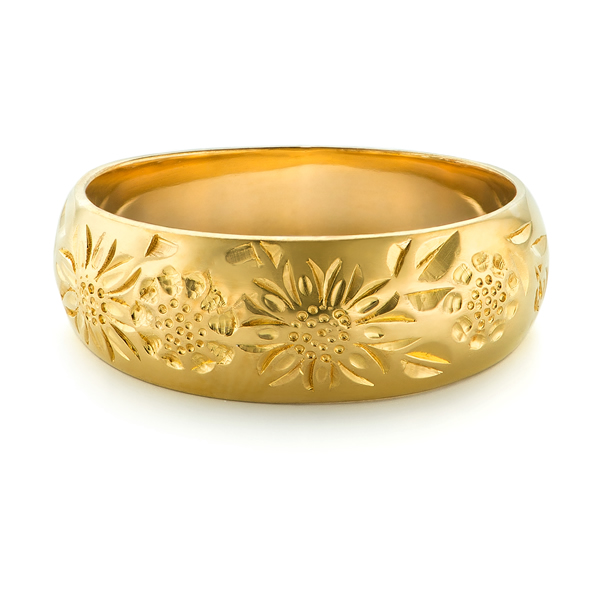 After - Repaired Engraving
Process Overview
To restore custom engraving on any piece, we follow a set of general steps designed to ensure that you come away with a piece that looks as good as new. However, each item includes unique features and so presents different challenges, and we take these particulars into account as well.
To begin any custom engraving restoration, we first identify the original pattern present on the ring or other item.
Next, we'll redraw the outline of the pattern to ensure an exact match when we begin the engraving.
We then use professional engraving tools to recut and restore the pattern completely.
Finally, we'll refinish and polish the piece to restore it to its original appearance.
Matching Patterns
Our skilled artisans have extensive experience working with custom engraving on all kinds of fine jewelry. This makes it possible for them to recreate all kinds of patterns and designs, whether they've been developed especially for you or they were used on your piece when it was first created.
Even the oldest patterns of engraving can be restored using the techniques and tools we have at our disposal, and that means we can have your antique ring or family heirloom looking like new and with all of the original details preserved.
A New Look
Alternately, if you have an existing piece that you'd like to change the look of, adding custom engraving can help with that. Our skilled artisans can recreate just about any pattern or design you choose, and including this type of detail on a piece is a great way to add personal significance or give it a bit of vintage flair.
A Beautiful Finish
No matter what type of repairs or other work we're performing on your jewelry, we'll refinish and polish it to return it to you in like-new condition. Our professional jewelers will also check to ensure there are no other issues that need to be addressed such as loose gemstones or insecure clasps, so that you can wear your beautiful jewelry again without worry.