Stone Replacement
Jewelry is meant to be worn, and that means that it is subjected to all kinds of wear and tear that can potentially cause damage over time. Fortunately, our expert craftsmen can perform all types of fine jewelry repair, and that includes stone replacement. Whether you've lost a stone or one has been damaged, we can find a perfect replacement and put it in for you so the piece you get back is as good as new.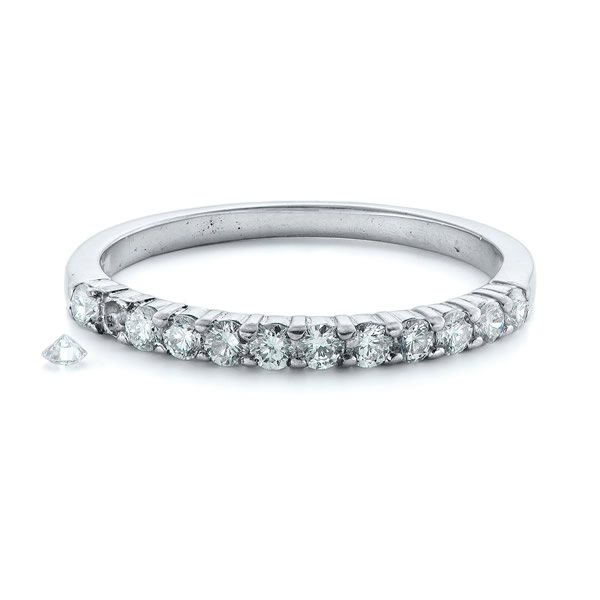 Before - Stone Replacement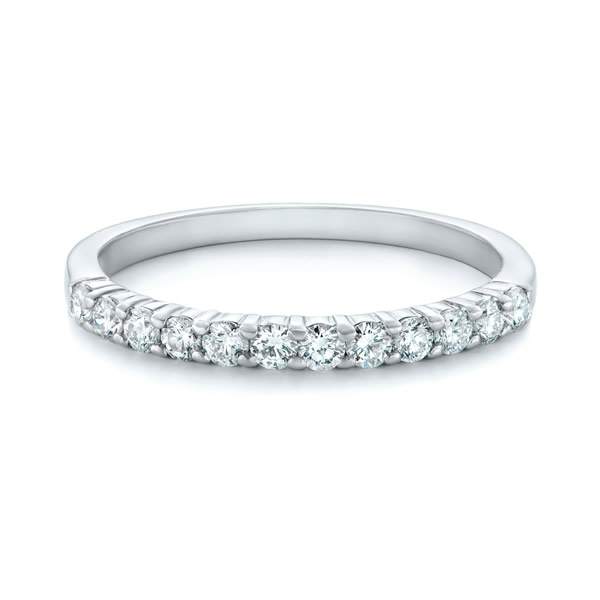 After - Stone Replacement
Process Overview
Putting in a new gemstone properly requires skill and experience, both of which our expert craftsmen have in abundance. While each job involves a unique set of considerations, they all generally progress following the steps below.
The first step in the gemstone replacement process is to clean the piece so that we can make sure there's no additional damage that needs attention and repair.
Next, we find a gemstone that will fit and that matches the other stones in the piece, if necessary.
Once we have the stone, we'll set it in place, exactly the same way the old one was.
Finally, we'll repair any damaged beads, prongs, or any other part of the setting in order to ensure that the new stone is properly and securely held in place.
Matching Stones
Especially if we're replacing one of several gemstones contained in the same piece, it's essential that the stone we use matches those other gemstones in every possible way. That's why our gemstone experts take great care when selecting the gemstones we use in the replacement process. We have extensive experience evaluating and selecting gemstones, and we take full advantage of this to ensure that the gemstone we use for your piece will restore it to its original appearance perfectly.
Refinishing
Since resetting stones, and potentially repairing the settings, can impact other parts of the piece as well, we completely refinish each item before returning it to you. Our experts will complete any replacing required, and we'll polish your piece so that it looks just like new when you get it back.
Other Considerations
Some gemstone replacement projects are more straightforward than others, but you can be sure that no matter what is involved, our skilled artisans have the skills and knowledge to get the job done right. Not only do they bring years of experience working with fine jewelry to the table, but we make sure they have access to all of the latest technology and top-of-the-line tools so you can have confidence that the work they do will be of unmatched quality and craftsmanship.