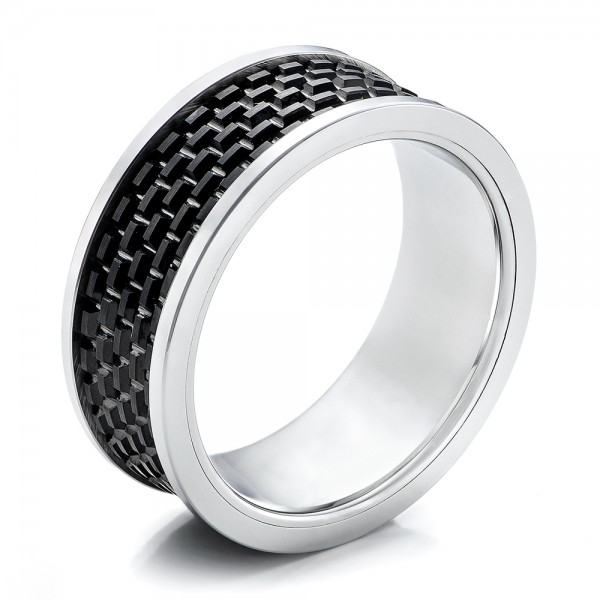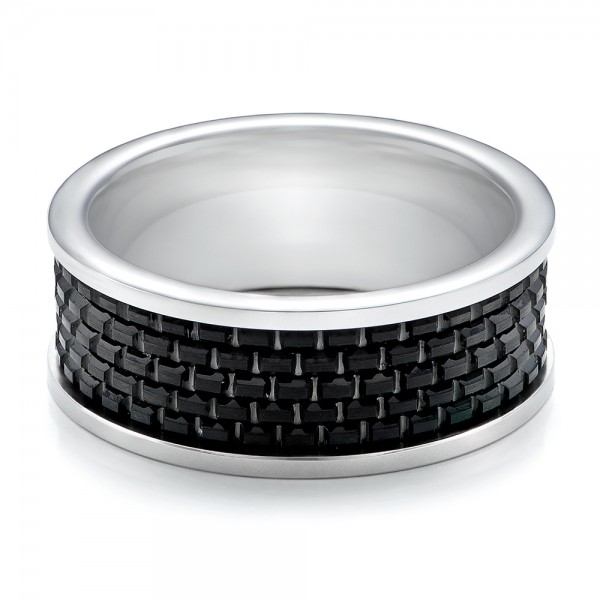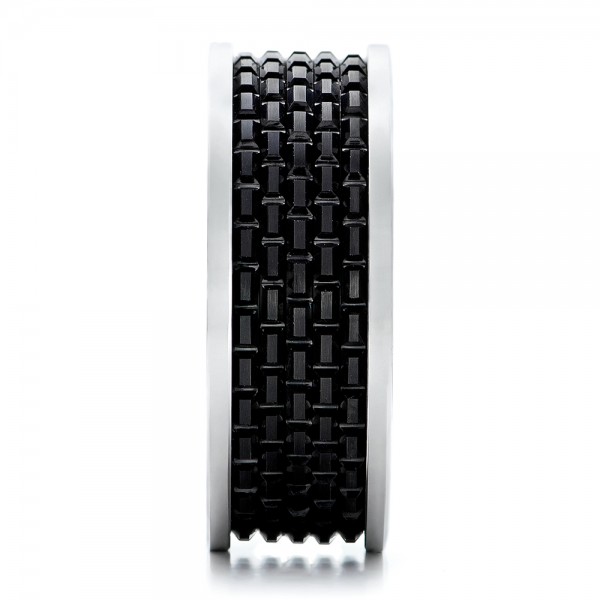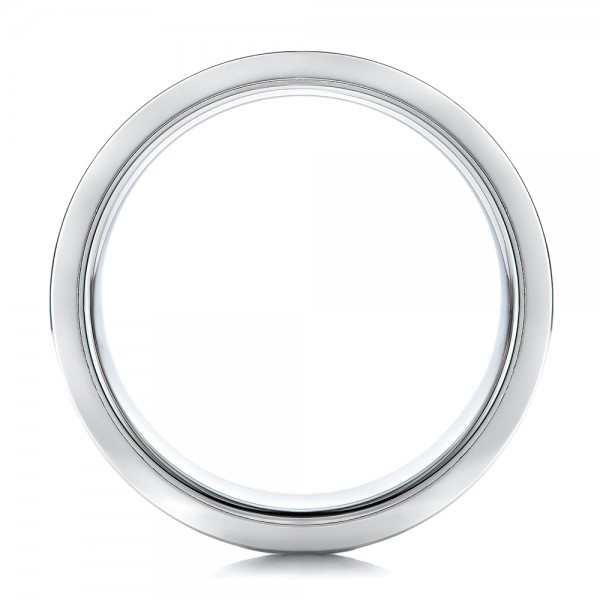 Men's Black And White Tungsten Band
Item #101209
$349
Men's Wedding Band Description
This comfort fit, white tungsten men's band features a black tungsten textured center around the entire band.

Includes: Black
Details
Details listed for size: 10.00:
Tungsten Ring
9 mm wide
Comfort Fit
Textured Center

Kevin S. - Sunderland, UK - January 2016 - Yelp

I had a very specific look in mind for my wedding ring. Unfortunately the variety of choice in men's rings available here in the UK is quite limited. I eventually found a ring that matched my imagination on Joseph Jewelry's website. I was a little nervous about correctly converting my UK size into the US/Canadian equivalent, but the staff at Joseph Jewelry where very helpful in identifying the correct size. They also answered other queries I had in relation to the ring material and its aftercare. Delivery to the UK from Seattle took only 4 days which I was pleasantly surprised at. The ring arrived very well packaged and was exactly to my expectations. My purchasing experience with Joseph Jewelry was excellent. Based upon this, I would recommend them without hesitation to anyone considering buying a product from them - regardless of the person's global location.
Drop a Hint
To send your friend information about your selection, complete the information below and click the send button.
Your email address will only be used to inform your friend who send this email, unless you choose to recieve offers and news from Joseph Jewelry