Stories
Washington Woman Finds Rare $600 Quahog Pearl in Seafood Dish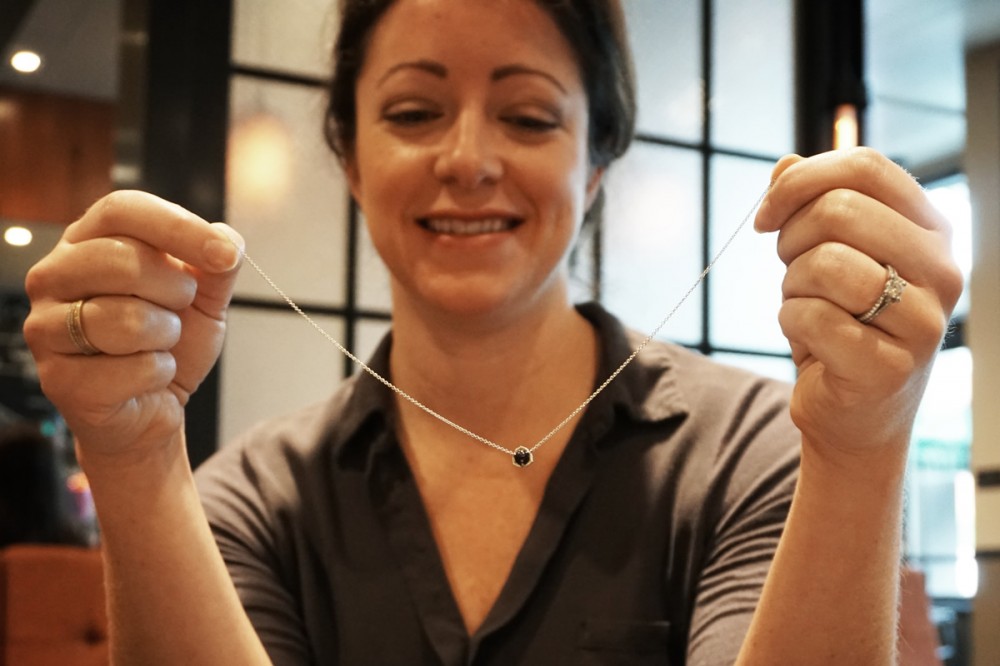 Updated December 29, 2020.
In February 2016, Lindsay Hasz of Issaquah, Washington, unknowingly bit down on a rare purple Quahog pearl in a frutti di mare dish at Montalcino Ristorante Italiano. After the initial shock of finding something very hard in her food, Lindsay realized it might actually be a real pearl. She took it to get appraised, and based on the size, rarity, roundness, and color, found out the pearl was worth $600. The story quickly went viral and Lindsay became famous overnight. "It was in TIME magazine, it was all over the place," she said, "the chance was one in two million, and I have a better chance of getting struck by lightning than finding one of these pearls."
KOMO
A few of Lindsay's friends approached her with recommendations on what to do with the pearl. Her neighbor highly recommended Joseph Jewelry, so Lindsay came to check us out. After browsing example pieces in our showroom, she narrowed down her style preference and we began the custom design process.
Telling us about her reason for choosing the pendant style, "I wanted it to be something that I would be able to wear all the time." It was also important to Lindsay that we did not drill into the pearl. This left a few different options to keep the pearl secure while still showing off its beauty.
We began working with Lindsay in an online workroom created just for her to communicate with our team. We posted a few 3D images with different features to the workroom for her opinion.
Our designer initially began with this four-prong vintage piece and made 3D renders of each metal so Lindsay could see what the different golds would look like with the pearl.
Lindsay decided to remove the black diamond accent and wanted a bit less vintage flair. She wanted to try out three prongs instead of four and she liked the resulting look much better.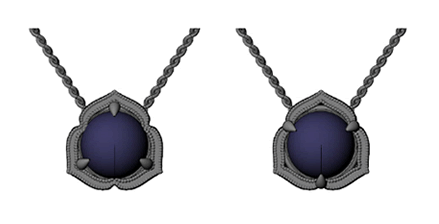 We came back with the changes to the design, and after a few tweaks to the prongs (put them on the straight sides instead of the points), Lindsay approved the wax model we printed for her and we moved into production.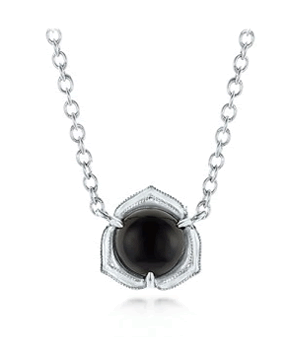 At the end of the process, we presented the finished product.
After a few tweaks back and forth, Lindsay decided on a three-prong white gold classic design. We printed a wax model of the pendant for her to approve, and then we moved the piece into production. At that point, all she had to do was wait until Mother's Day, when her husband gave the pendant to her as a gift.
Lindsay had never owned a custom piece before, so the process was completely new to her. When asked about her experience, she said it was a very streamlined and helpful process: "I really liked the website experience… It was great getting emails of pictures of what the necklace would look like. I wouldn't have been able to communicate the changes and what I wanted without the 3D images."
Joseph Jewelry
When asked if she thinks the pearl is special, she said, "It's so rare... I like to think that when I wear it, it will bring me good luck." She also plans on eventually passing the good luck on to her daughter. "I wanted something pretty classic-looking so that it can last generations."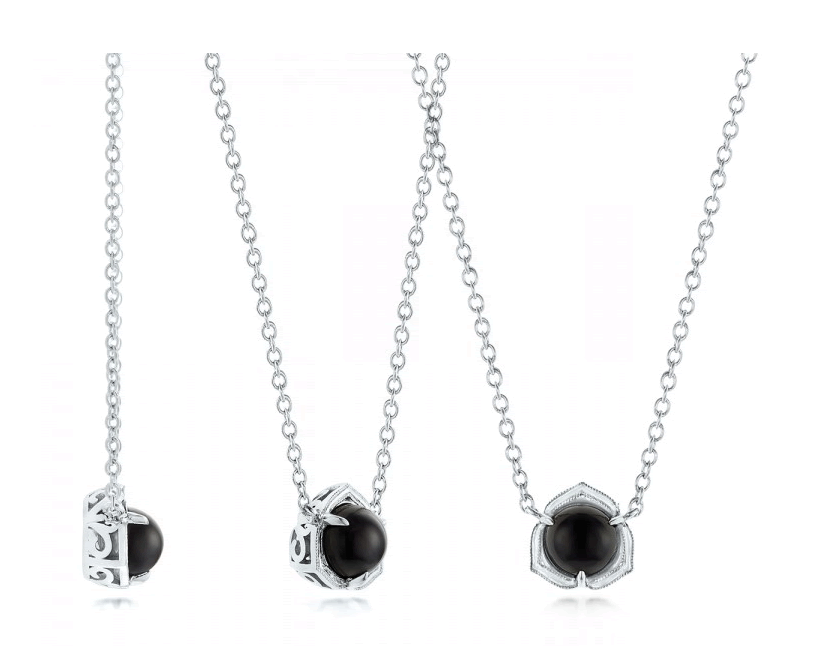 It was so exciting for us at Joseph Jewelry to be a part of this story! If you have a gemstone you would like to put in a piece, or if you would like to start a completely new piece, check out our custom gallery and start a new project. And how did Lindsay like her pendant? "I'm really happy with how it turned out!" she says.
All 3D and product shots are property of Joseph Jewelry.