Stories
Love in Lockdown: Kevin and Tabitha's Sweet Surprise Proposal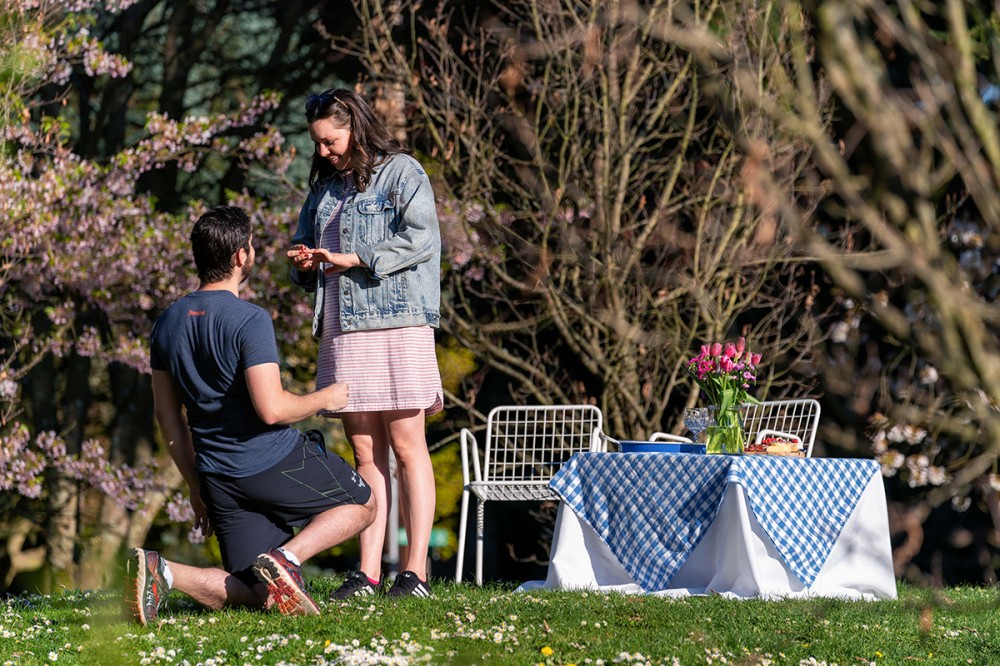 "I wanted to send a BIG thank you for helping my new fiance propose to me during this quarantine time! He was able to get the ring mailed to his parents, arrange a pick up and then surprise me with a quarantined appropriate proposal!"
No virus can stop love! Kevin surprised Tabitha by proposing during the coronavirus lockdown in April 2020. Read this Seattle couple's sweet story below.
How They Met
"Like most couples of this time - we met online. Meeting in person took us a bit of time as busy schedules kept messing with our plans, but we finally settled on a date in October 2018 at Betty's in Queen Anne. It was a classic first date and we kept wanting to see each other - a good sign.
We continued to get to know each other until we officially became girlfriend/boyfriend in February 2019. Since then we've continued to grow as a couple, traveled, expanded friend groups, got to know our incredible families, and now are on to our next adventure - marriage!"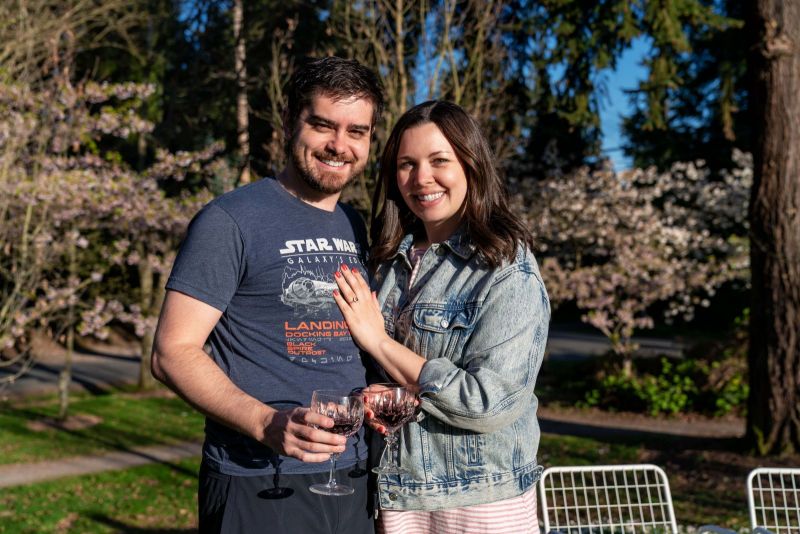 The Proposal
"Kevin took me on a normal evening walk around Mercer Island on April 15, as one does during the quarantine to get some fresh air and combat isolation. We got to a little park and there was a table with flowers, wine and charcuterie up on a hill. I made a comment to Kevin, "Oh, how cute. Someone must be doing a date night." Kevin said, "Let's go check it out." and I knew something was up.
Kevin held my hand and said a few words about our future and then got down on one knee. He asked me to marry him and I energetically said YES! Then called Kevin's parents with mine on FaceTime, and some of our friends popped out of the bushes and we all got to celebrate - 6ft apart! I was shocked and so happy to get to celebrate with our friends and family!"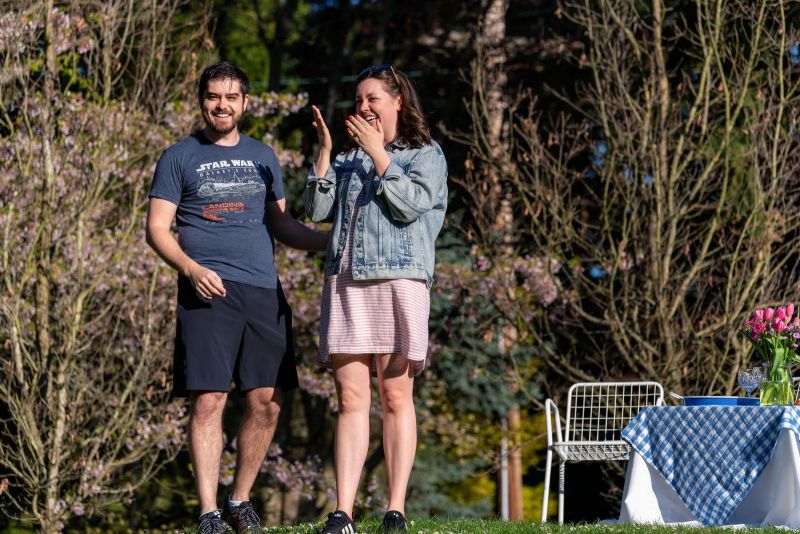 The Ring
Morganite center stone, rose gold band, and antique elements with a scalloped design.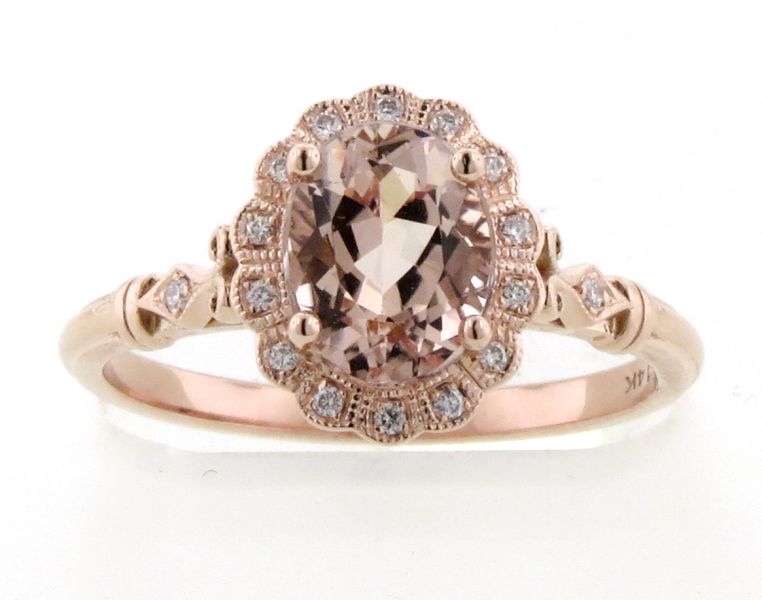 Any Ring Shopping Advice?
"Go custom! We had so much fun going through the whole process and picking out each element together. To see the final product was incredible! I knew I wanted something very unique which is why we decided to go custom."
Congratulations, Tabitha and Kevin! We're so glad we could be a small part of this big moment for you. Sending you love from the Joseph Jewelry team and wishing you the best as you start your planning!
Photographer: Jason Rost - @rostjason - www.rost.photography
Ready to create your own ring design? Start Here
Want to submit your own Engaging Moment? Submit Your Story