News
Joseph Jewelry Seattle - Now Open!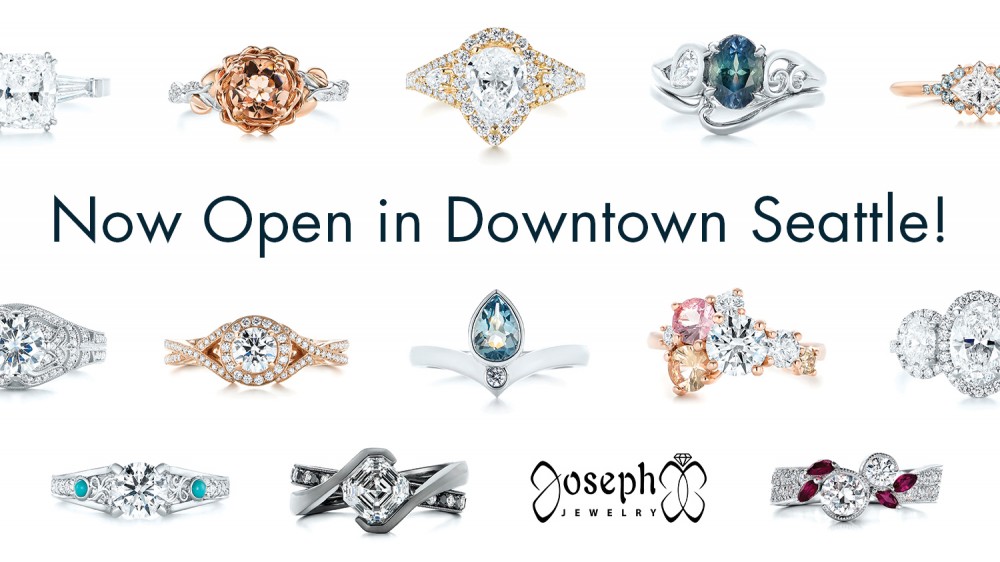 After more than 20 years serving Bellevue and the Puget Sound area as the leading custom jeweler for engagement rings, wedding rings, and jewelry, Joseph Jewelry's second store is NOW OPEN in downtown Seattle!
At Joseph Jewelry, we help people create one of a kind, personal, high-end fine jewelry pieces to their exact specifications at an affordable price point and with 100% satisfaction. At the same time, our custom design process makes the experience enjoyable and smooth.
We firmly believe that every person deserves to have this quality experience and total flexibility of design and materials when shopping for such an important purchase in their lives, such as an engagement ring, and our new store in Seattle will allow more people access to it.
The Seattle location is a celebration of the 22 years of jewelry design artistry and excellence that Joseph Jewelry has achieved from the flagship Bellevue showroom and workshop.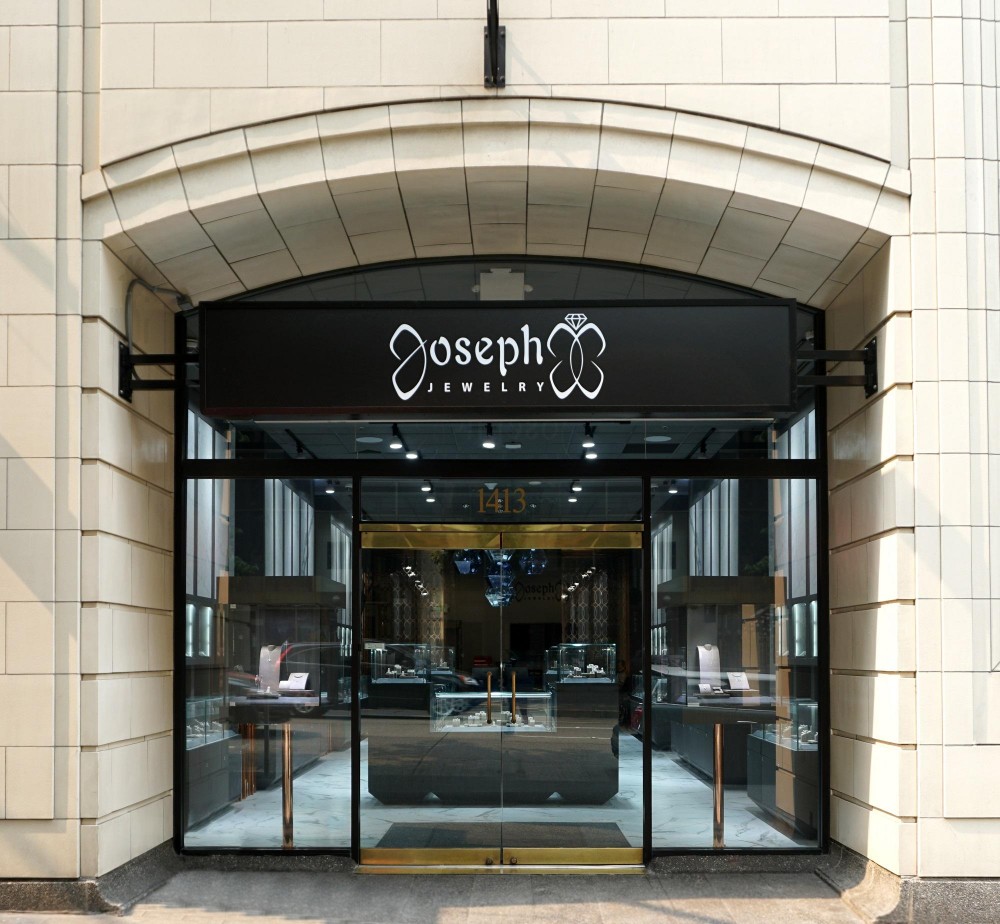 Old, New, Borrowed & Blue
Joseph Jewelry has continued to grow and serve clientele in the Seattle area, across the nation, and around the world. We are ecstatic to offer our unique custom design experience to more clients in Seattle, and we'll be able to give our current Seattle clients a closer location to visit for new designs, cleanings, warranty checks, and repairs.
We will offer all of the same amazing elements of our custom design experience:
Zero-pressure environment
Photo mockups of design options
Collaborating directly with expert designers in person or online
Pricing to best honor your budget
Full custom modifications
Unlimited changes to CAD models
Wax printing
The highest quality craftsmanship in the Pacific Northwest
The new showroom and design center features several unique components including cutting-edge design technology, an innovative design by International Lead Architects, chandeliers by Tom Dixon, and lounge chairs by Maison de France. The showroom itself will provide inspiration for new beautiful jewelry designs as a creative hub nestled in the heart of downtown Seattle. Unique inspiration pieces will always be on display.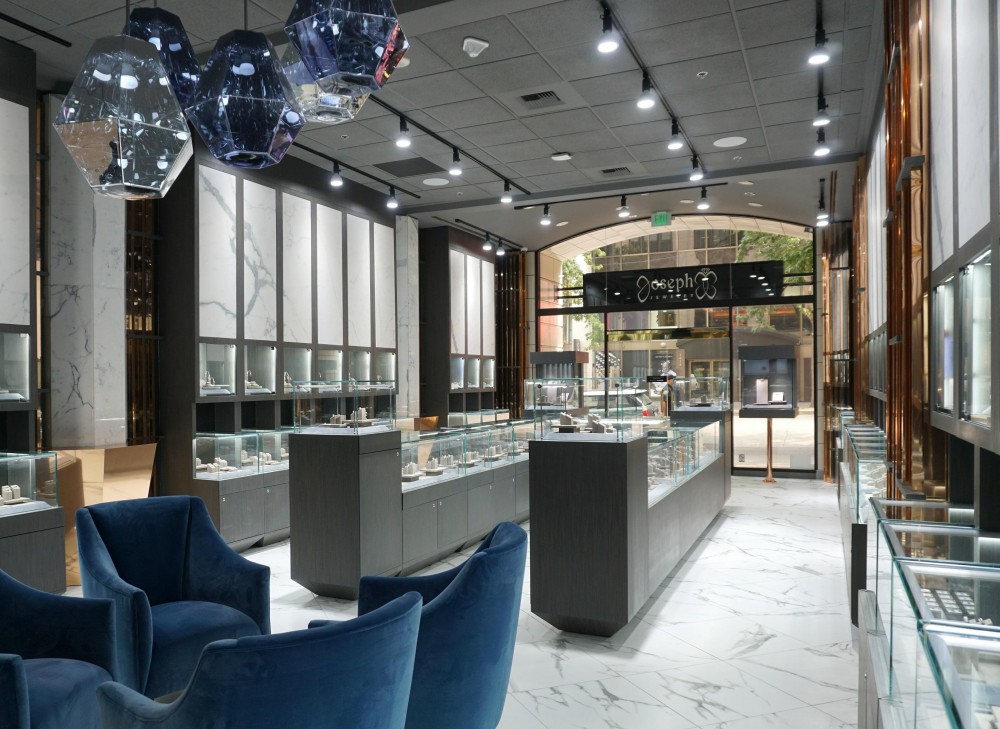 Open Now
Drop by any time to talk to designers, try on new ring designs, have your rings cleaned, or just to say hello and see our beautiful new second home!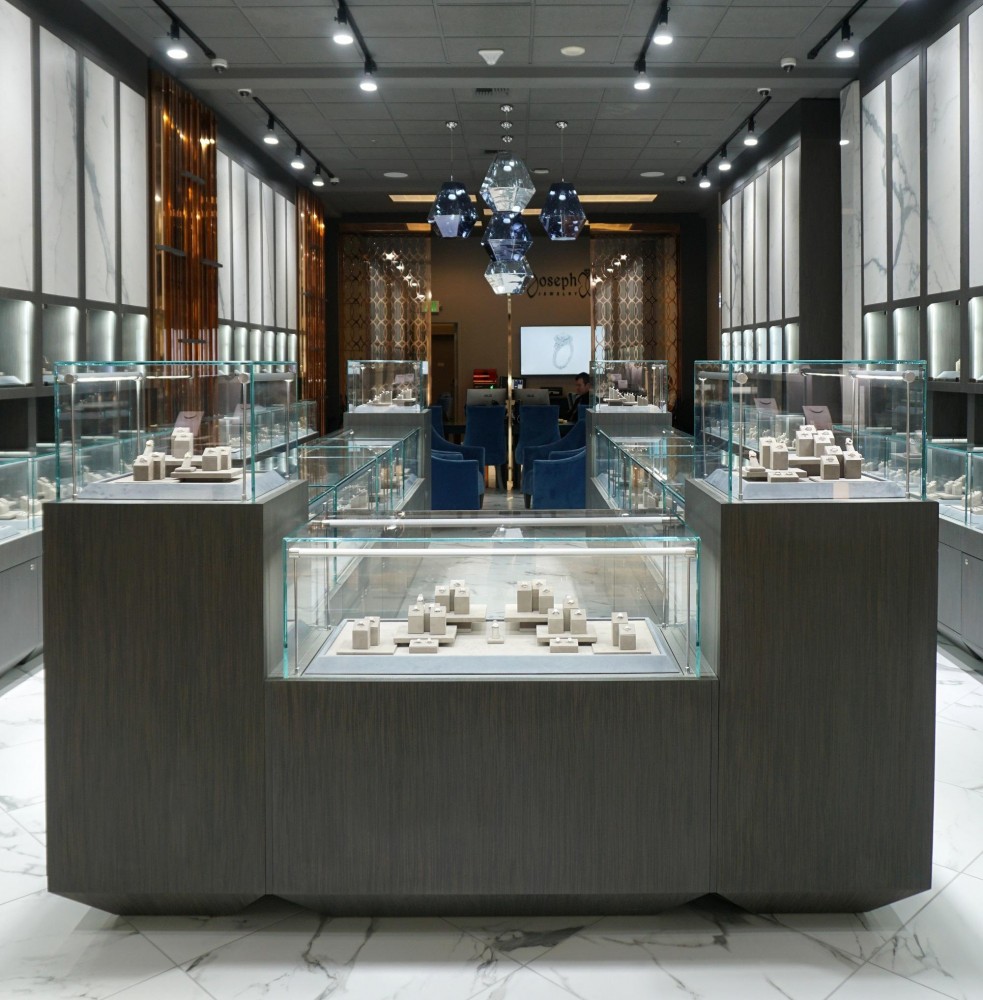 Thinking about starting a new project? Visit the new store at 1413 4th Ave (4th Ave and Union St), call us at (206) 736-7348, or start a new project online. Of course, we are still open normal hours in Bellevue, as well. We look forward to working with you!
Joseph Jewelry
Get Directions: 1413 4th Ave, Seattle, WA 98101
Call Us: (206) 736-7348

Mon. - Sat. 10am - 6:30pm