Fashion
13 Unique Custom Engagement Rings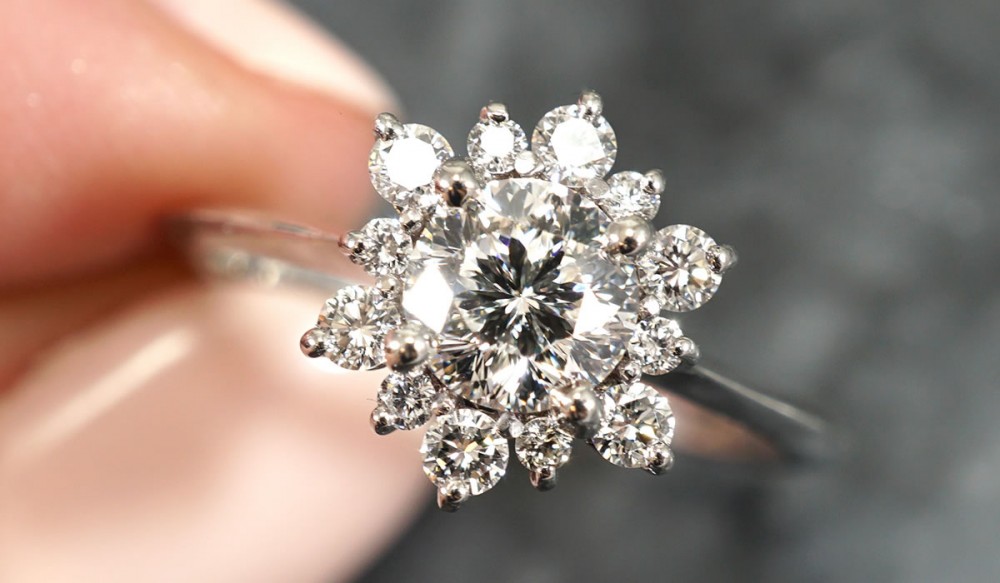 There are countless ways to customize and design a unique engagement ring that no one else will have. Ring design is truly an art form, and we love working with clients to make a piece that is meaningful to them.
Joseph Jewelry is a full custom house, meaning that every element can be customized on your piece, from a unique custom hand engraving pattern to a secret birthstone tucked into the inside of your band. We can make any piece you dream up!
In this article, we'll show you some of our favorite unique engagement ring ideas and ways for you to create your own unique custom engagement ring.
This stone is set in the East-West style, and you can do this with any elongated diamond or gemstone.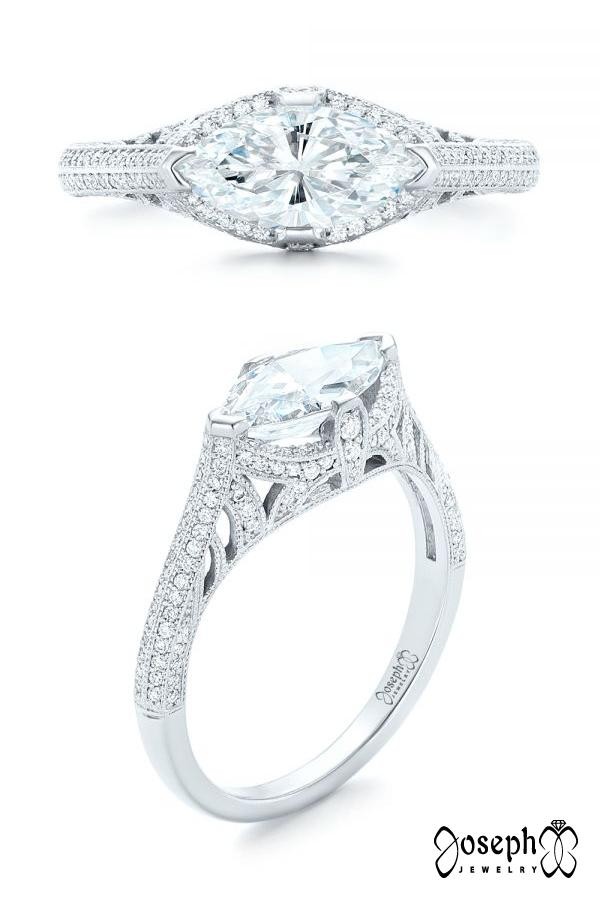 The black and white diamonds of this ring paired with black rhodium create a completely unique look.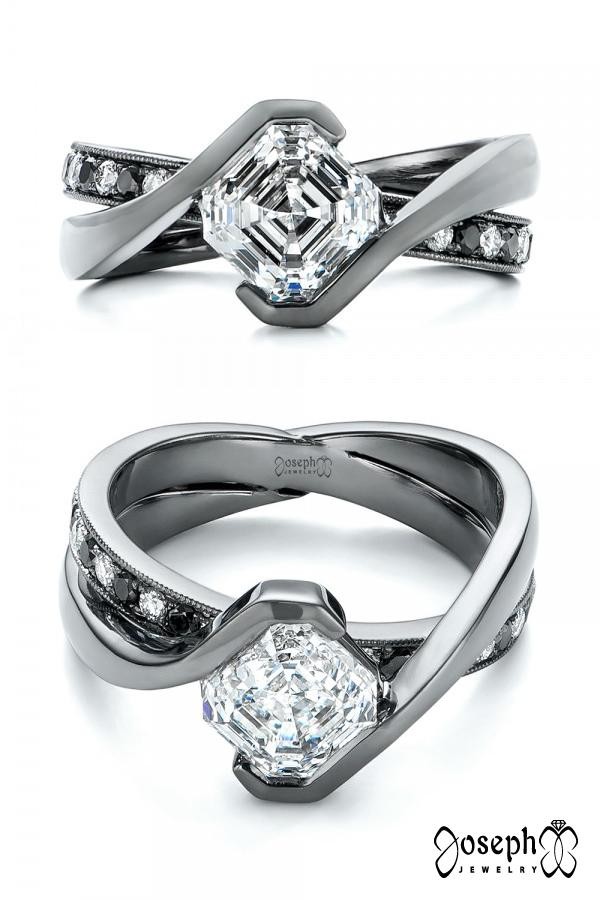 This ring is steampunk style, with parts that look mobile and spots of color with the emeralds bezel set in the band.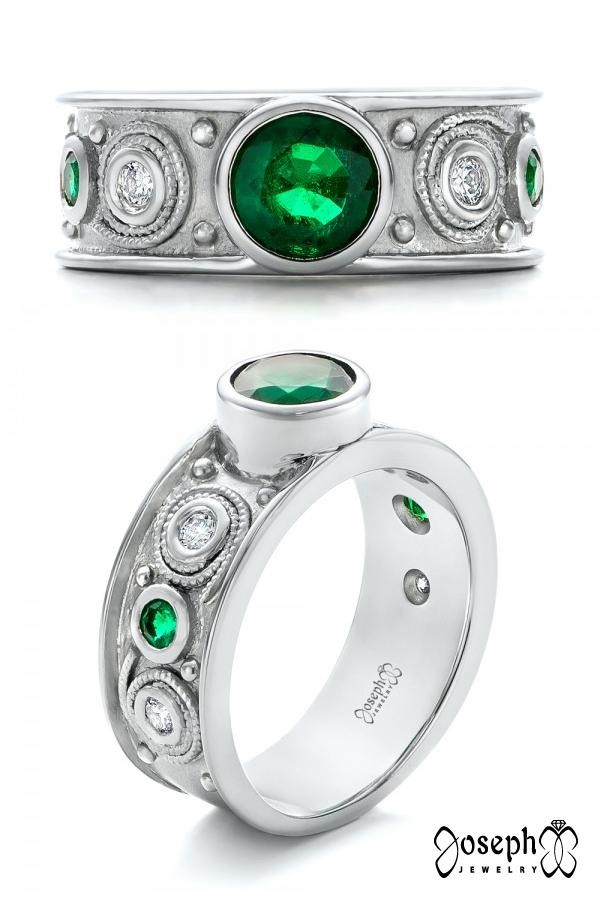 Organic designs will almost always result in a unique ring setting, like in the yellow diamond design below.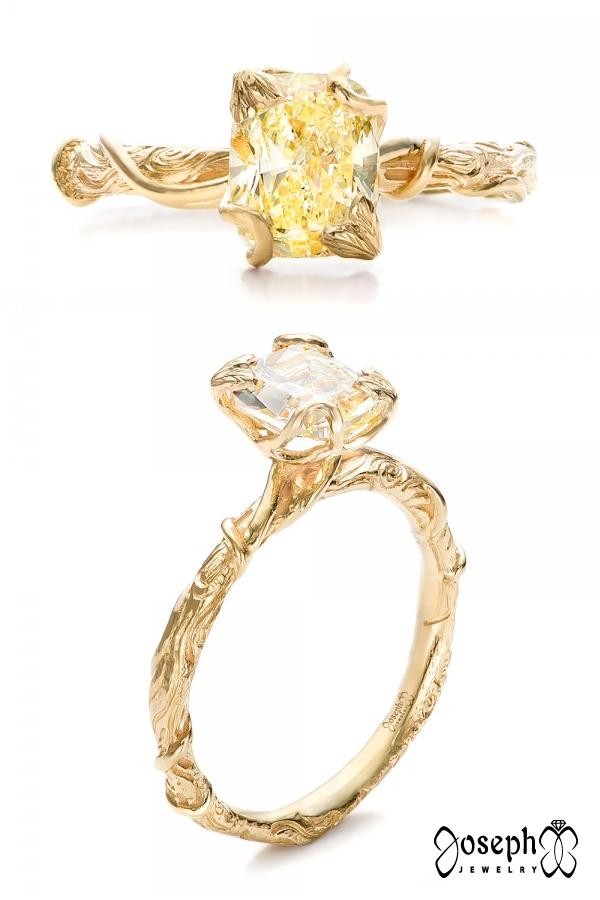 This unique engagement ring has different stones involved, with a pear shaped diamond tucked in next to a unique blue green sapphire in an asymmetrical design.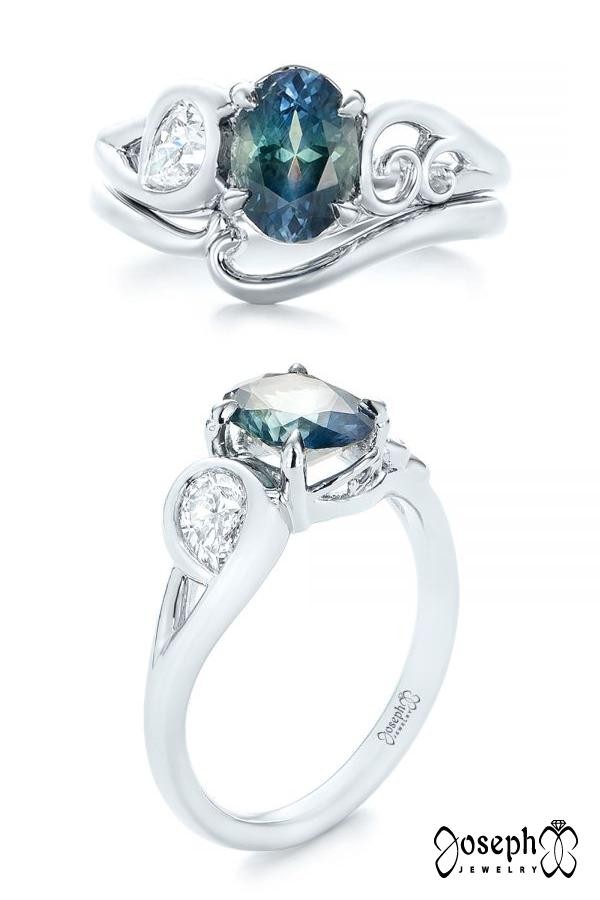 There are also unique engagement ring alternatives to diamonds, as seen in the ring below- this ring incorporates champagne diamonds with colorless diamonds and a pink sapphire.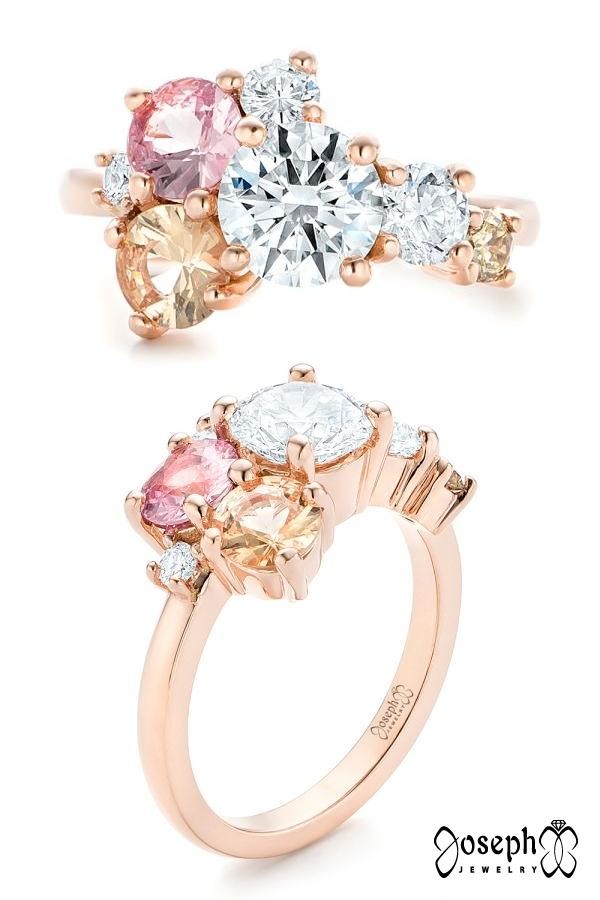 A great way to design a unique ring is incorporating a three stone style with different stone shapes.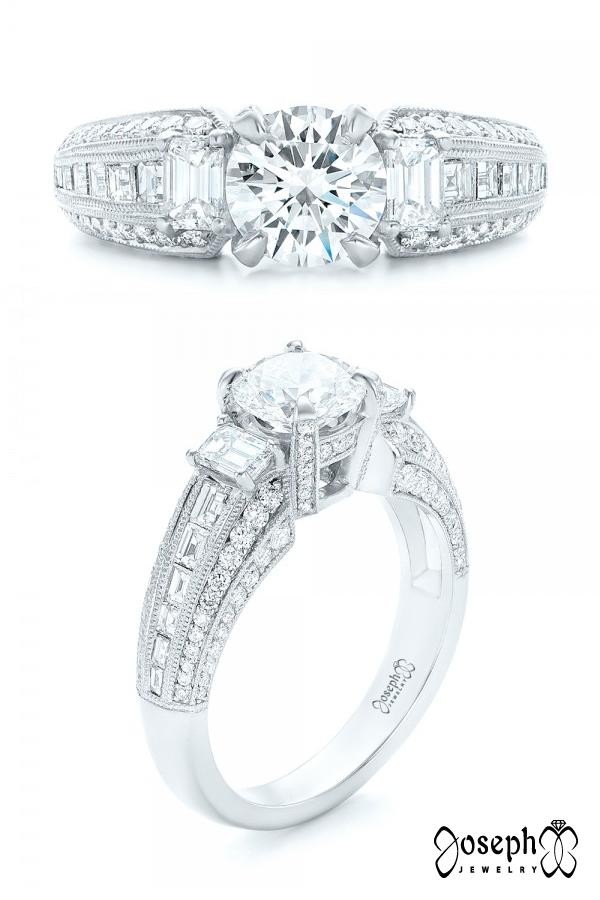 There are plenty of unique engagement rings in white gold as well as rose gold, yellow gold, platinum, mokume gane, and two-tone metal. This ring features musical clef mark filigree.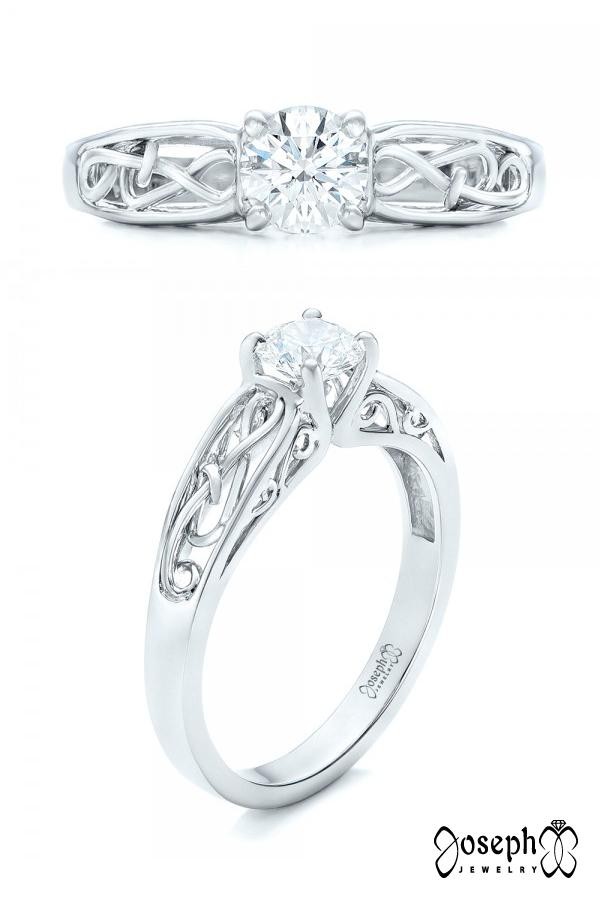 The below set features unique hand engraving that would look beautiful on any finger.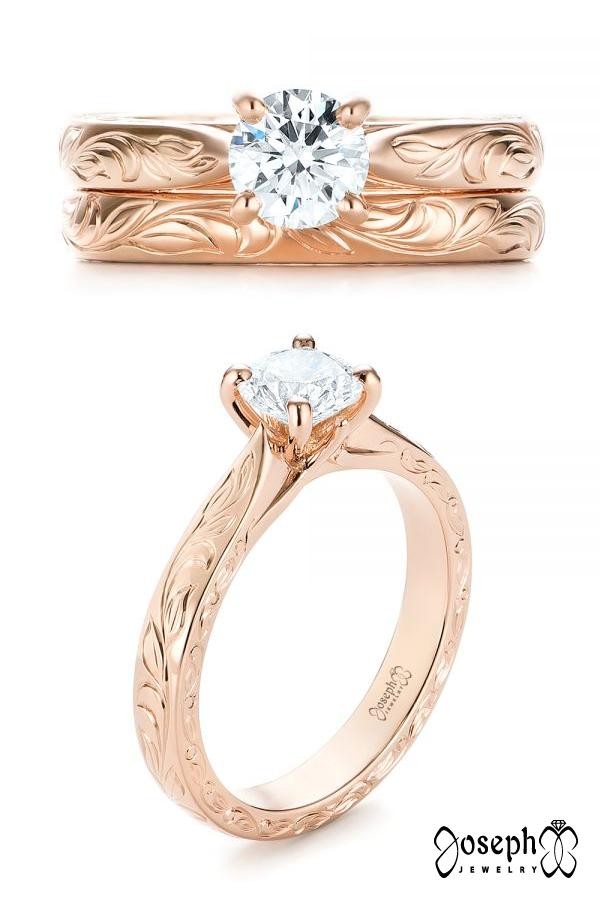 This unique princess cut ring also has hand engraving and turquoise accents, incorporating details that are important to the couple.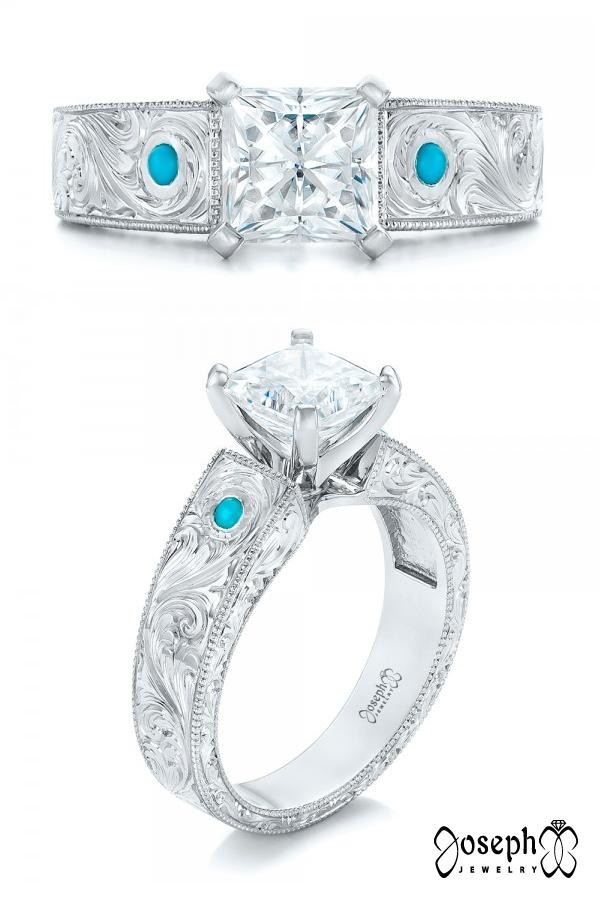 This pink sapphire ring has tiny diamonds tucked into the filigree, creating a dainty look with a ton of sparkle.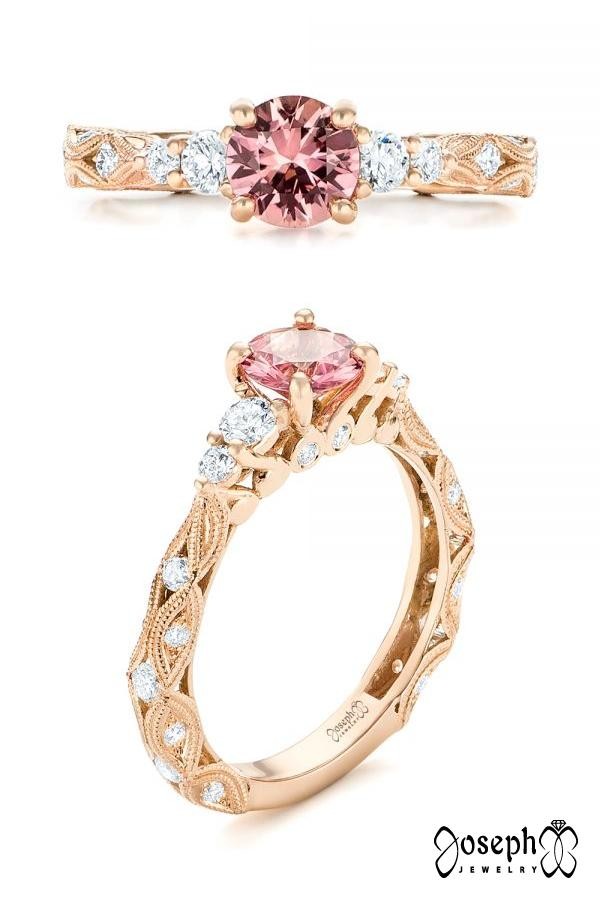 A unique engagement ring style is always a modified halo shape.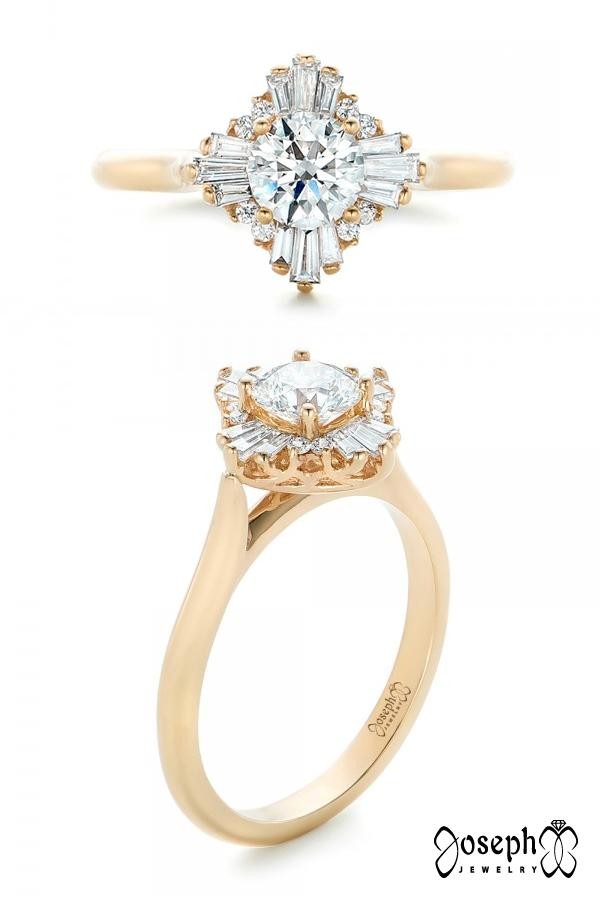 Finally, check out the numbers in the filigree on the below ring! The couple incorporated a significant number for their relationship into the ring in a subtle way.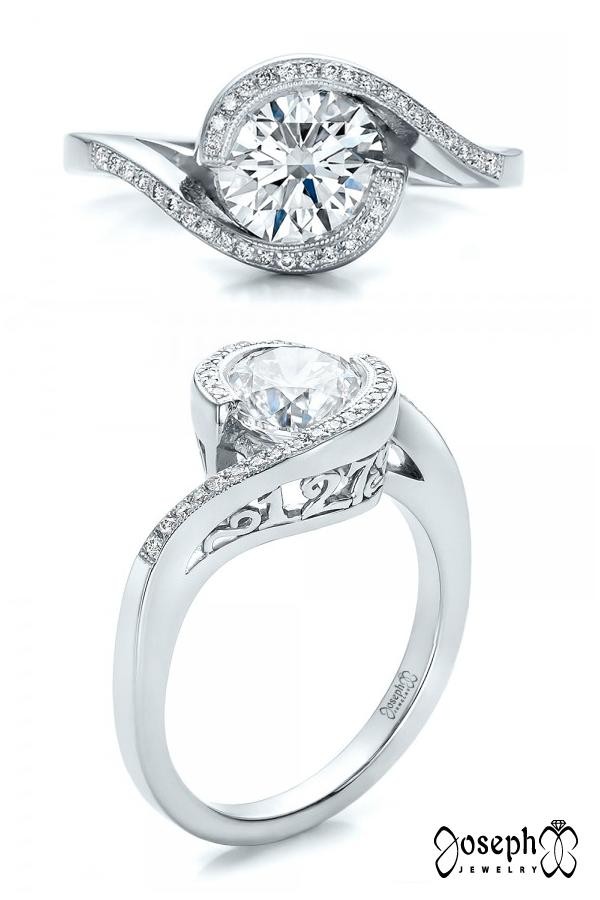 At Joseph Jewelry, you can combine several rings into one, customize an existing piece, or completely start from scratch.
Pinterest is a great place to start to find inspiration for a unique engagement ring. Check out our Unique Engagement Rings board on Pinterest!
Ready to get started? Work directly with our expert designers to find your unique engagement ring, no commitment required.
Design Your Own Unique Engagement Ring
You can see more classic engagement rings from Joseph Jewelry on Ruffled wedding blog.
Note: We can make any piece you dream up, but the piece must meet our production standards (such as metal thickness). The options you choose may or may not fall within your budget- please click on the link above to receive a quote for what you're looking for.