Guide
Black Wedding Rings, Black Engagement Rings, and Black Metals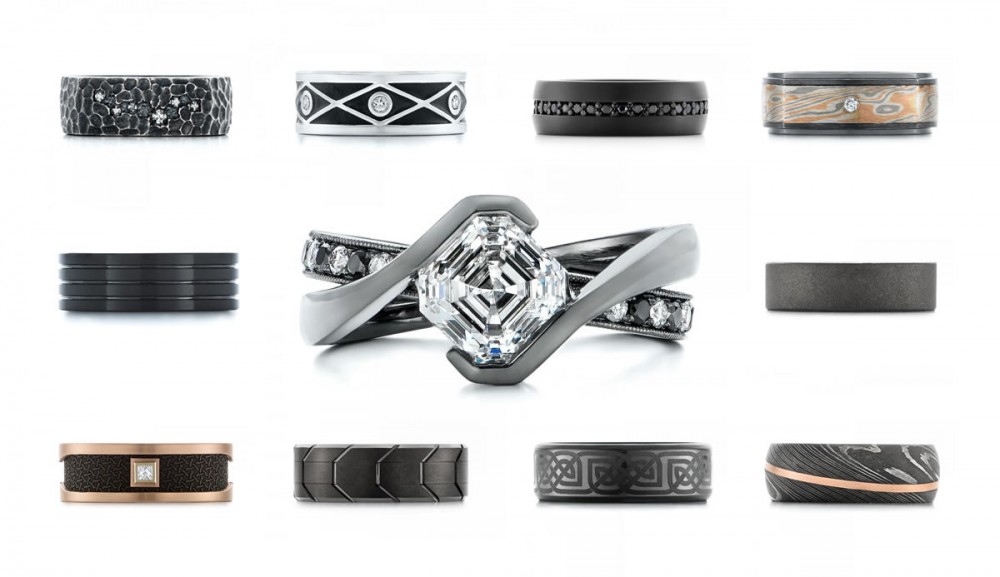 Lately, we've been receiving a lot of requests for black metal engagement rings and black wedding bands. Here, you'll find a complete guide to your black metal options and customization, with examples of each. Feel free to contact us for more information!
Black Gold (Black Rhodium)
Black gold is actually a gold alloy plated with black rhodium (just like how white gold is plated with white rhodium). We can apply black rhodium to any piece created from gold.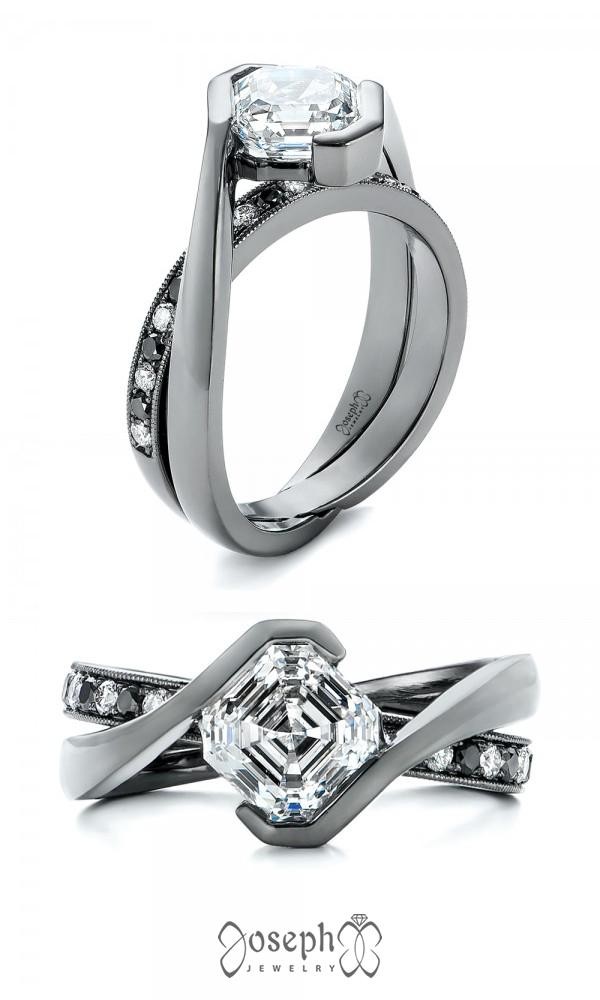 Black Zirconium
Traditionally used as an alloy in nuclear reactors, submarines, and incendiary munitions, zirconium is a durable metal that is naturally a silvery gray color, but permanently treated to be black. It is hypoallergenic and will not lose the black color over time. It is light, but not brittle. Best of all, we are able to create custom men's band designs with this metal.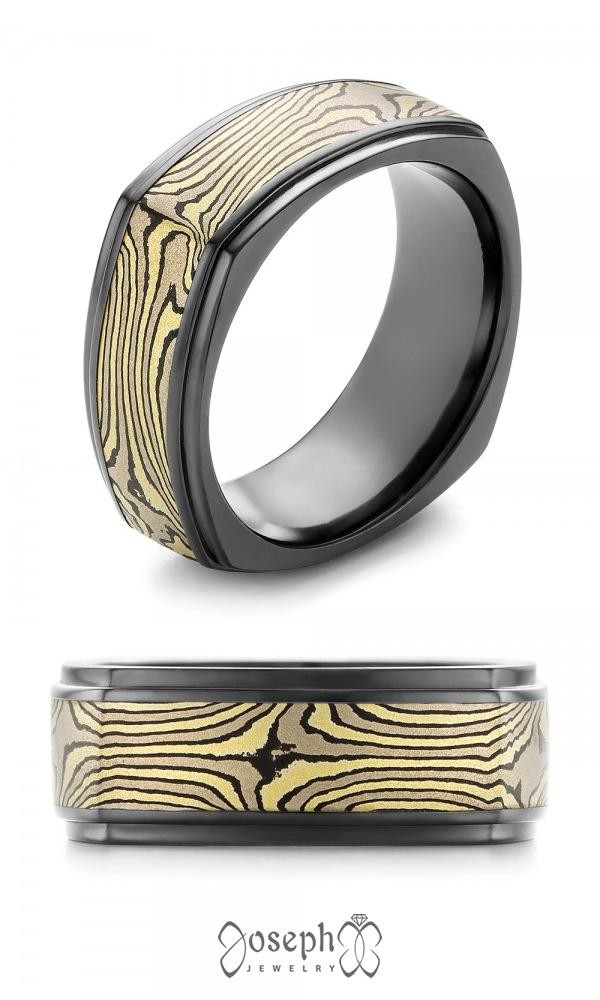 Black Tungsten
Tungsten is available in different colors, including black. They cannot be customized or resized, and do not behave in the same way as gold or other metals. If hit with excessive force, a tungsten band will shatter or chip. However, it will maintain the black color, and is a more affordable option.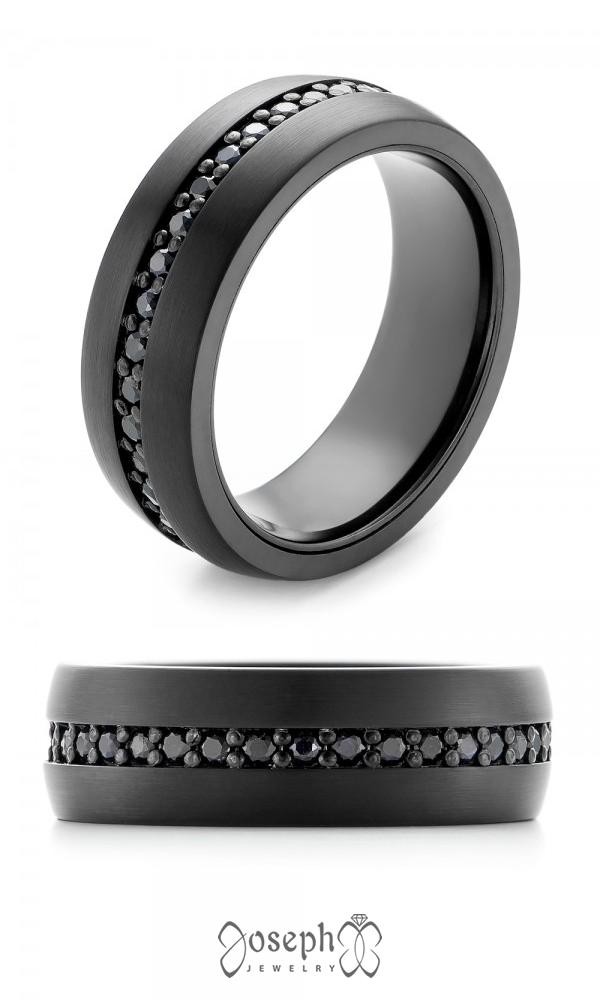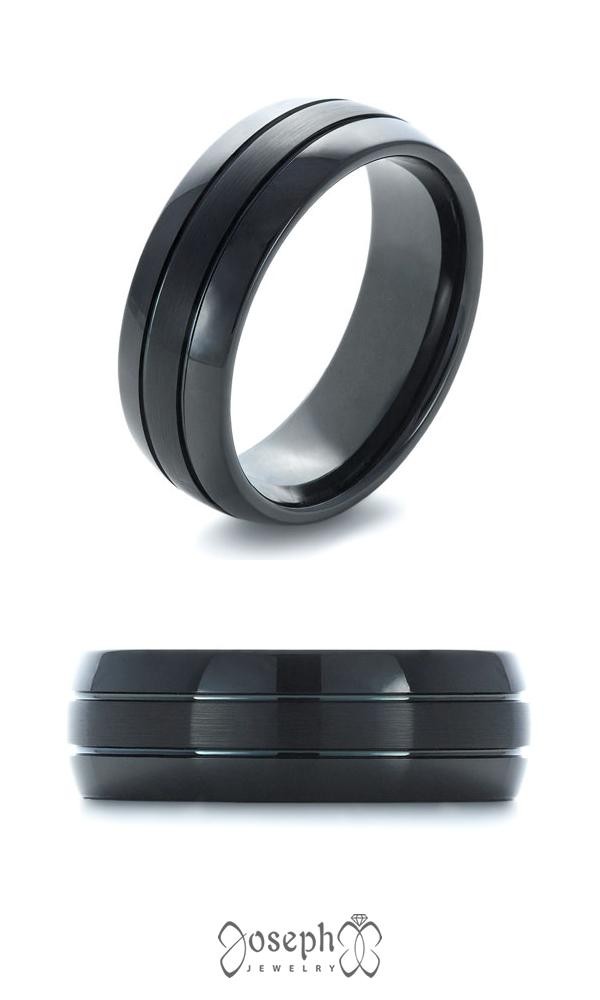 Carbon Fiber
Carbon fiber rings are extremely light and will not lose their black color. Although they cannot be drastically customized (it doesn't hurt to ask!), we offer many different styles, including designs with gemstones. Usually, the carbon fiber accompanies a precious metal in the design. The carbon fiber is made up of a mix of compounds.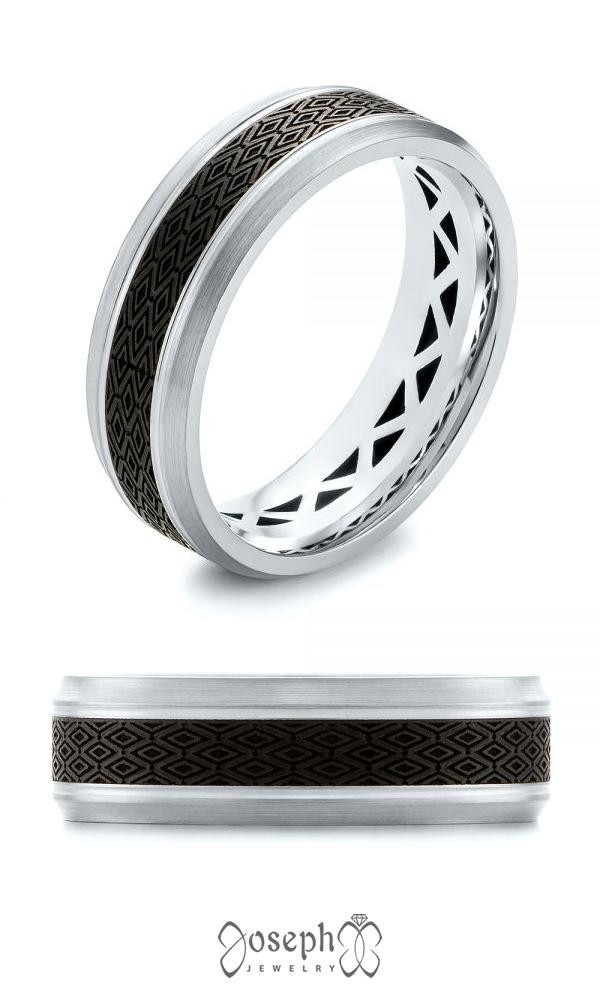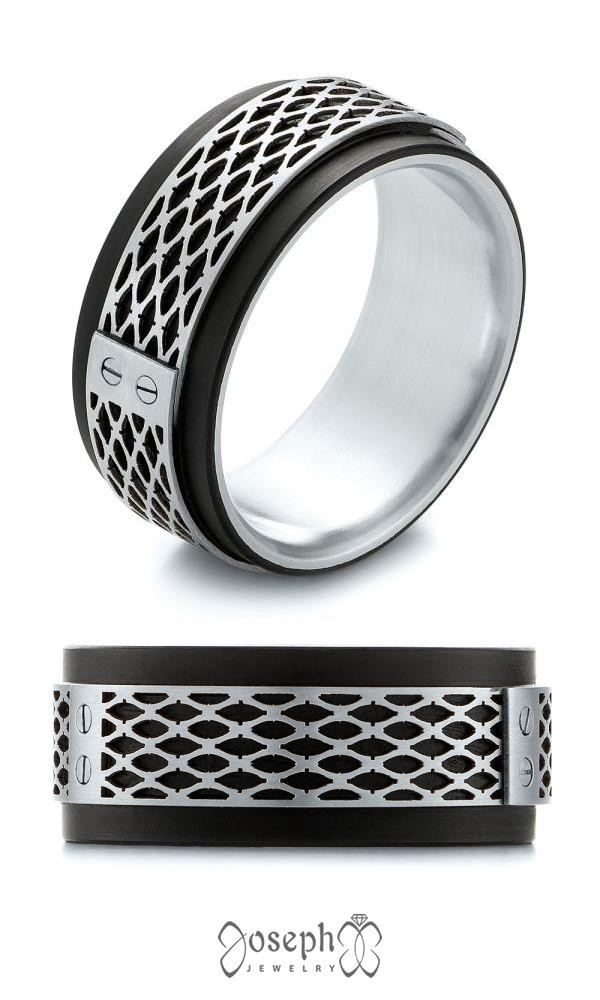 Solid Diamond
There is no material in the world harder than diamond. These solid diamond rings are created from pressurized lab created diamonds and handcrafted into rings, and they won't lose their color over time or scratch at all. They are not widely known, but they are one of the most durable materials available.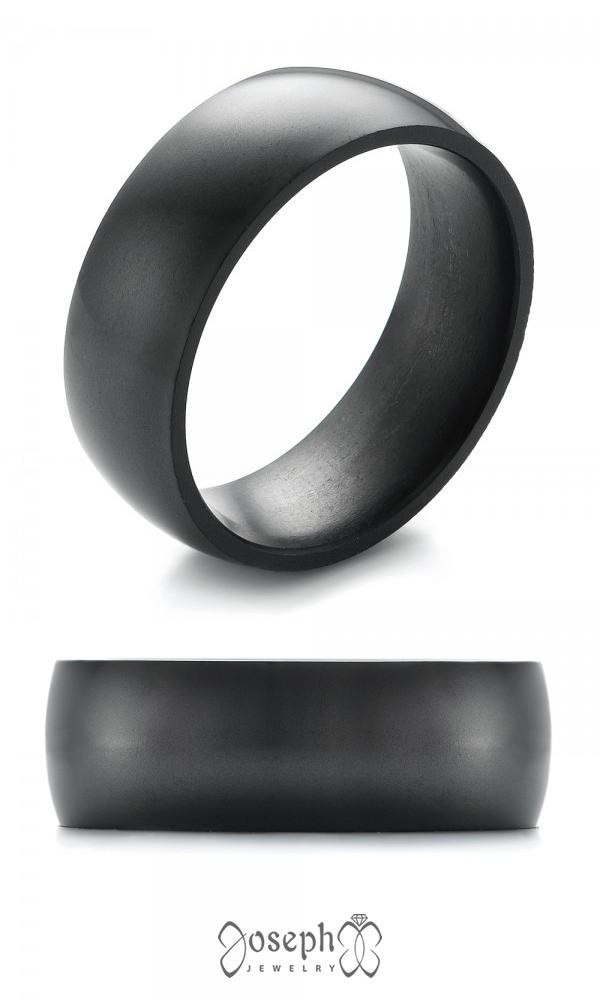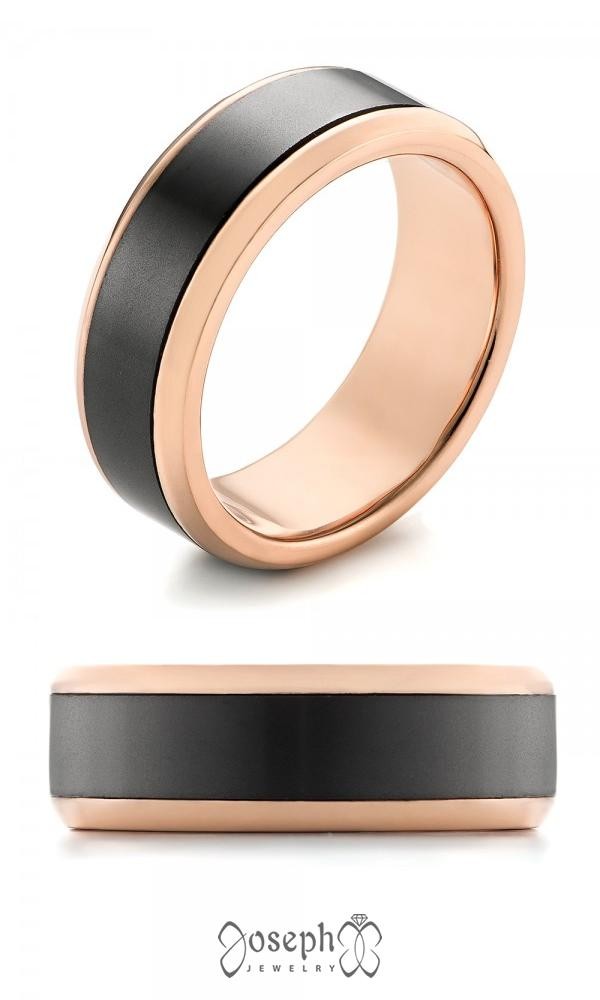 Damascus Steel
This metal, rather than a solid black, usually comes in a pattern because it is created from two types of stainless steel. It can be slightly customized in width and profile shape, but cannot hold gemstones or a unique pattern.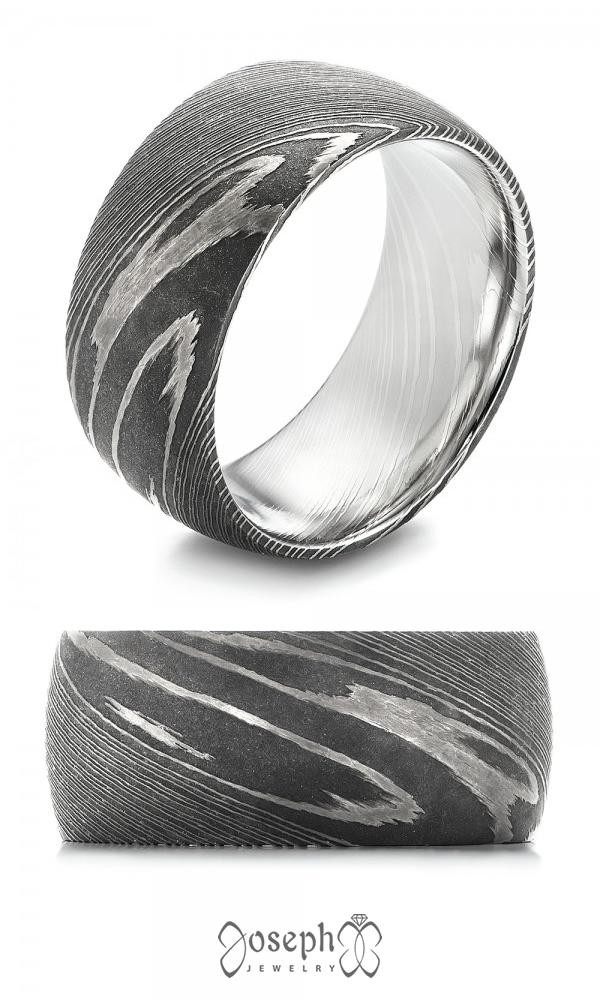 Oxidized Silver
When silver is oxidized with acid, it turns to a unique black color. Silver is not recommended for holding gemstones or a unique pattern, especially as an everyday piece, but it is definitely an affordable option when looking at black metals.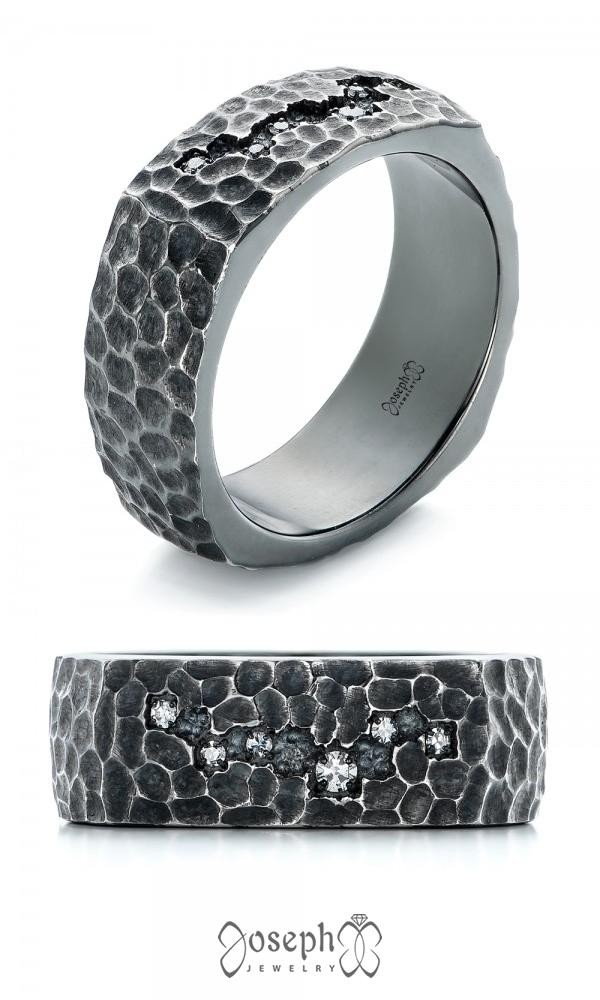 Other black design options:
Black Diamond Accents
We can always add black diamonds or sapphires to a customizable ring. They come in a variety of shapes and sizes.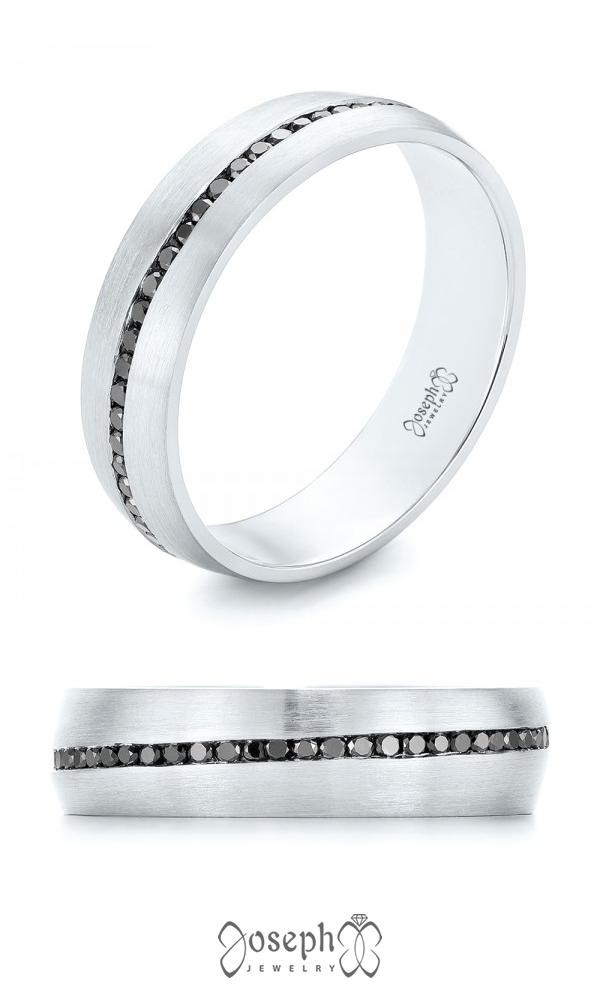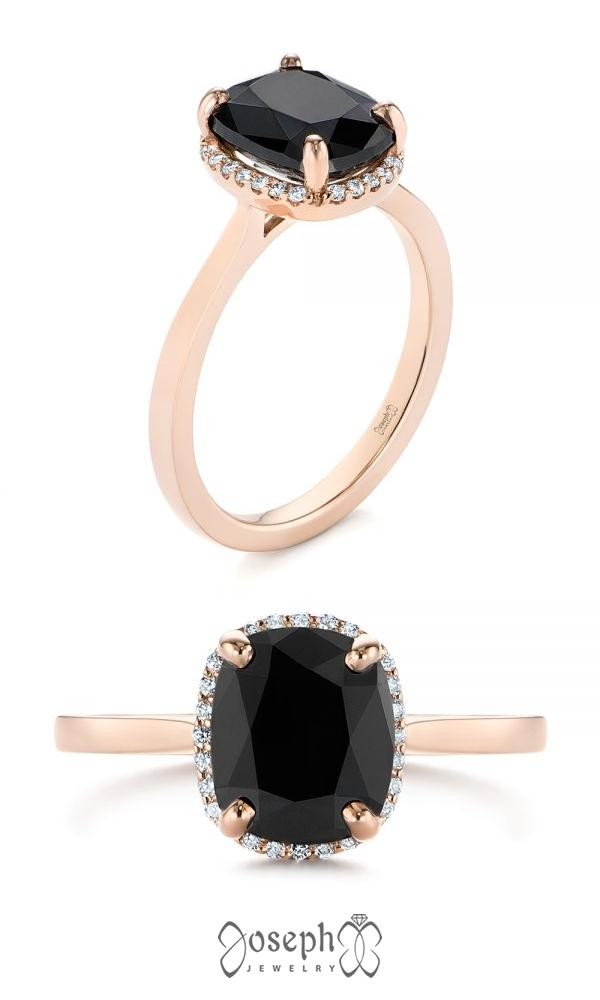 Black Antiquing
Black antiquing is often used to emphasize an engraving pattern or to give a ring a more vintage look. It is essentially a long-lasting black paint applied by our master artisans.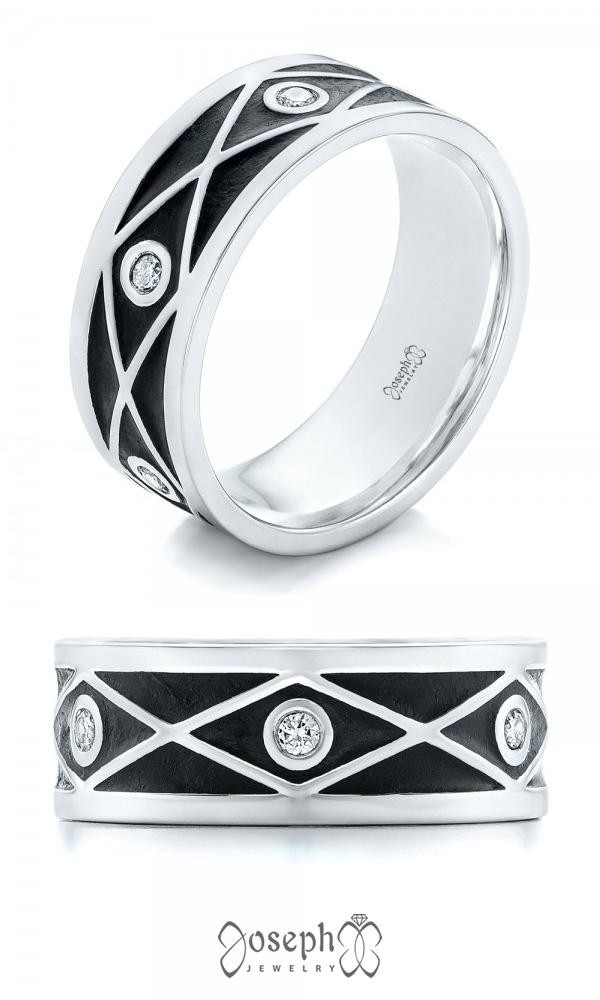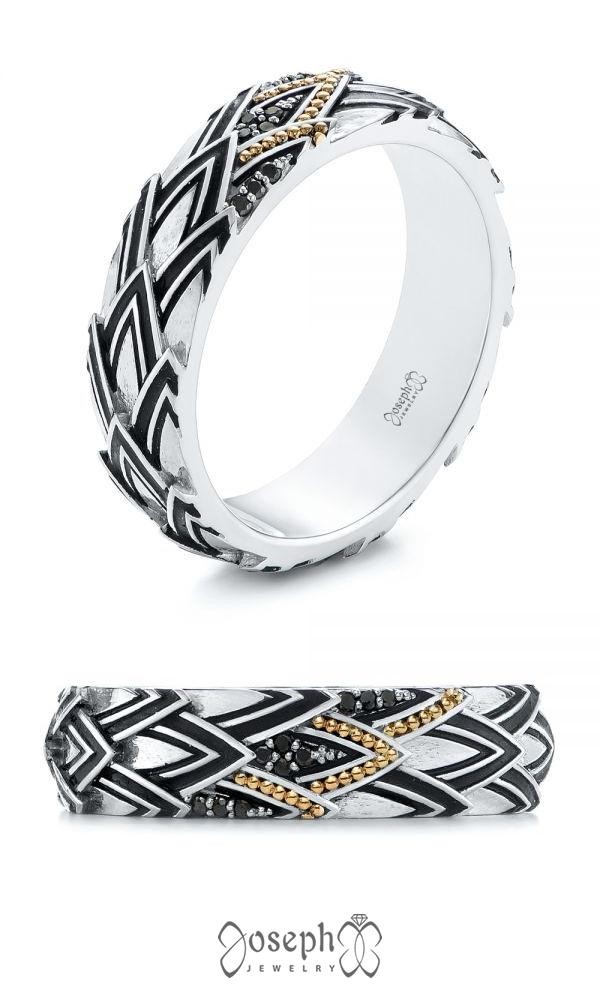 Meteorite
Although it is not completely black, meteorite is worth mentioning. It is available for men's bands as an inlay, and it has a black, white, and gray scratched look. The rails of the ring can be customized with different metals, including gold and zirconium. These rings use material from the Gibeon meteorite in Namibia and show off the crystalline structure of the gem. Meteorite does contain a trace of nickel, for those who may be allergic.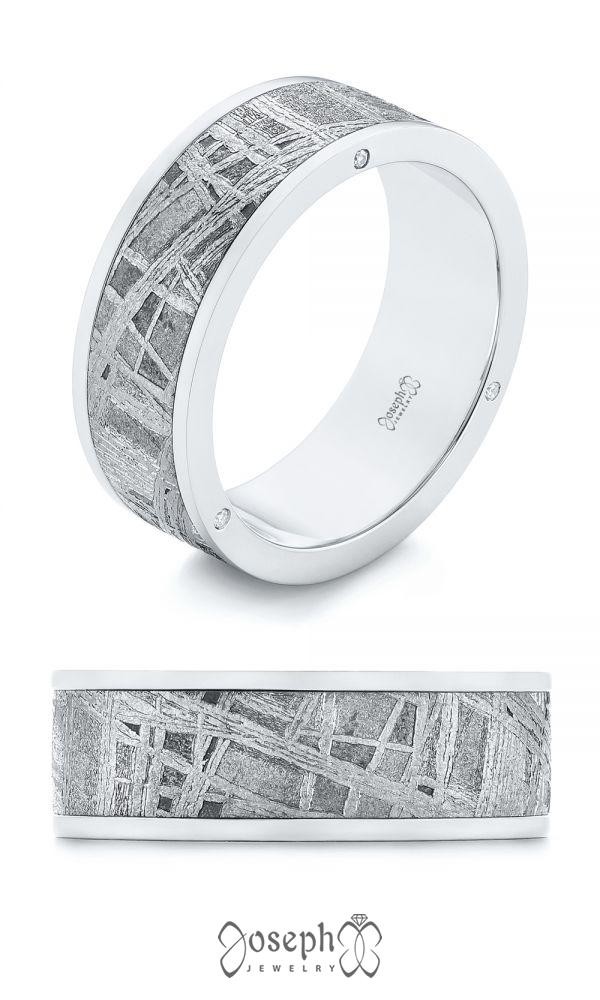 All pictures are property of Joseph Jewelry and require permission to use.