Fashion
21 Delightful Rose Gold Engagement Rings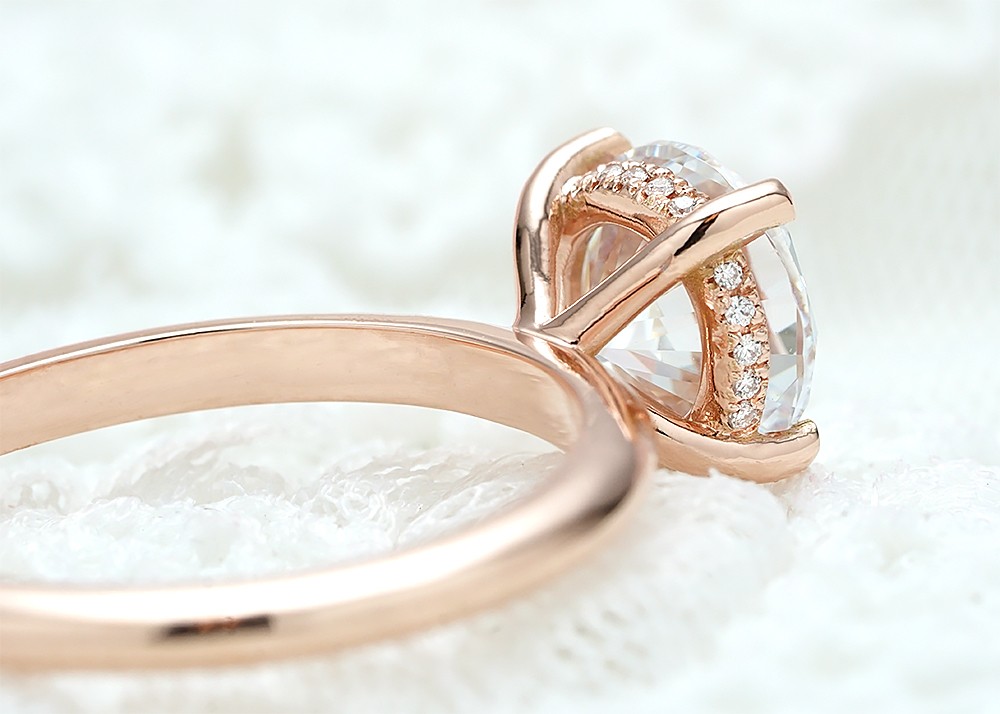 With both a modern and vintage aesthetic, rose gold is one of the most popular metal choices for custom engagement rings. The rosy pink tones make diamonds pop in a ring setting and the neutral tone looks beautiful with every skin tone.
From the time we wrote our last blog post about rose gold engagement rings, rose gold has taken the jewelry world by storm, and it's here to stay.
What is rose gold?
Rose gold is an alloy (mix) of pure gold, silver, and copper. It is a reddish-pink metal frequently used to create fine jewelry.
This material was first used in the famous Faberge Eggs by Carl Faberge in 19th century Russia. Rose gold rose to popularity in America in the 1920s, frequently used by Cartier in mixed metal designs. This tone has experienced rolling spikes of popularity ever since then but now is here to stay.
14k Versus 18k
Since pure 24k gold is too malleable to be used on its own, it is alloyed with other metals. In this case, it is alloyed with copper and silver. 14k means it has 14 parts pure gold and 10 parts alloy. 18k means it has 18 parts pure gold and 6 parts alloy.
Many jewelers only offer 14k because it can be difficult to see the difference between the two as well as expensive to stock both. However, at Joseph Jewelry you have a choice between the two. 14k rose gold is a bit pinker while 18k is more orange because of its higher level of gold content; the high gold content also makes 18k a bit more expensive.
Durability and Maintenance of Rose Gold
Rose gold is as durable as yellow gold and white gold and is a great choice for a custom engagement ring. Rose gold doesn't require maintenance over time as white gold does; it won't ever lose its rosy color.
Which rings can be made in rose gold?
All engagement ring designs can be created in rose gold! It can also be used in a two-tone design with white gold to create a stunning effect.
21 Delightful Rose Gold Engagement Rings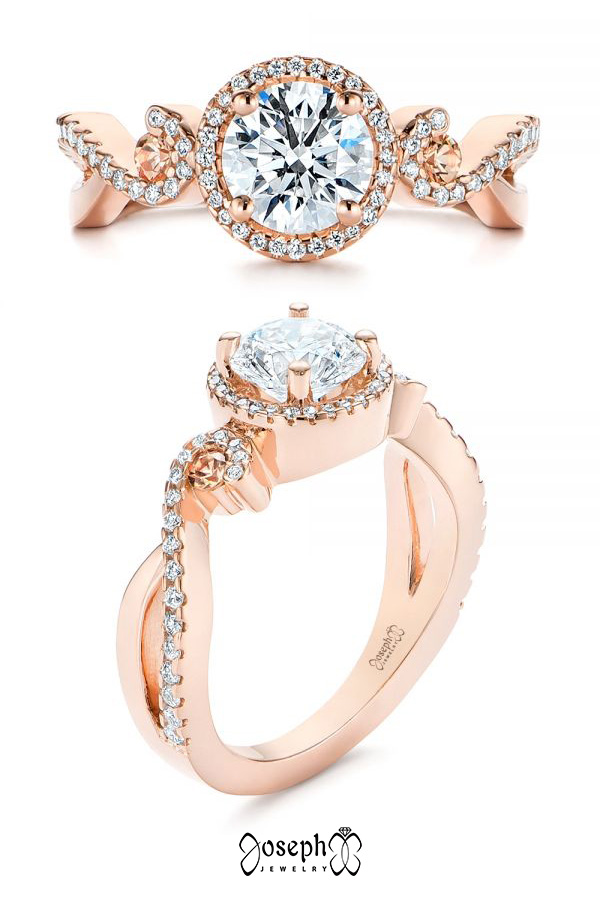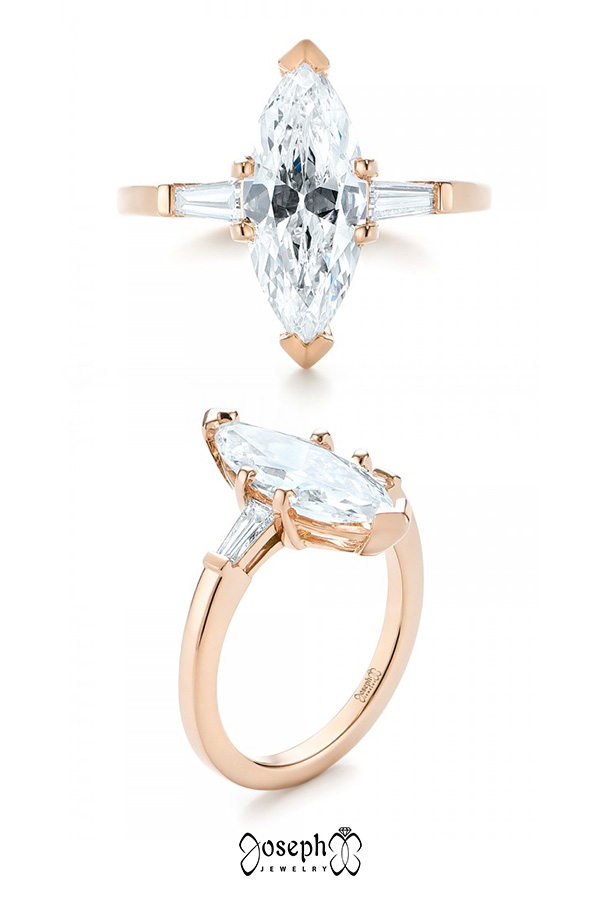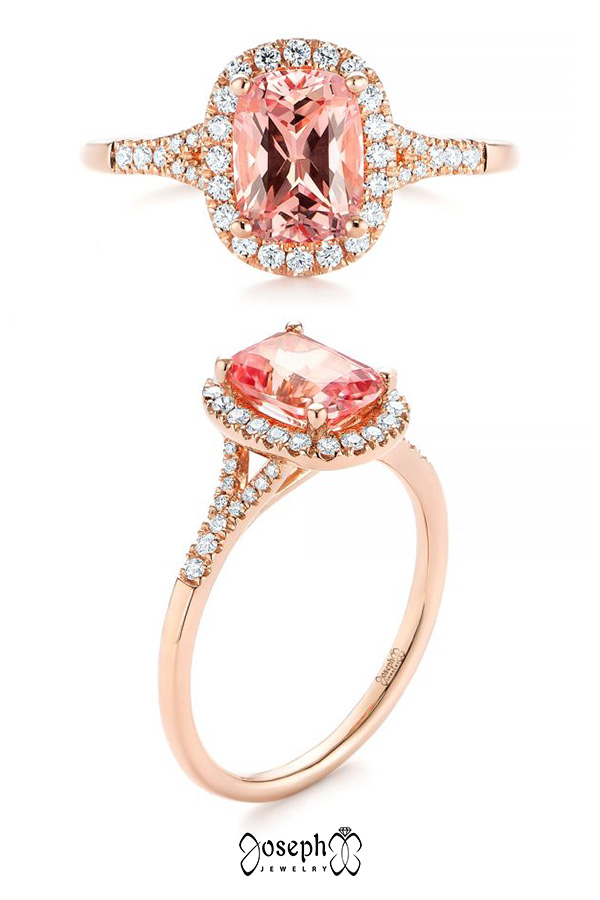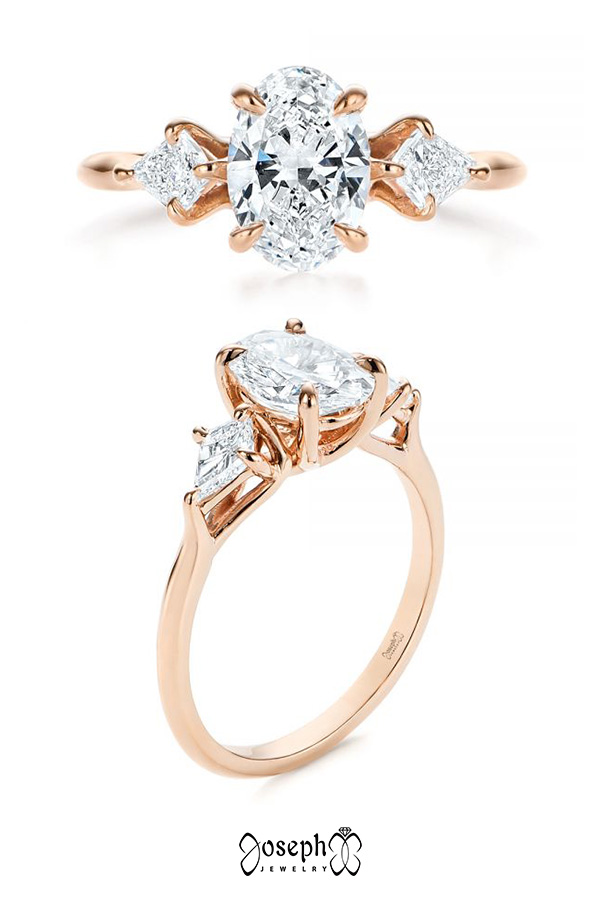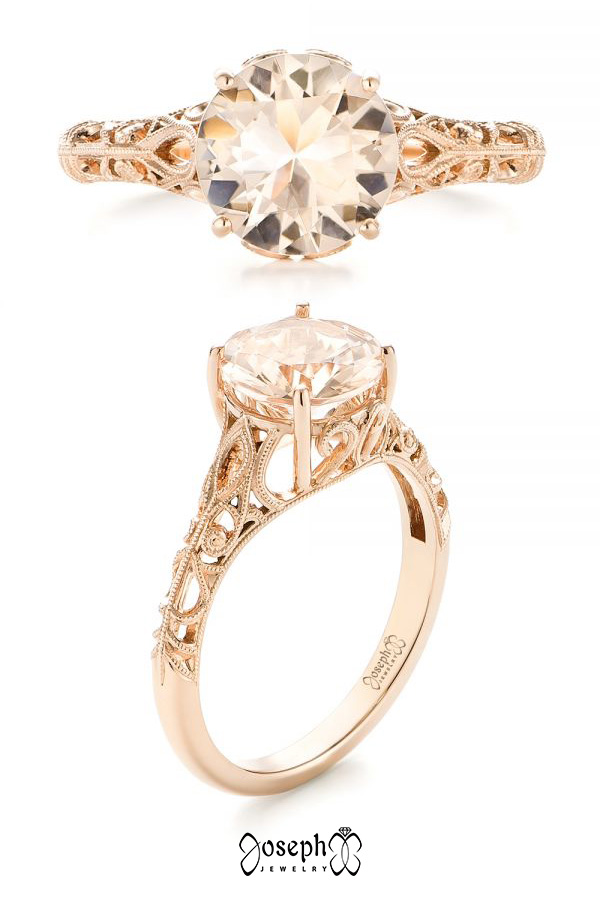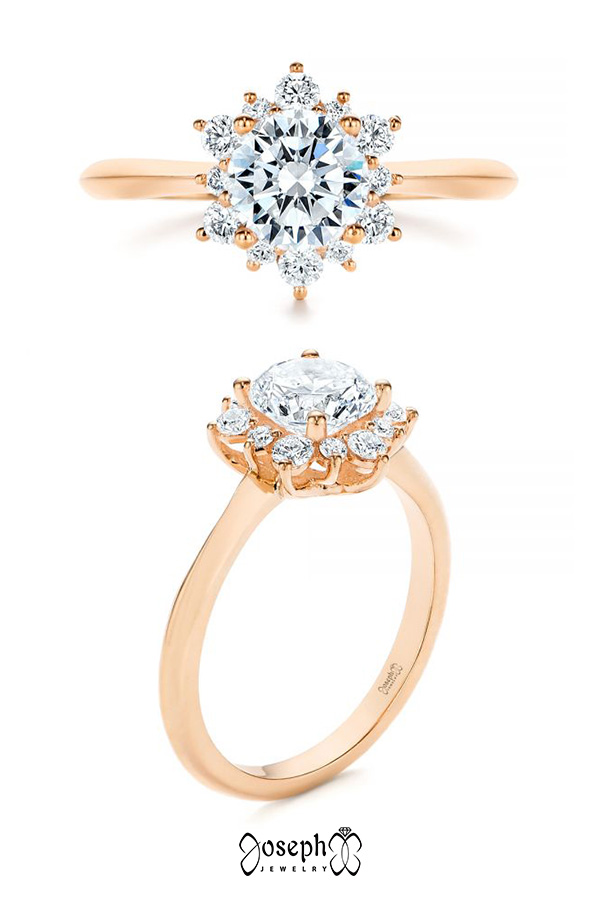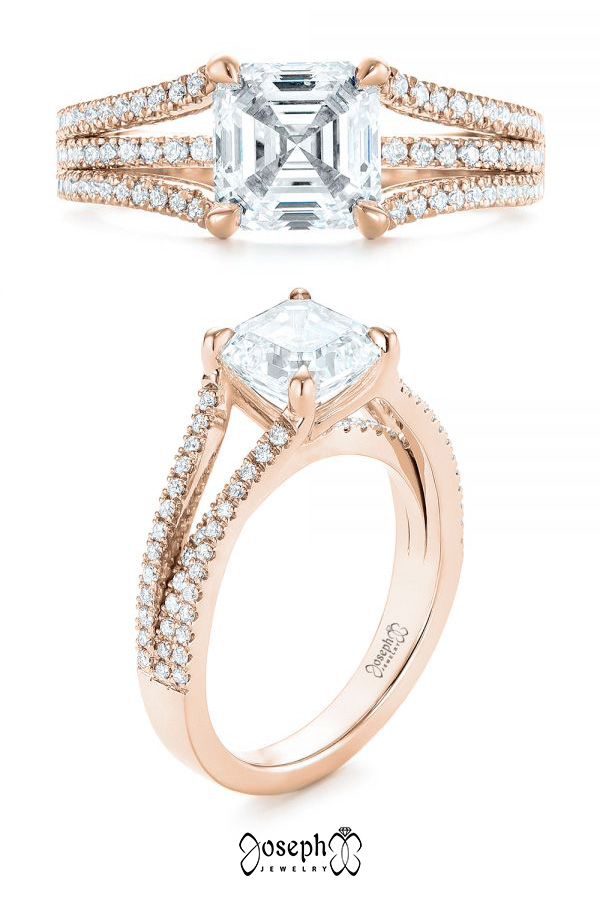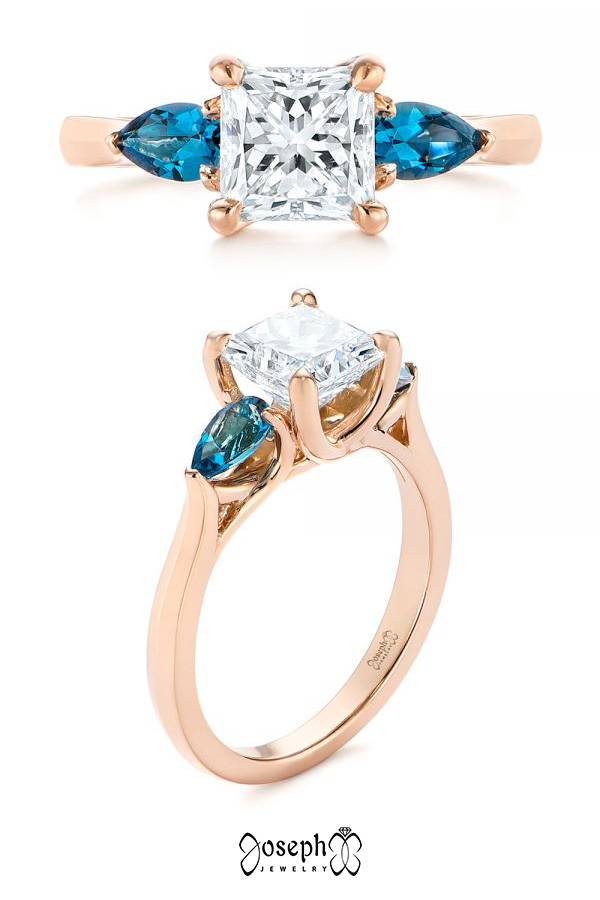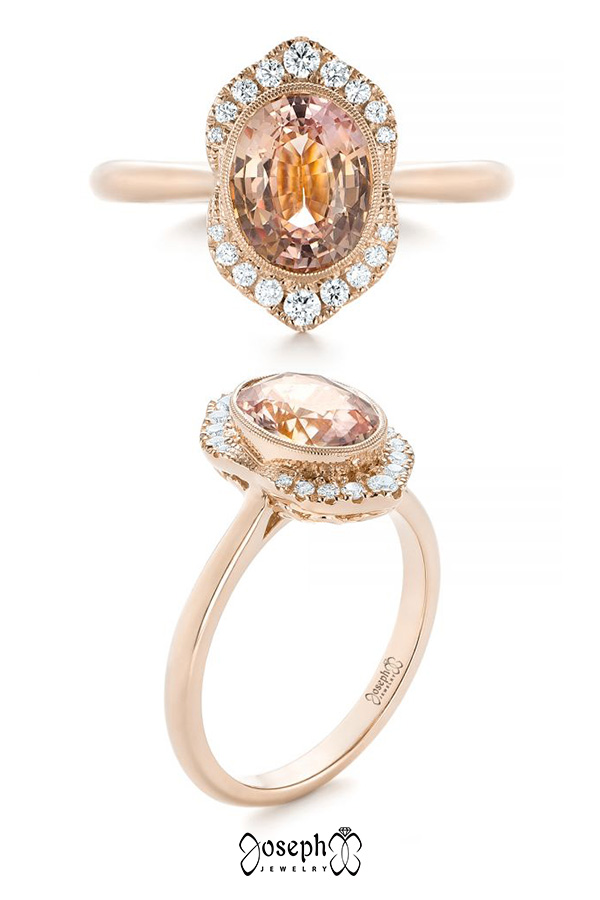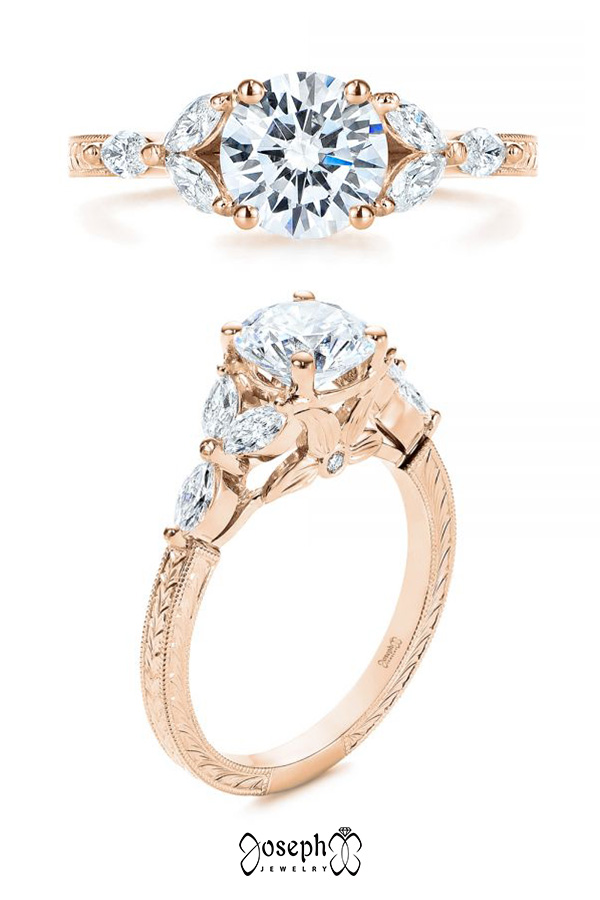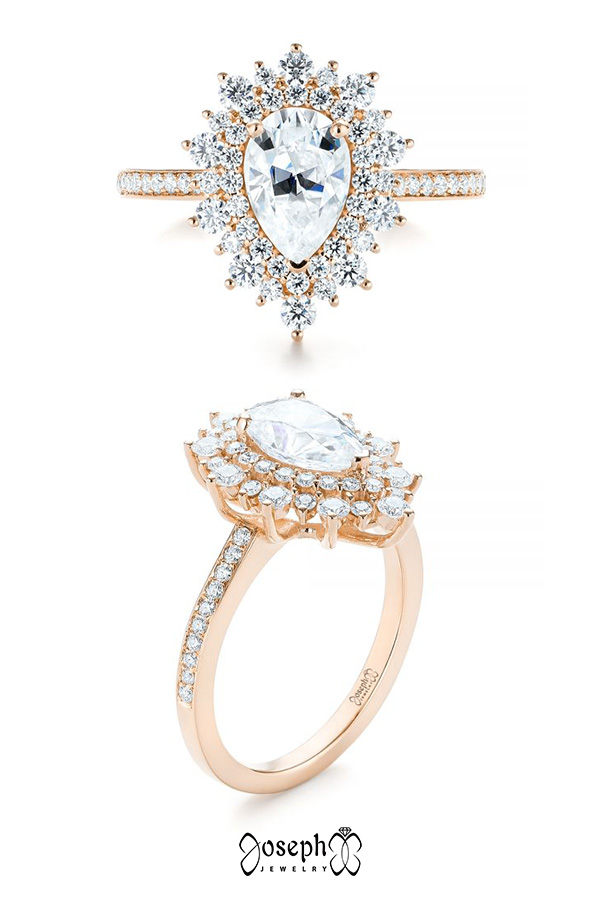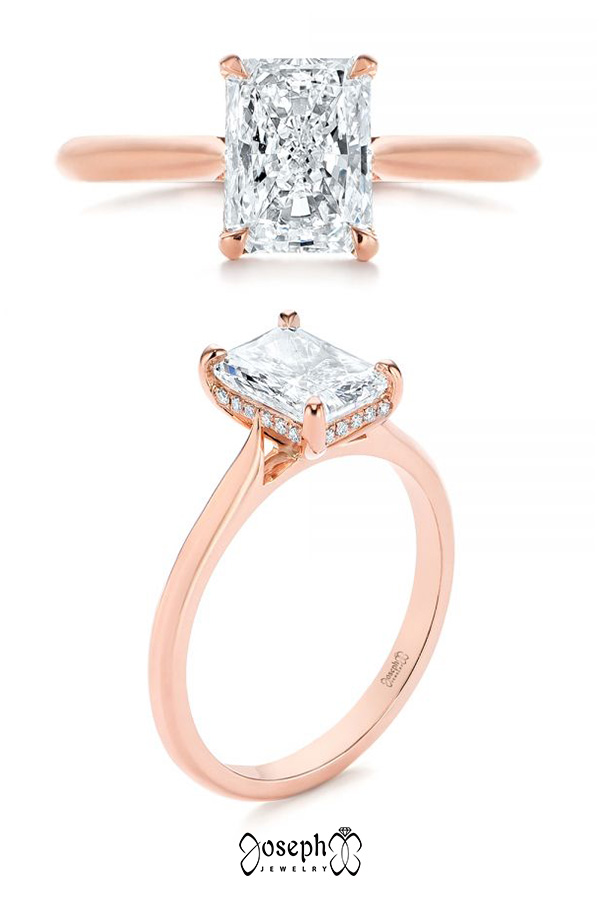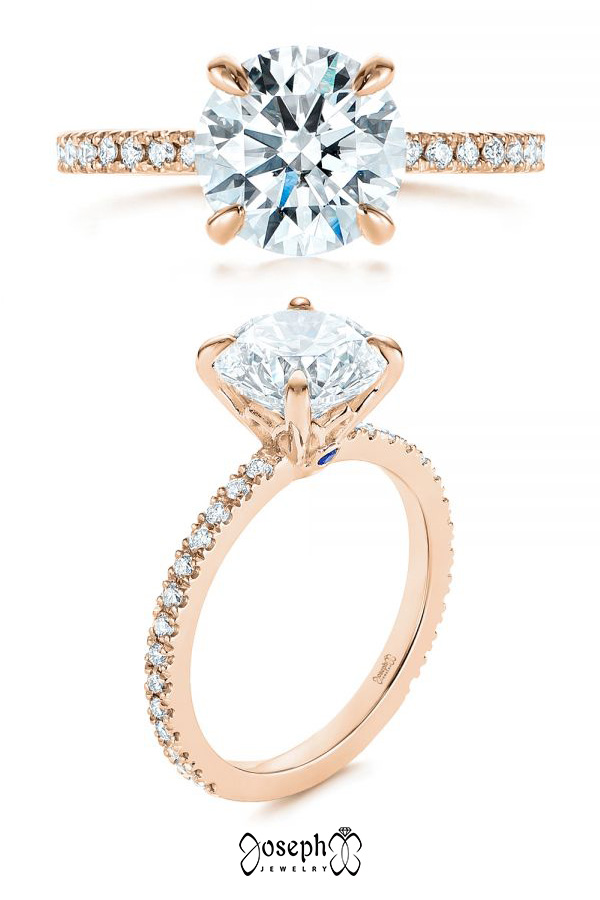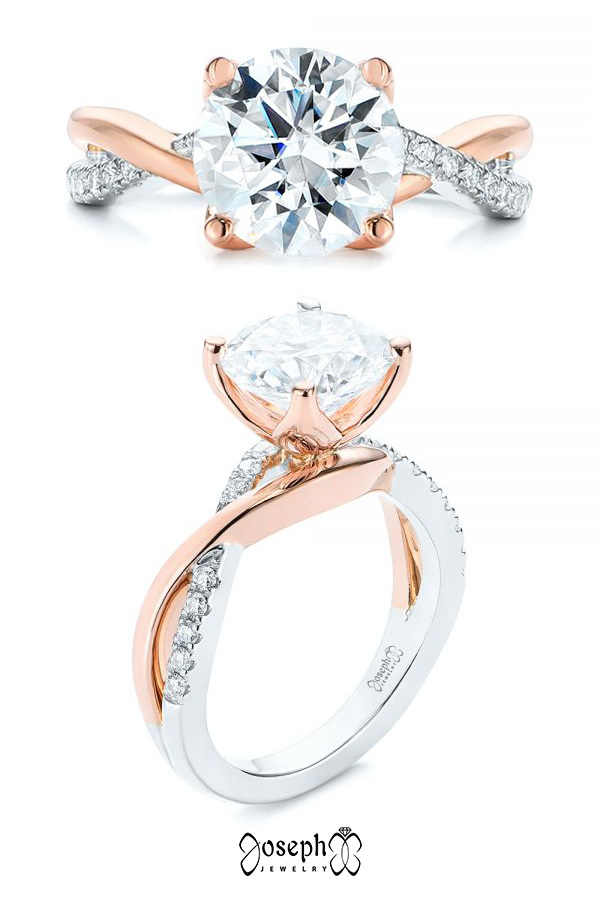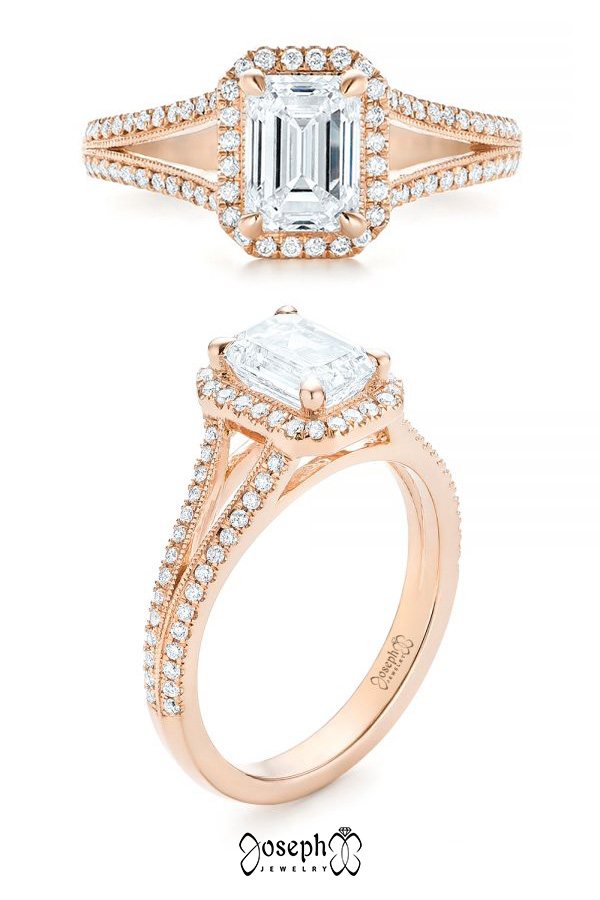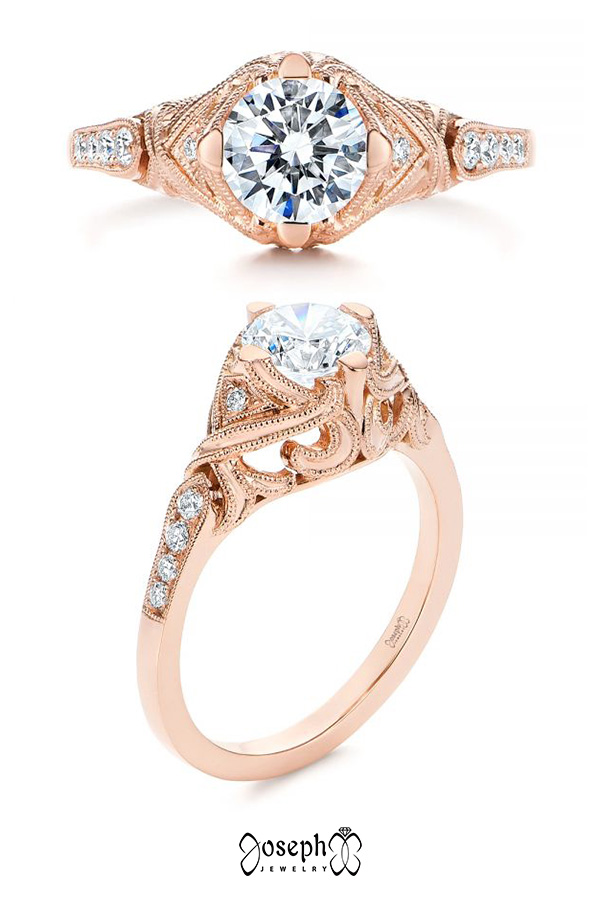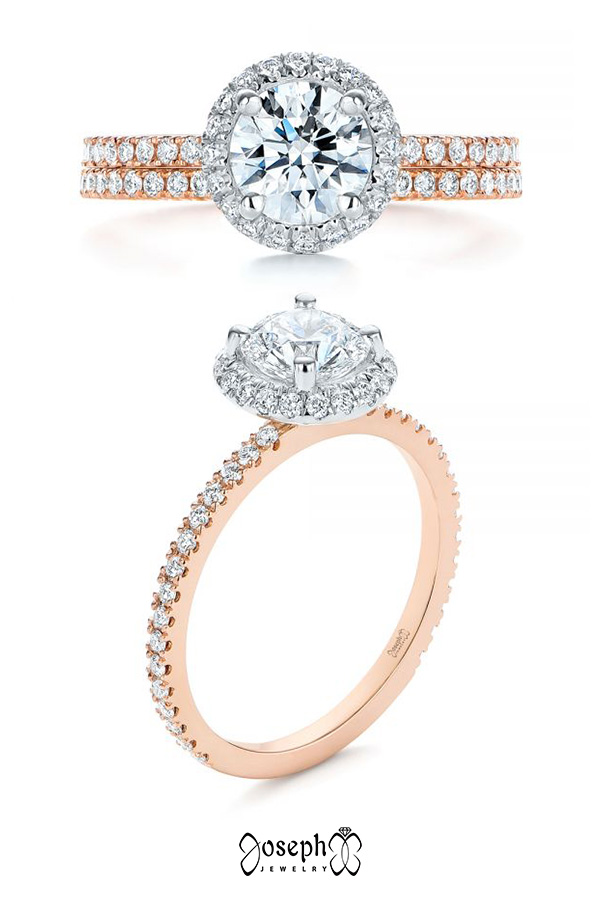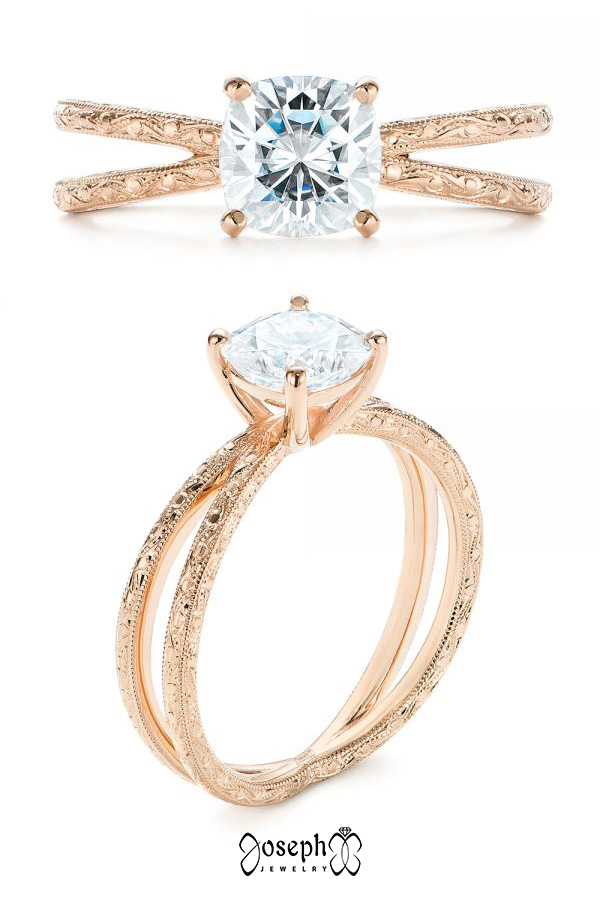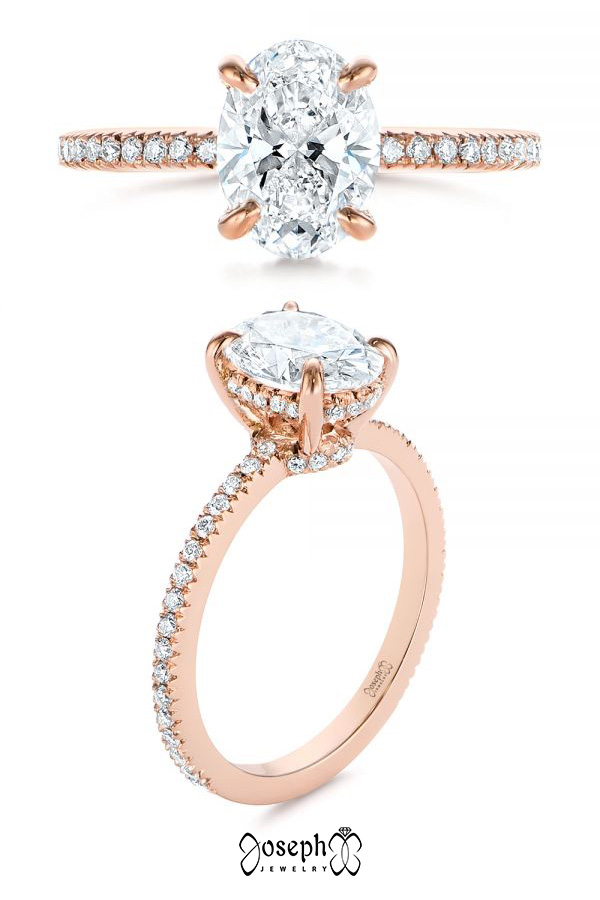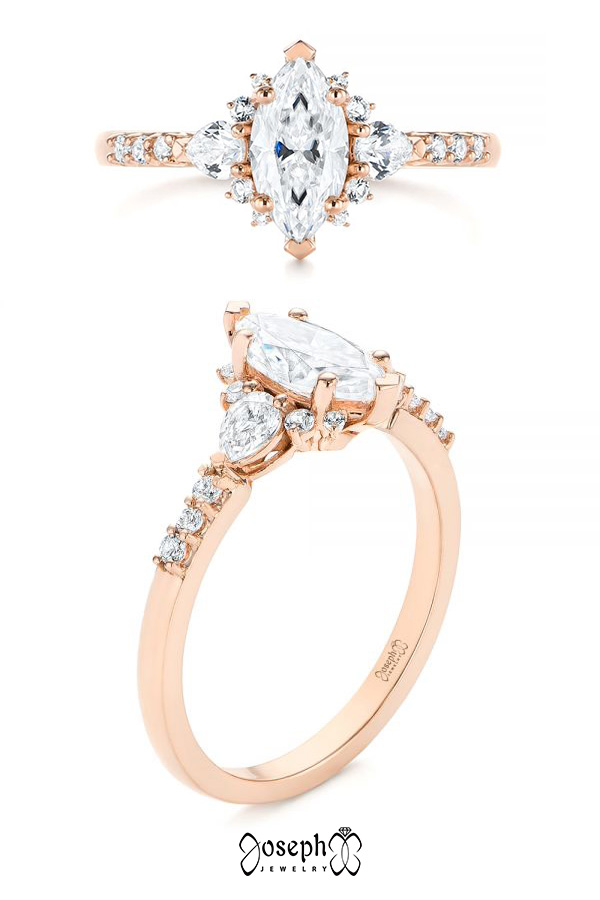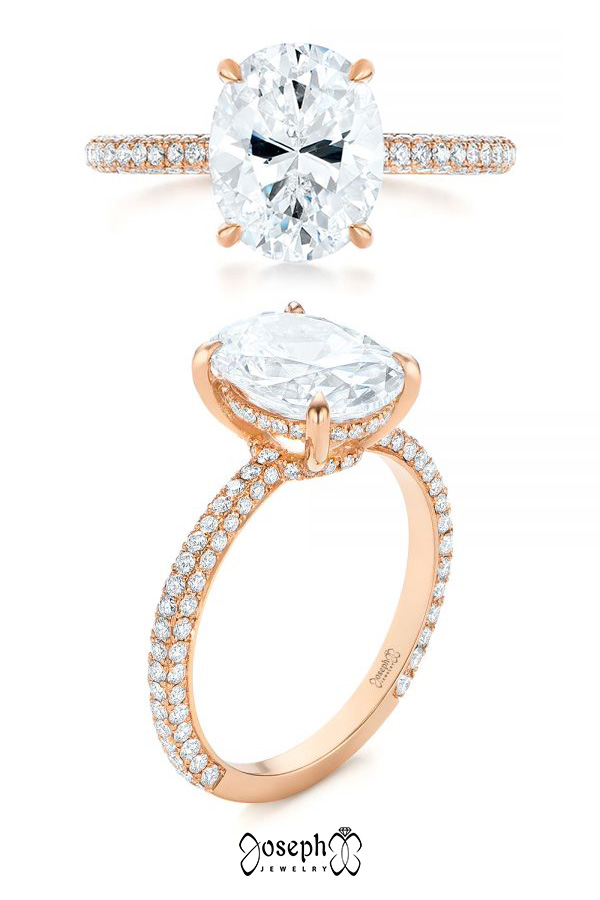 Design Your Own Rose Gold Engagement Ring
Have an idea of the ring you want? Or are you thinking about customizing an existing ring? Fill out our design form or click "Customize" on any of the pieces on our website and our designers will get back to you with options within 24 hours.