Fashion
Cushion Cut Diamond Engagement Rings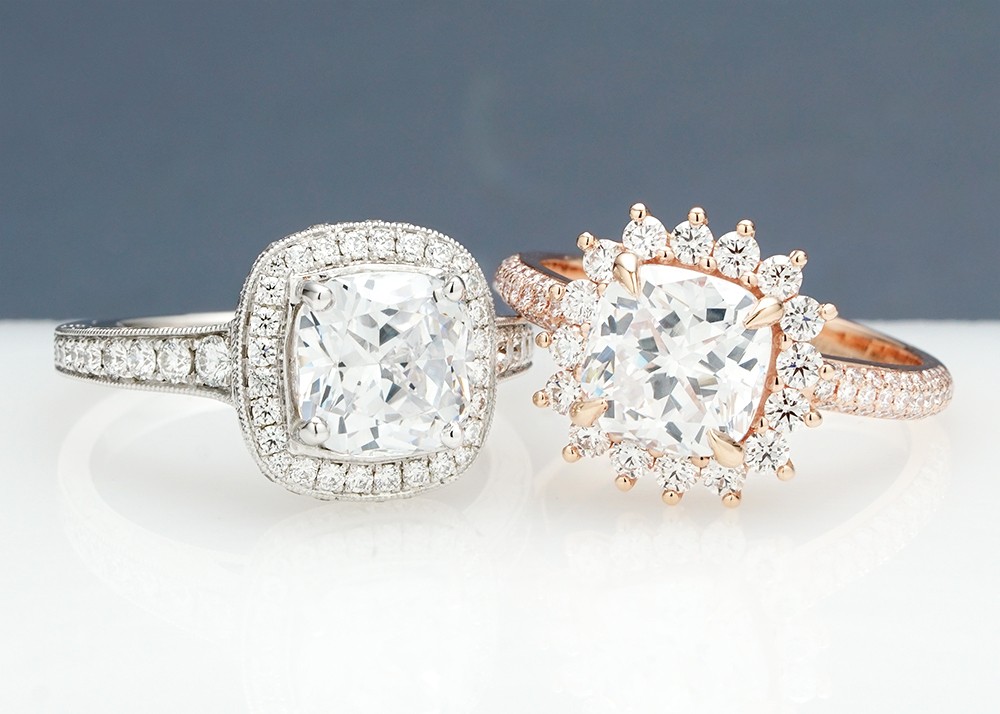 Cushion cut diamonds are surging in popularity. Read on to learn more about the cut, compare it to other cuts, and shop our top cushion cut engagement rings.
What is a cushion cut diamond?
A cushion cut diamond is a shape that is square or rectangular with rounded corners and brilliant faceting. It is a cut descended from the old mine cut, which is a vintage diamond cut style. Cushion cuts can be found in natural diamonds, lab grown diamonds, moissanite, and sapphire.
What is an elongated cushion cut diamond?
An elongated cushion cut diamond is the same as a square cushion cut diamond, except longer. It has an extended length to width ratio, making it tall and skinny instead of square, but still has rounded corners.
Cushion Cut Styles
Within the cushion cut family, there are different styles of cuts. These include antique style, four-main, eight-main, crushed ice, modified cushion, and cushion brilliant. Reach out to our designers to find out which cut would best suit the look you want.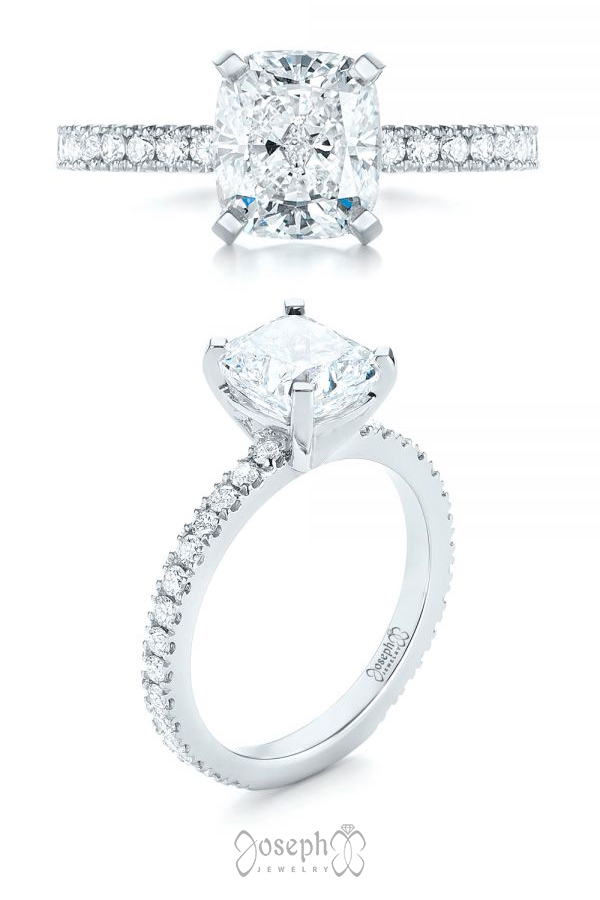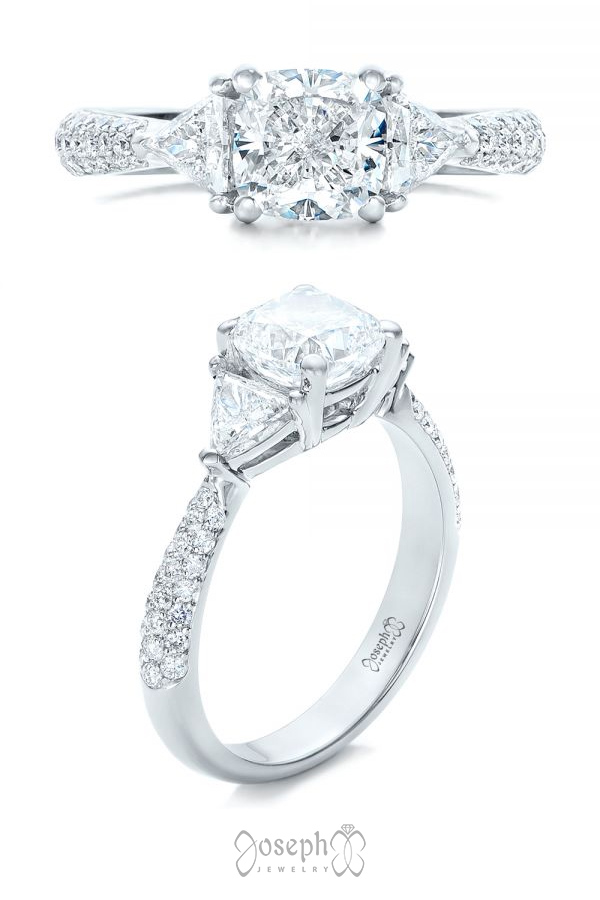 Cushion Cut Diamond Pros and Cons
A cushion cut diamond will show more color in its sparkle, while round brilliant diamonds will have more sparkle overall. Cushion cuts tend to be deeper so the gem may look smaller face-up when compared to a different diamond cut of the same carat weight. However, no other diamond cut has the shape of a cushion cut diamond, and it's a great way to incorporate a vintage aesthetic if you prefer a brilliant cut instead of step cut.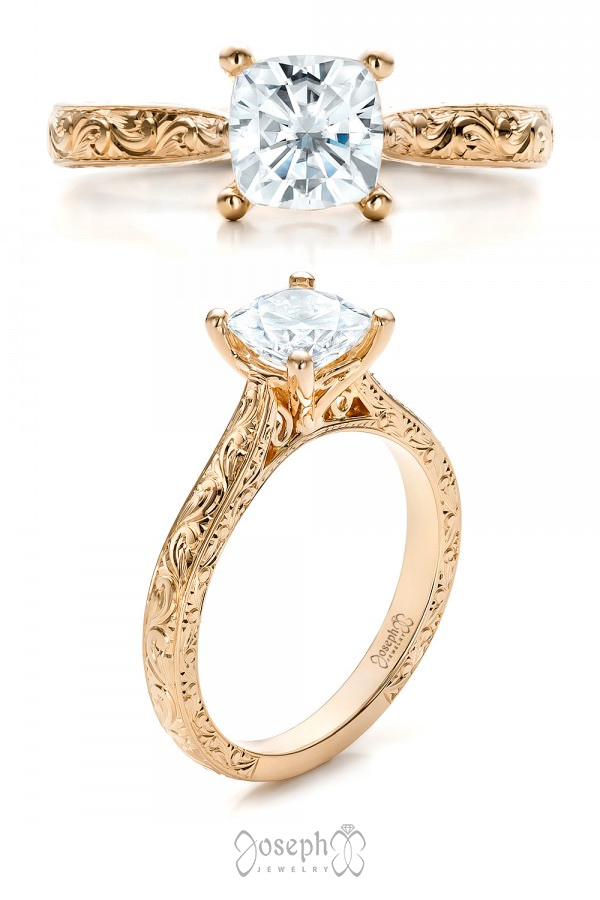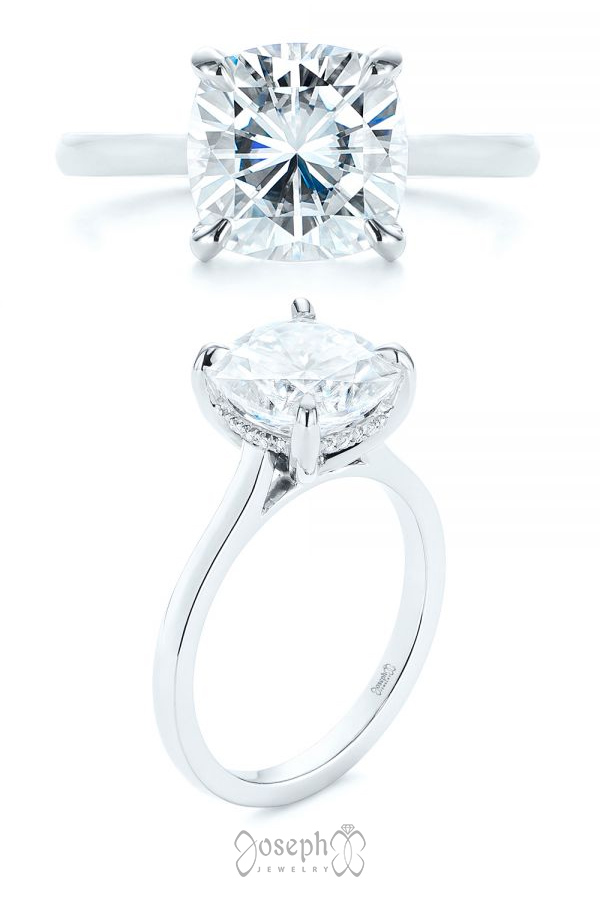 Cushion Cut Diamond vs. Radiant Diamond
Cushion cut diamonds have rounded edges, while radiant cut diamonds have flat, straight edges with sharp clipped corners.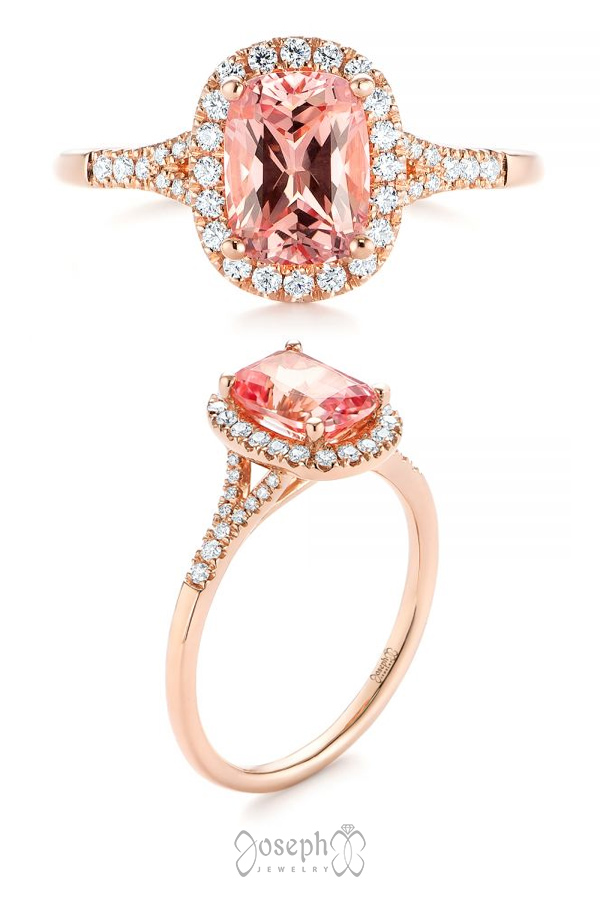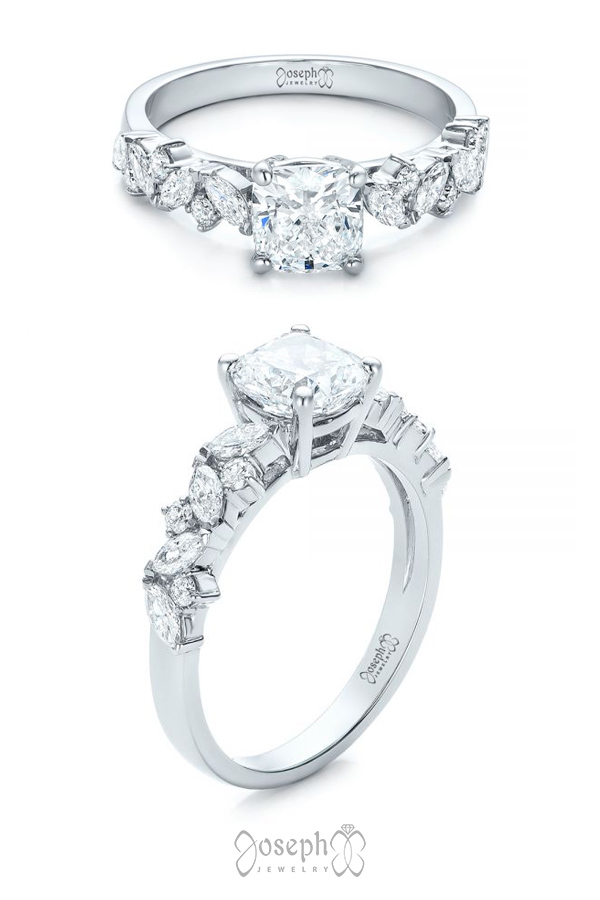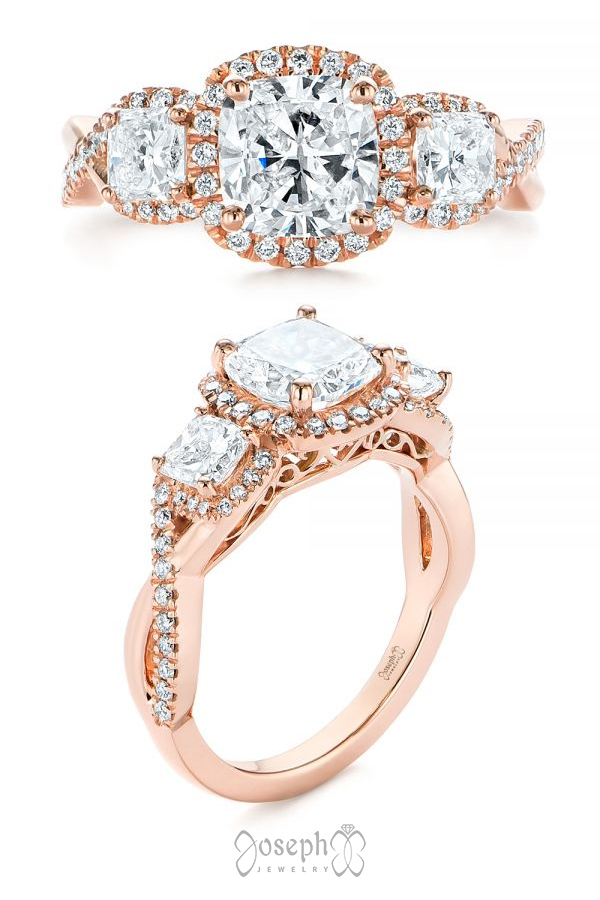 Cushion Cut Diamond vs. Round Diamond
Both cushion cut and round diamonds have brilliant faceting, but the actual shape of the stone is different: a rounded square versus a perfect circle.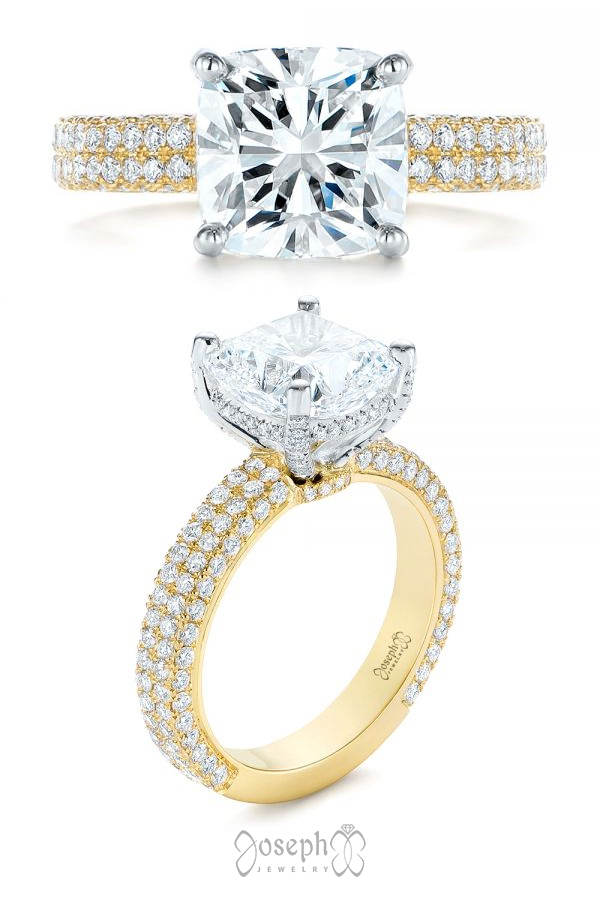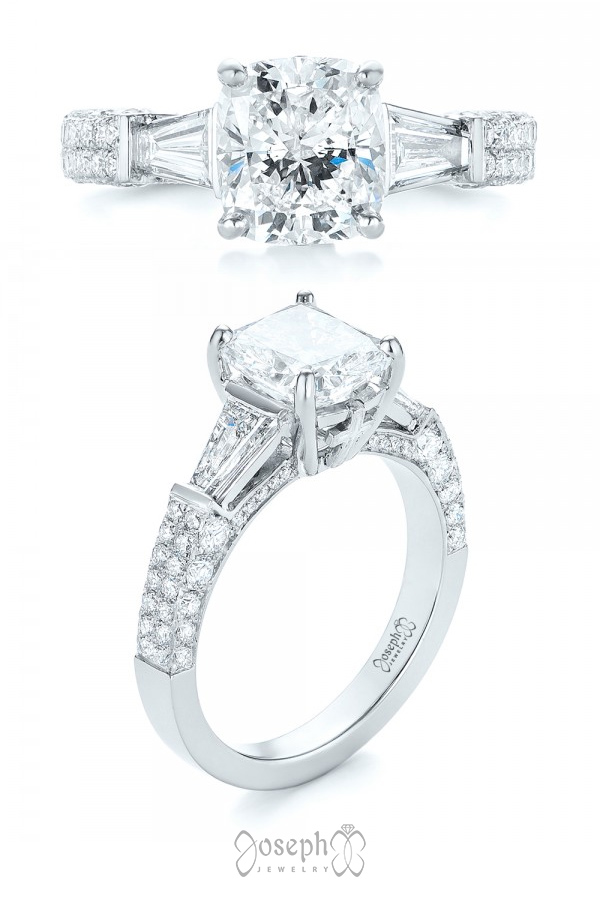 Cushion Cut Diamond vs Princess Cut Diamond
A cushion cut diamond has softly rounded corners, while a princess cut diamond has sharp ninety-degree corners as a perfect square.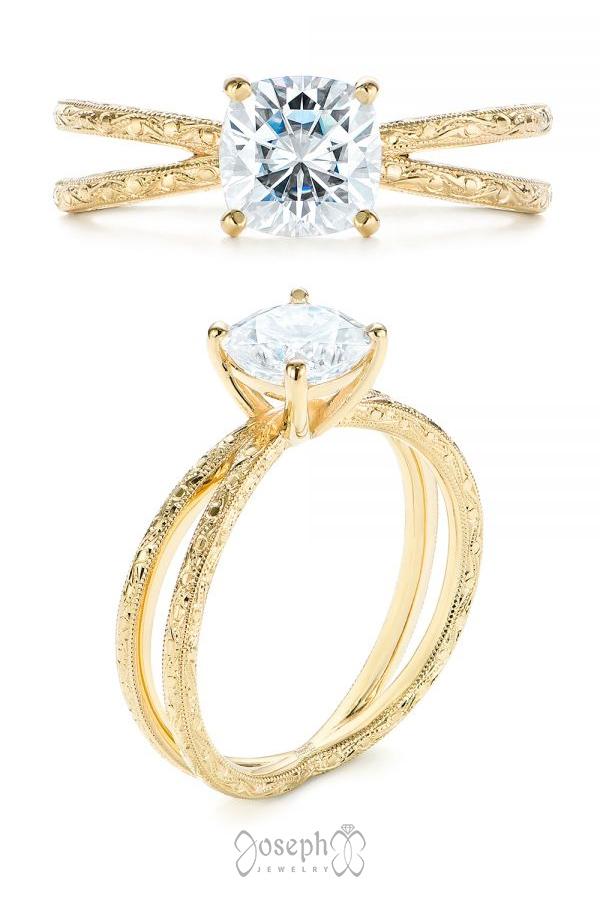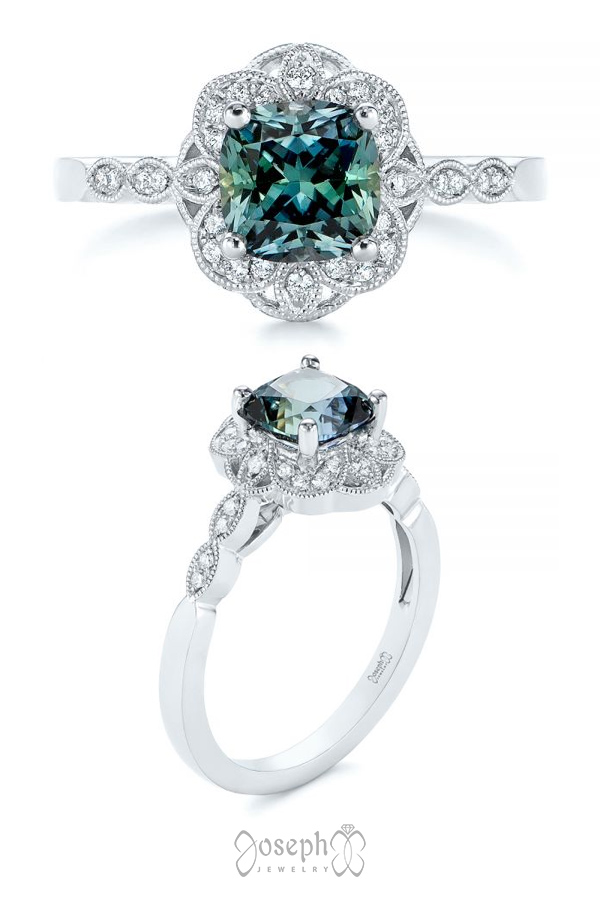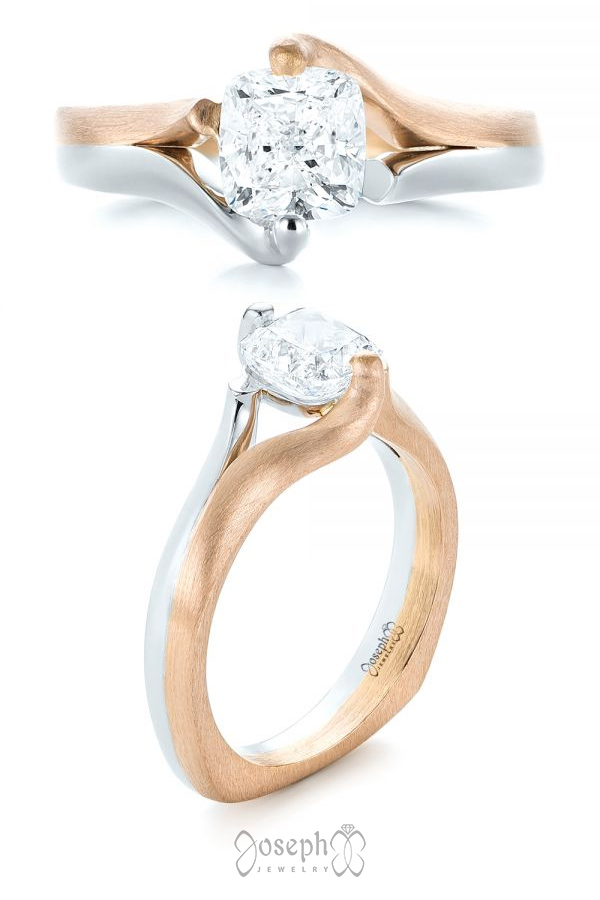 Design Your Own Cushion Cut Engagement Ring
Have an idea of the ring you want? Or are you thinking about customizing an existing ring? Fill out our design form or click "Customize" on any of the pieces on our website and our designers will get back to you with options within 24 hours.