Fashion
The Most Stunning Oval Engagement Rings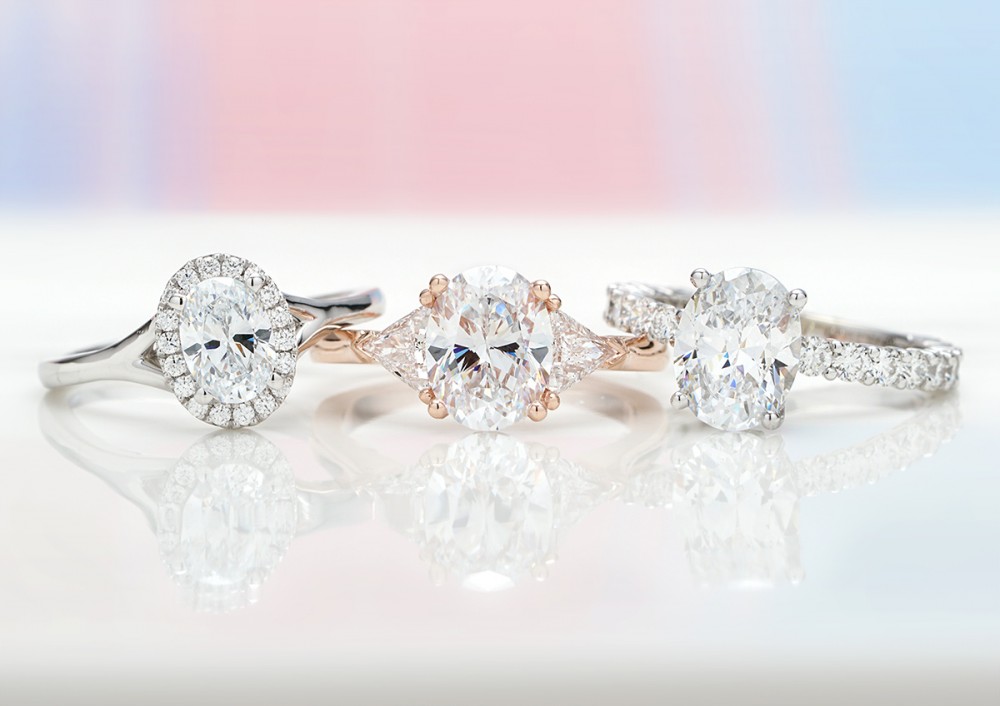 Oval engagement rings are a timeless, elegant style. With the sparkle of a round brilliant and the uniqueness of the longer shape, it elongates the finger and the curves accentuate the size of the stone. The distinct shape of an oval diamond makes a statement. Read on to learn more and see our most sought-after styles.
Keep in mind, Joseph Jewelry creates truly custom rings, so we can create a one-of-a-kind oval engagement ring to match your style and price point.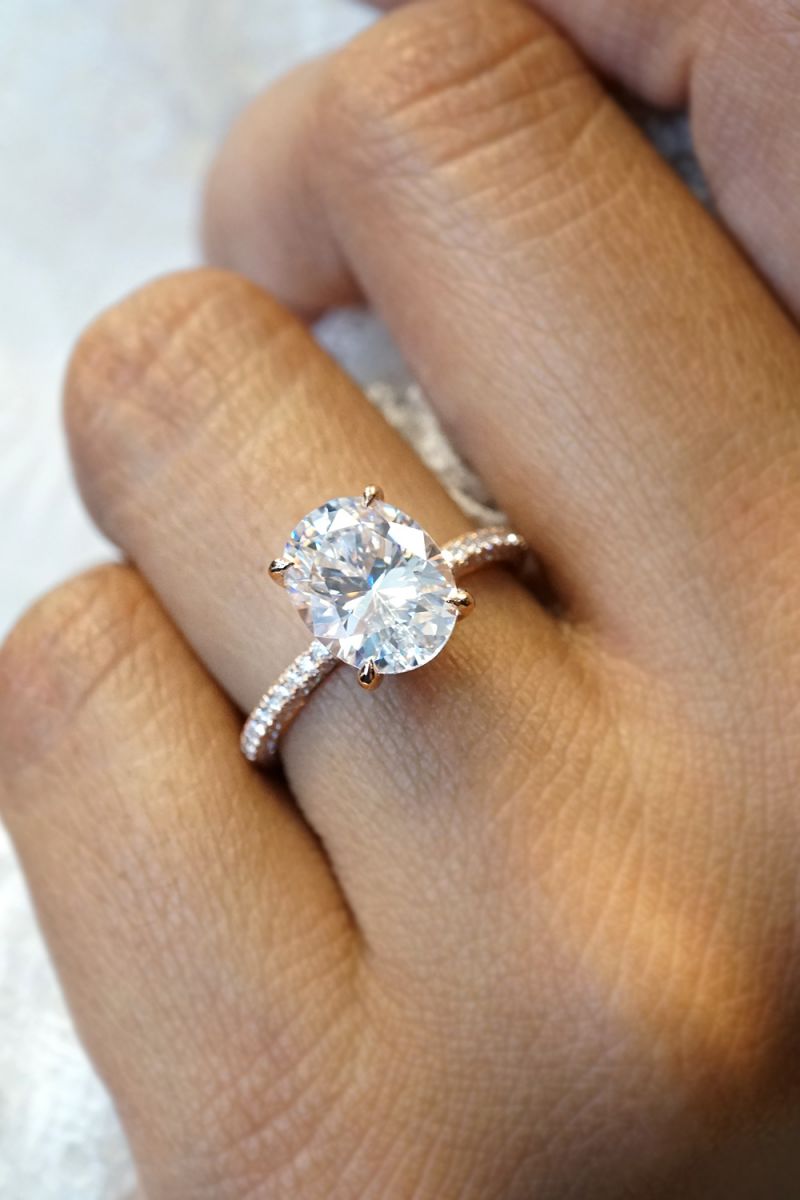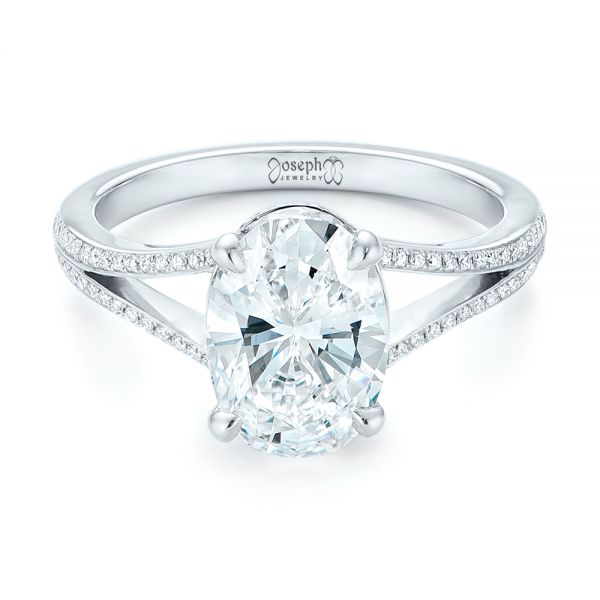 What are the characteristics of an oval engagement ring?
Oval engagement rings feature an oval-shaped center stone. The stone can be diamond, lab diamond, morganite, moissanite, sapphire, or a different gem. The gem is cut into a modified brilliant facet structure to optimize the sparkle. Usually, oval stones are somewhere within a 1.4 to 1.6 ratio for height and width, but more rare oval shapes can also be found, such as an elongated oval, or a moval (marquise oval).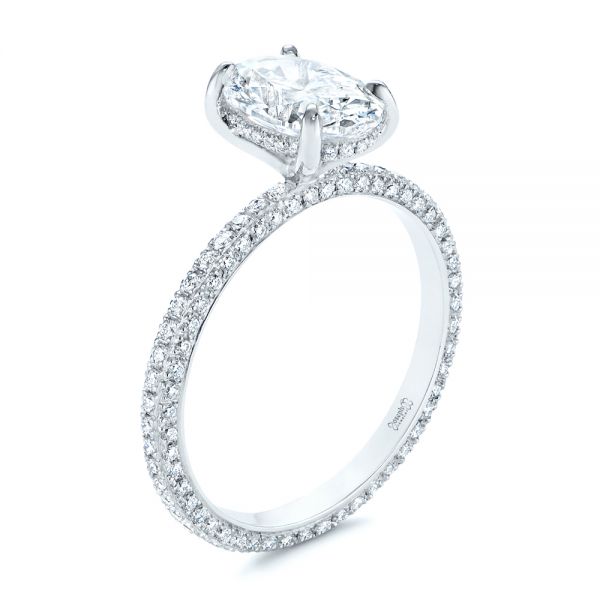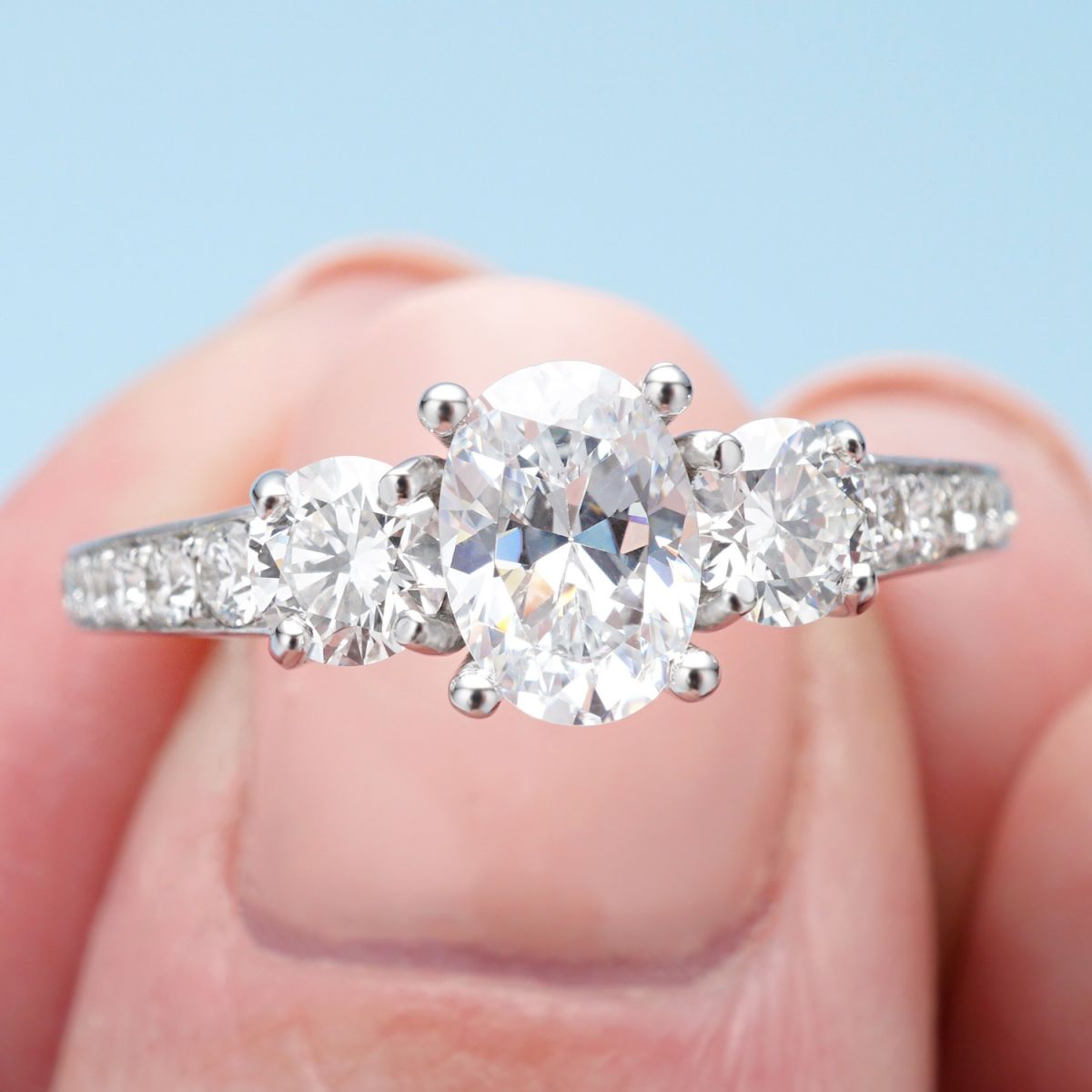 What are some oval engagement ring styles?
The most common oval engagement ring style is a diamond pave rose gold setting. We also create many halo oval engagement rings and three stone engagement rings with pear diamond accents.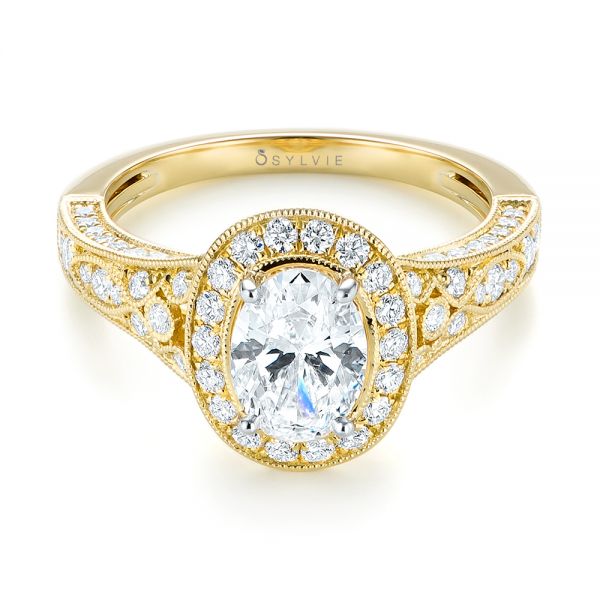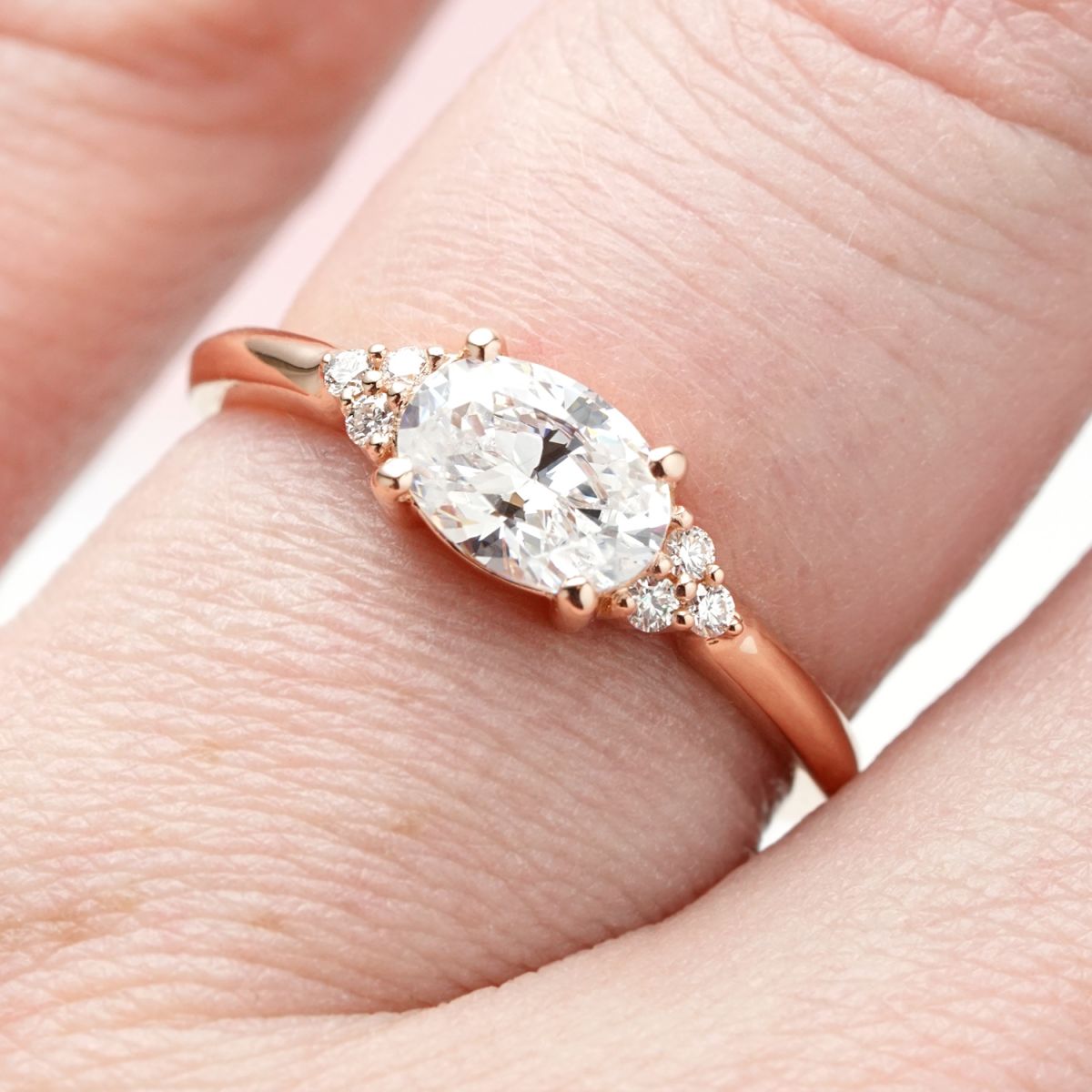 Will oval engagement rings go out of style?
Oval engagement rings are here to stay! They are not a passing fad. According to Google Trends, the oval shape has been gaining popularity since 2009, and there are no signs of oval engagement rings ever going out of style.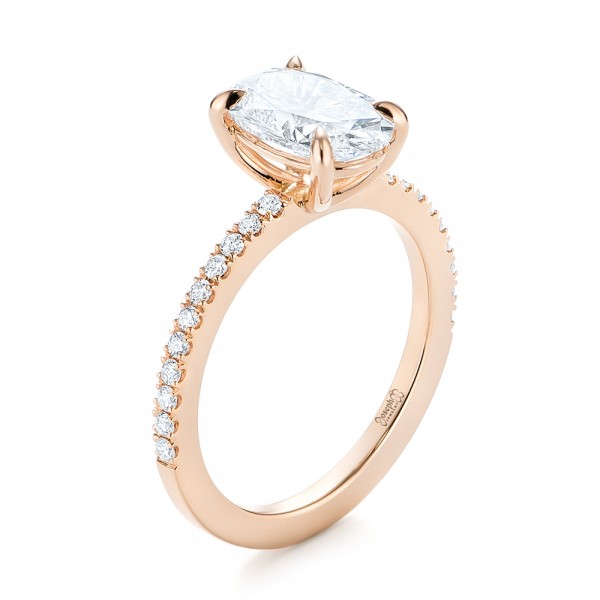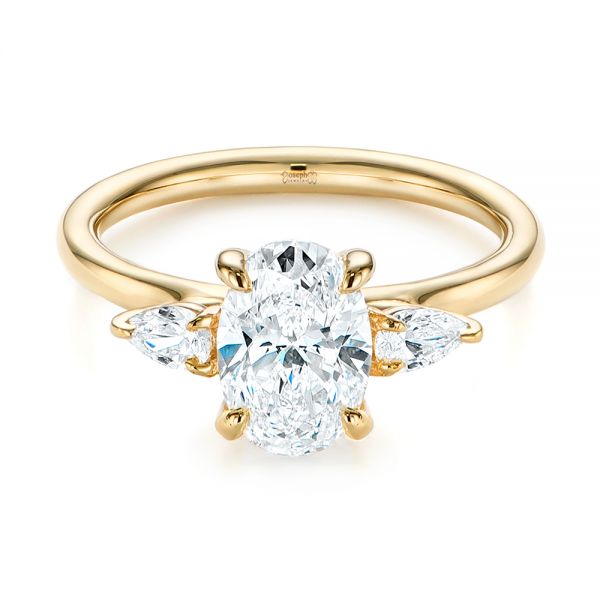 How much are oval engagement rings?
Oval engagement rings can cost anywhere from $1,500 to more than $30,000. It all depends on the stone type and grades you choose, as well as the setting style. Ovals tend to look larger for their carat weight because they are cut more shallow than round brilliant diamonds.
Oval diamonds are graded on the same scale as round brilliant diamonds with the Four C's. A common element of an oval diamond is the "bow tie" effect, where the center section of the diamond forms a bow tie visual. After the bow tie, color will be a big factor in price. Of course, natural diamonds are the most expensive, while lab diamonds are roughly 30% more affordable. Moissanite is also a great option, and if you're looking for a bit of color, morganite and peach sapphires are very popular, as well.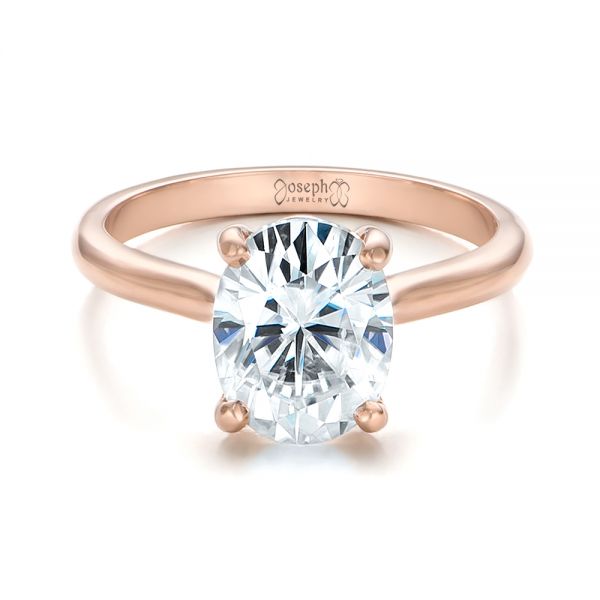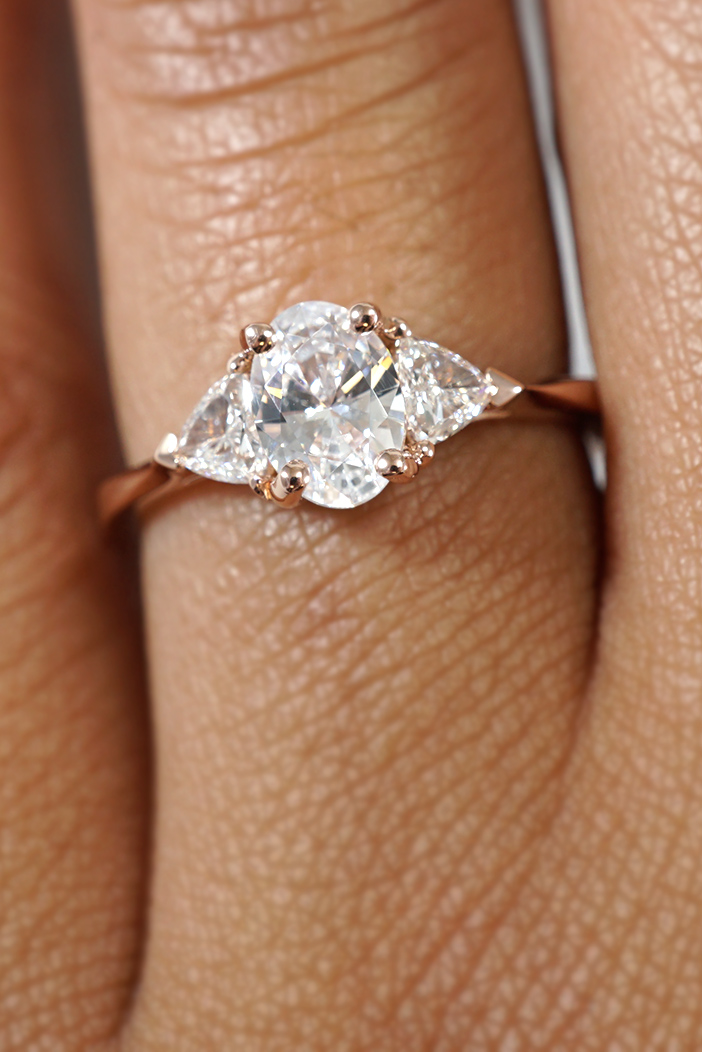 What does an oval engagement ring mean?
An oval engagement ring means the wearer is classic and elegant with a flair for creativity. The shape of the oval accentuates the length of the wearer's finger and adds a modern aesthetic.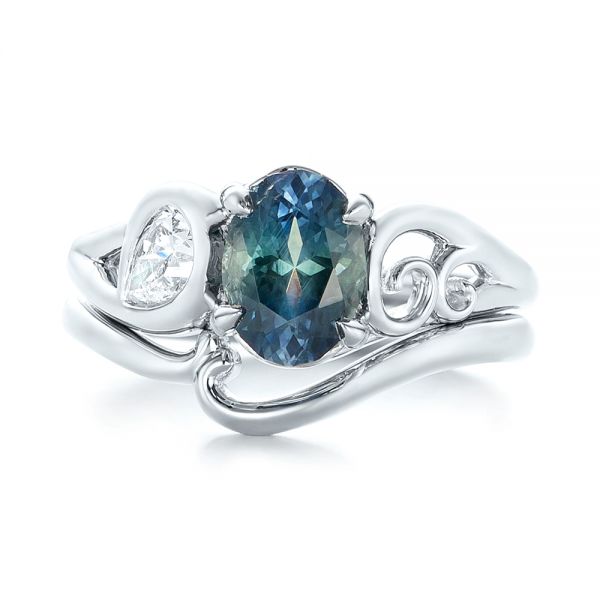 Which celebrities have an oval engagement ring?
Celebrities who have oval engagement rings are Blake Lively, Julianne Hough, JoJo Fletcher, Katherine Schwarzenegger, Kirsten Dunst, Sarah Hyland, Hailey Bieber, and Rose Leslie, to name a few!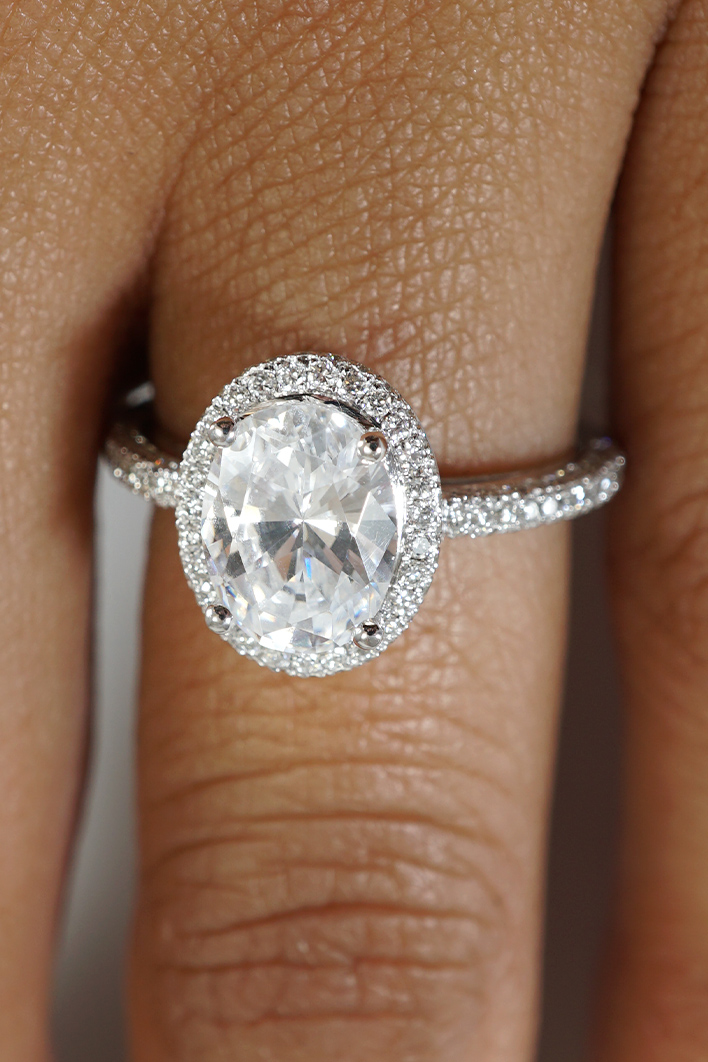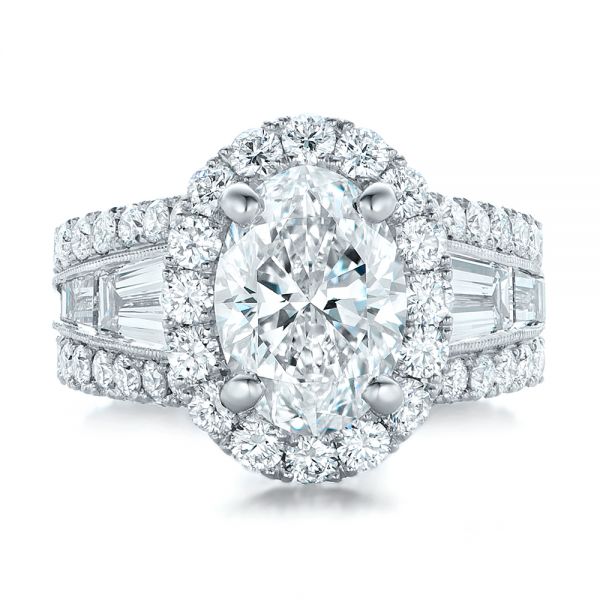 Oval Diamond vs Round Diamond
Oval diamonds feature the same faceting structure as round diamonds, but the similarities end there. An oval is a long shape, whereas a round diamond is perfectly symmetrical. Round diamonds are cut with a deeper point, so they sit higher on the finger. Oval diamonds also tend to be more affordable than round diamonds, although it depends on the quality grades and carat weight.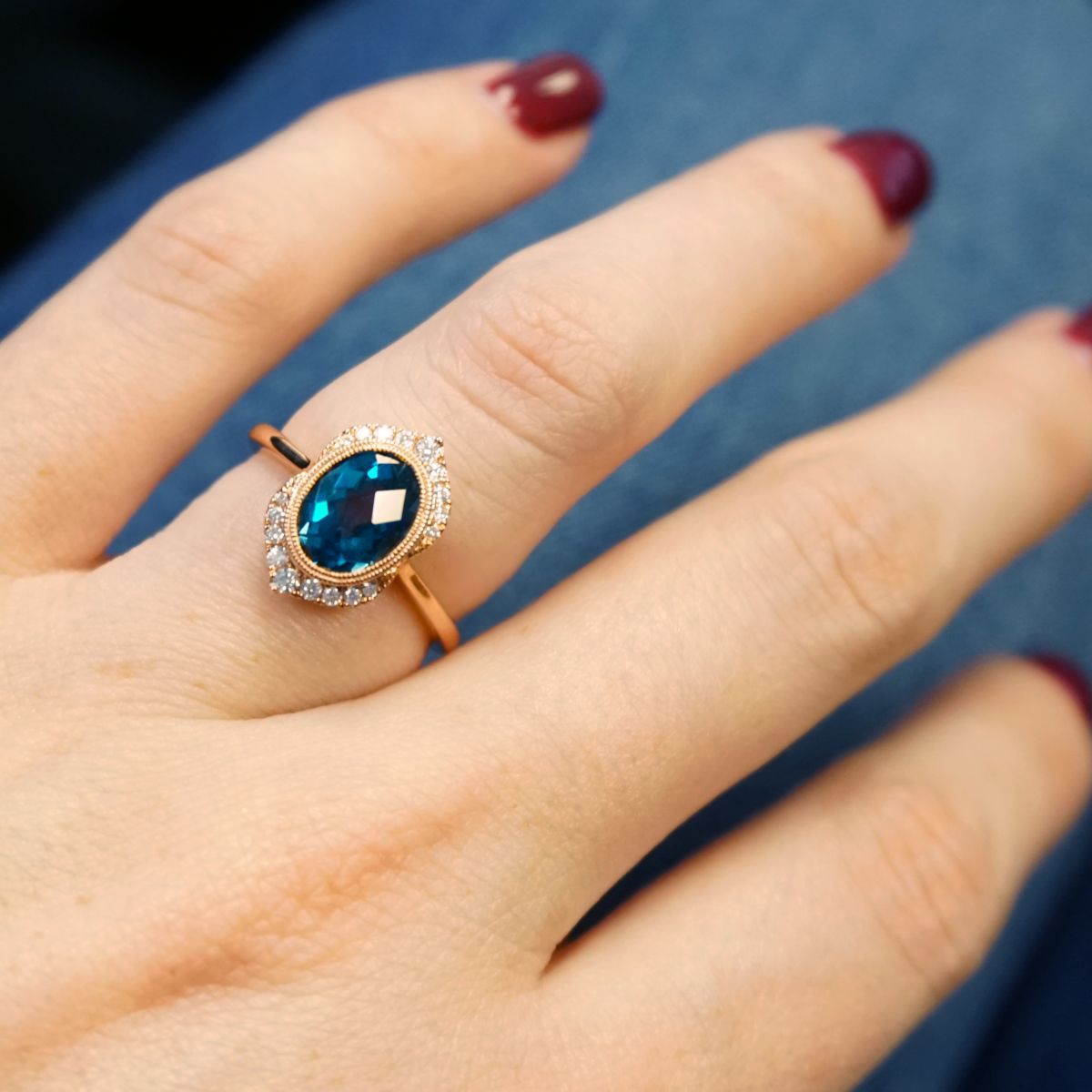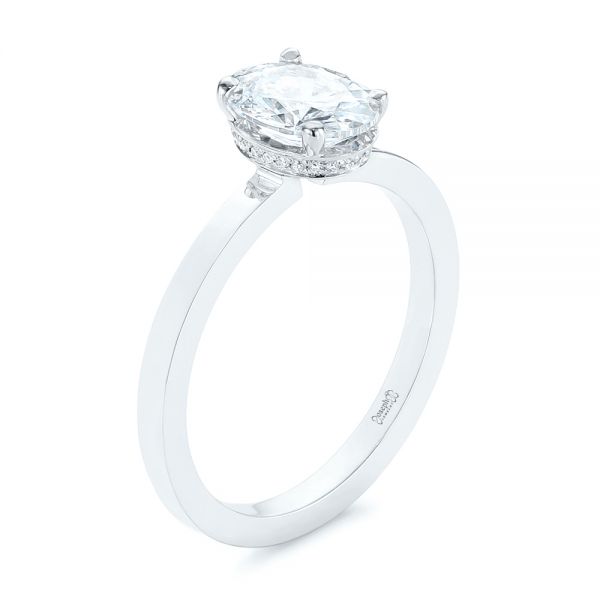 Still wanting more to browse? Check out our Oval Engagement Rings Pinterest Board for inspiration!
All images are property of Joseph Jewelry. DO NOT USE without permission.