Guide
How to Take the Perfect Ring Selfie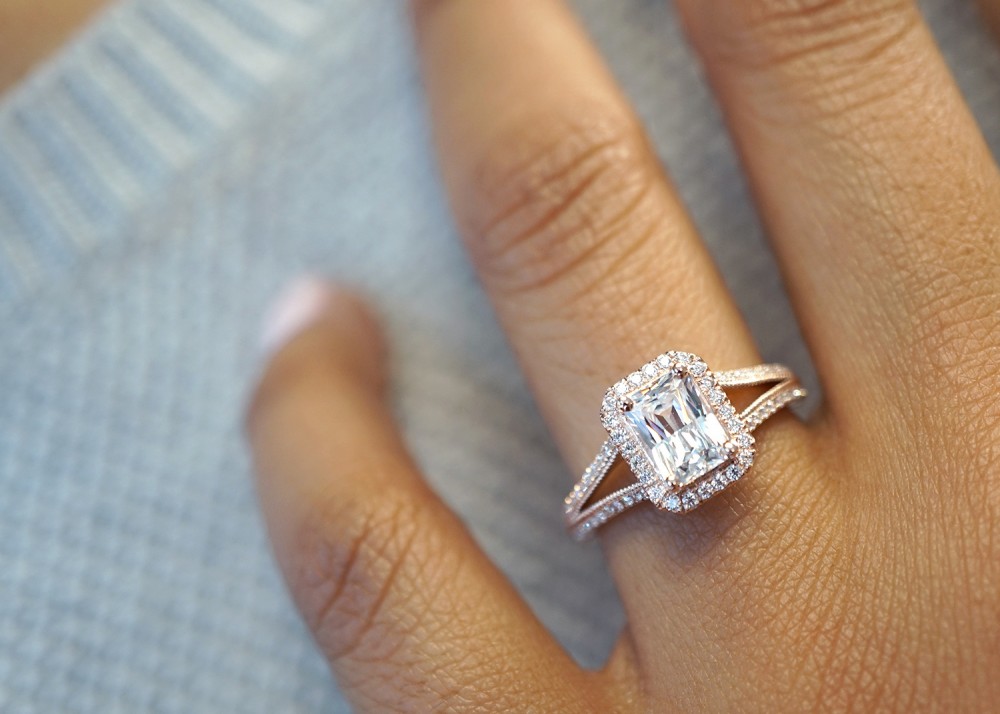 You said YES! And now it's time to announce your engagement on Instagram. The ring selfie is an art form with so many ways to show off your new bling, so here are some helpful tips from our social media photographer to help you snap the perfect shot. Remember, show off your happiness!
View this post on Instagram
1. Preparation
Make sure your ring is clean for maximum sparkle! Tips on home cleaning can be found here: How to clean your ring at home
Your hand needs to be clean too! Ideally, splurge on a manicure, or at least have neat, evenly cut nails, and moisturize those cuticles.
View this post on Instagram
2. Setting
The most important element is lighting. You want to have natural light either outside or by a window with daylight.
Avoid "negative" objects in the background, such as trash bins, untied shoes, dirty plates, or random people.
View this post on Instagram
For the background, this is where you can really personalize the photo! What's your vibe? Beach or mountain? Fiance? Puppy? Holding hands? Flowers? "I said yes!" written in the sand? Cute purse, champagne flute, or with a "does this make me look engaged?" mug of coffee... The options are endless!
View this post on Instagram
3. The Shot
To truly highlight your new ring, make sure the camera is in focus on the ring. Move your hand closer and further away until you find the spot where it is in focus, but not too close to the camera. Tap your screen to focus on the ring. It's worth it to experiment with with portrait mode, too!
View this post on Instagram
Hand positioning: don't be stiff! Go with a relaxed pose and try different angles from the side and from the top.
View this post on Instagram
4. Editing & Effects
Stick to choosing one perfect photo instead of making a collage. One perfect photo will say much more!
View this post on Instagram
Avoid trendy filters- focus on contrast, brightness, brilliance (brightens and lightens), and vibrance to enhance the colors. Instagram's built-in filters are great, too.
For a fun effect, try using a boomerang or adding a Joseph Jewelry gif!
View this post on Instagram
5. Post!
Show off your happiness! Full permission to use ALL the ring emojis! 💍 Don't forget to tag @josephjewelry and hashtag #josephjewelry. We'd love to repost in a congratulatory shout-out on our own social media!
View this post on Instagram
All photos are property of Joseph Jewelry or their respective photographers credited on Instagram. Do not use without permission.