Fashion
12 Jaw-Dropping Pear Engagement Rings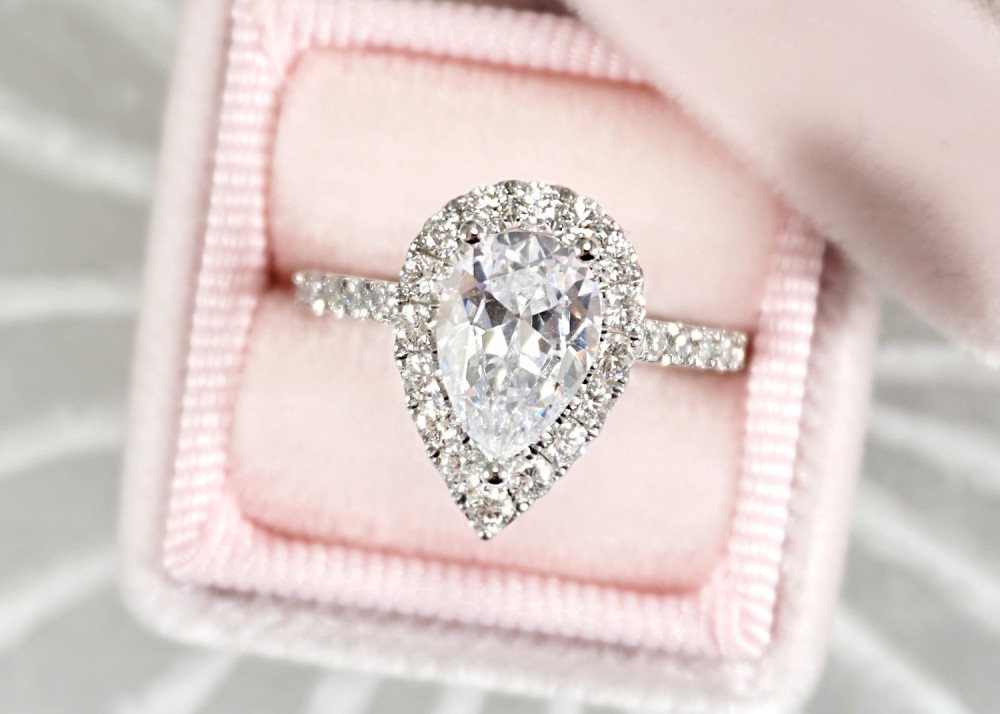 Pear engagement rings feature a pear-shaped center stone. No matter what ring style you choose, a pear engagement ring is unique, bold, and exquisite! Pear diamonds can bet set in a halo, solitaire, pave, cluster, vintage, or custom setting.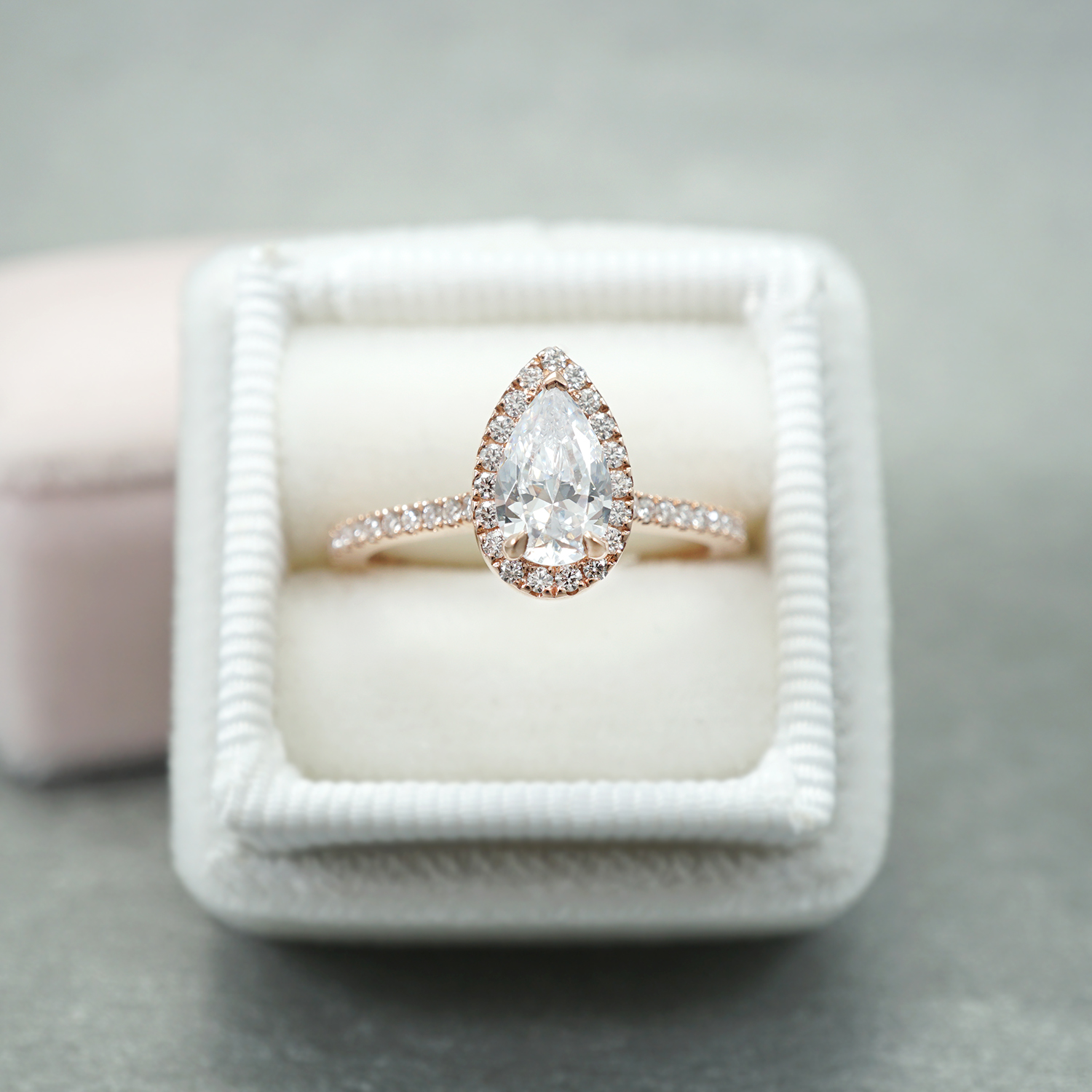 What is a pear engagement ring?
A pear engagement ring is any setting that features a pear-shaped gemstone in the center. Pear shapes are rounded on one end and pointed on the opposite end, which makes it look like a teardrop or drop of water. They are a hybrid between a round diamond and marquise diamond shape. Diamond, lab diamond, sapphire, moissanite, morganite, or another colored gemstone can all be cut in a pear shape.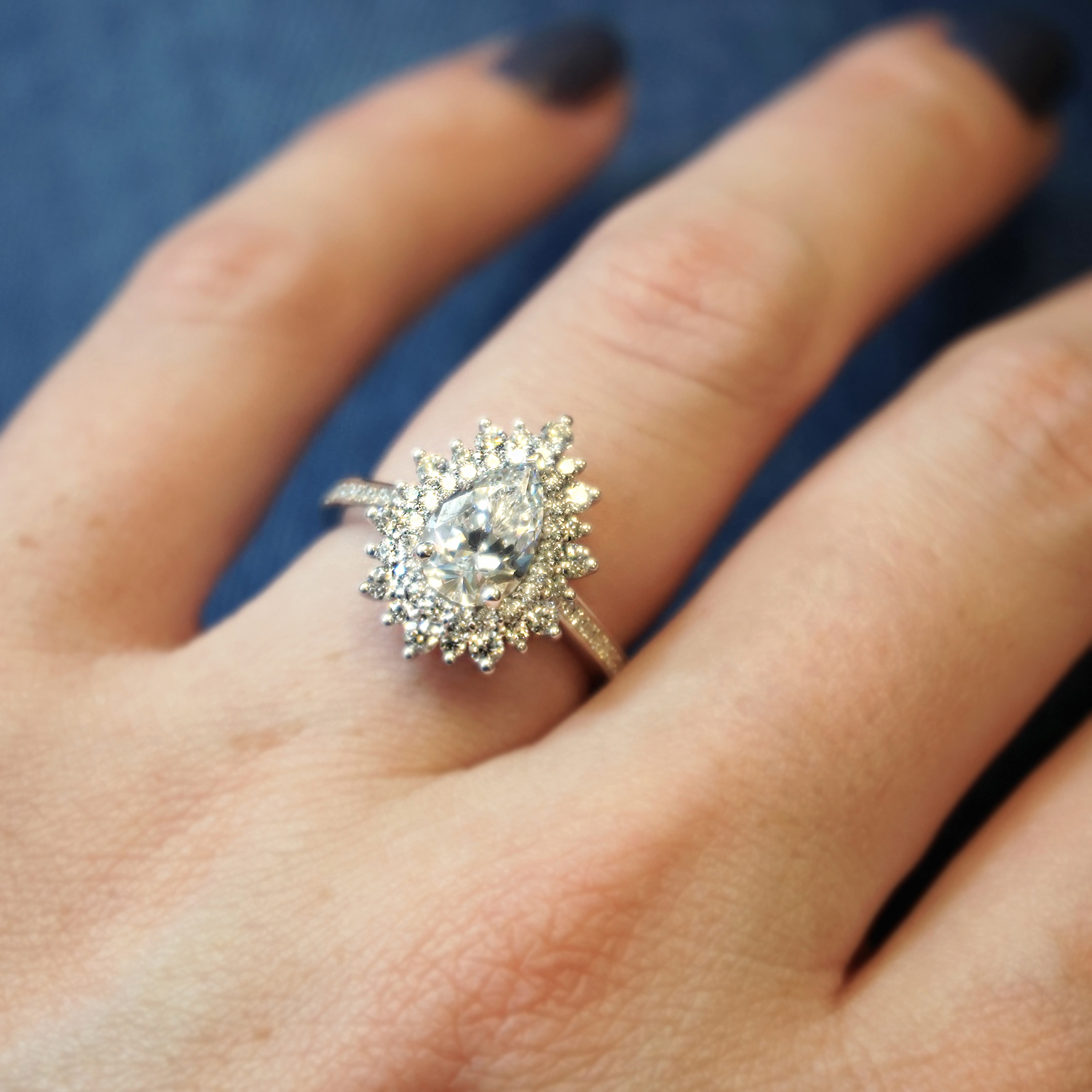 What is a teardrop engagement ring?
A teardrop engagement ring is another name for a pear engagement ring.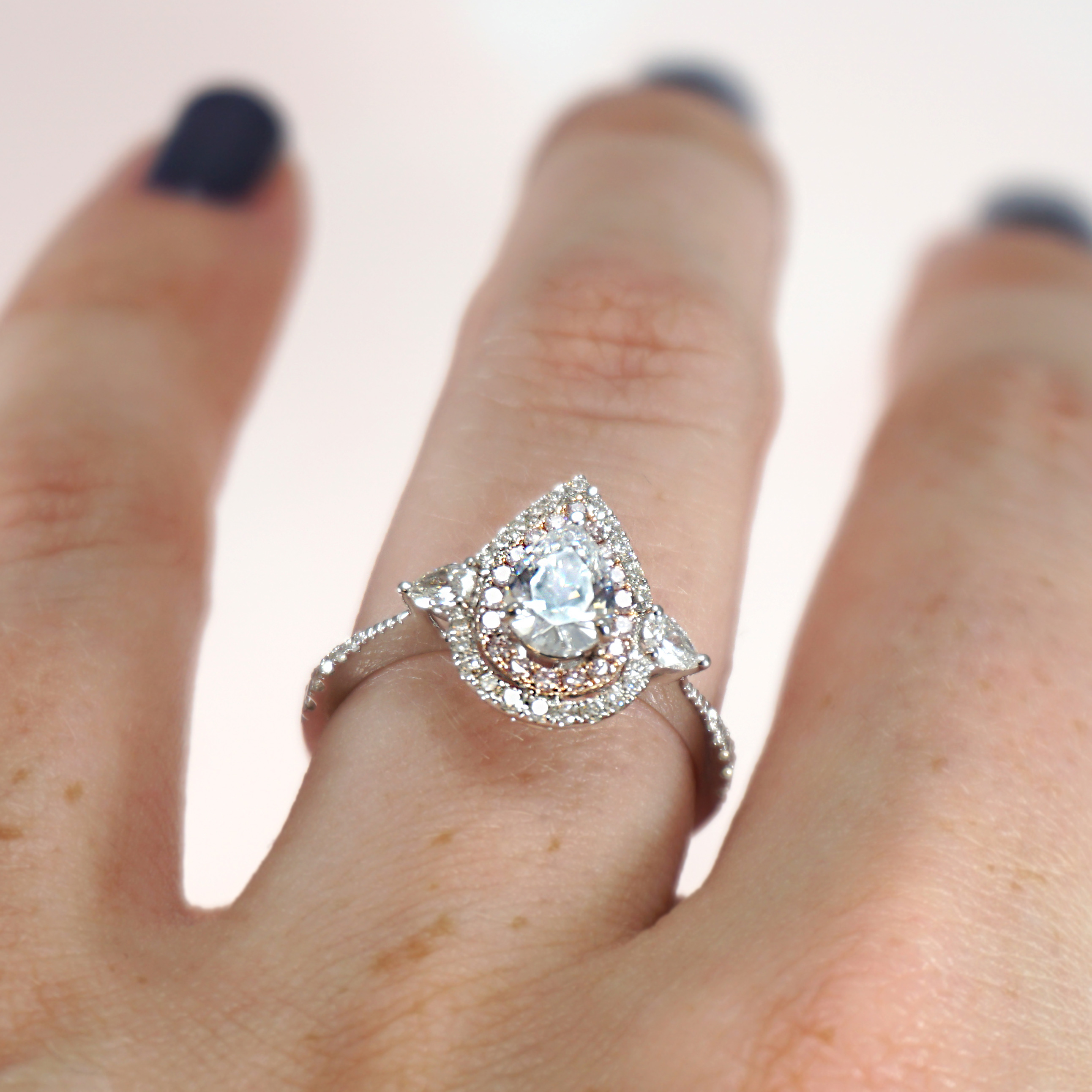 How do you wear a pear engagement ring?
You can wear a pear engagement ring however you want! Since the gem is asymmetrical, you can wear it pointed at you or away from you. It may be most comfortable to have it pointing away from you.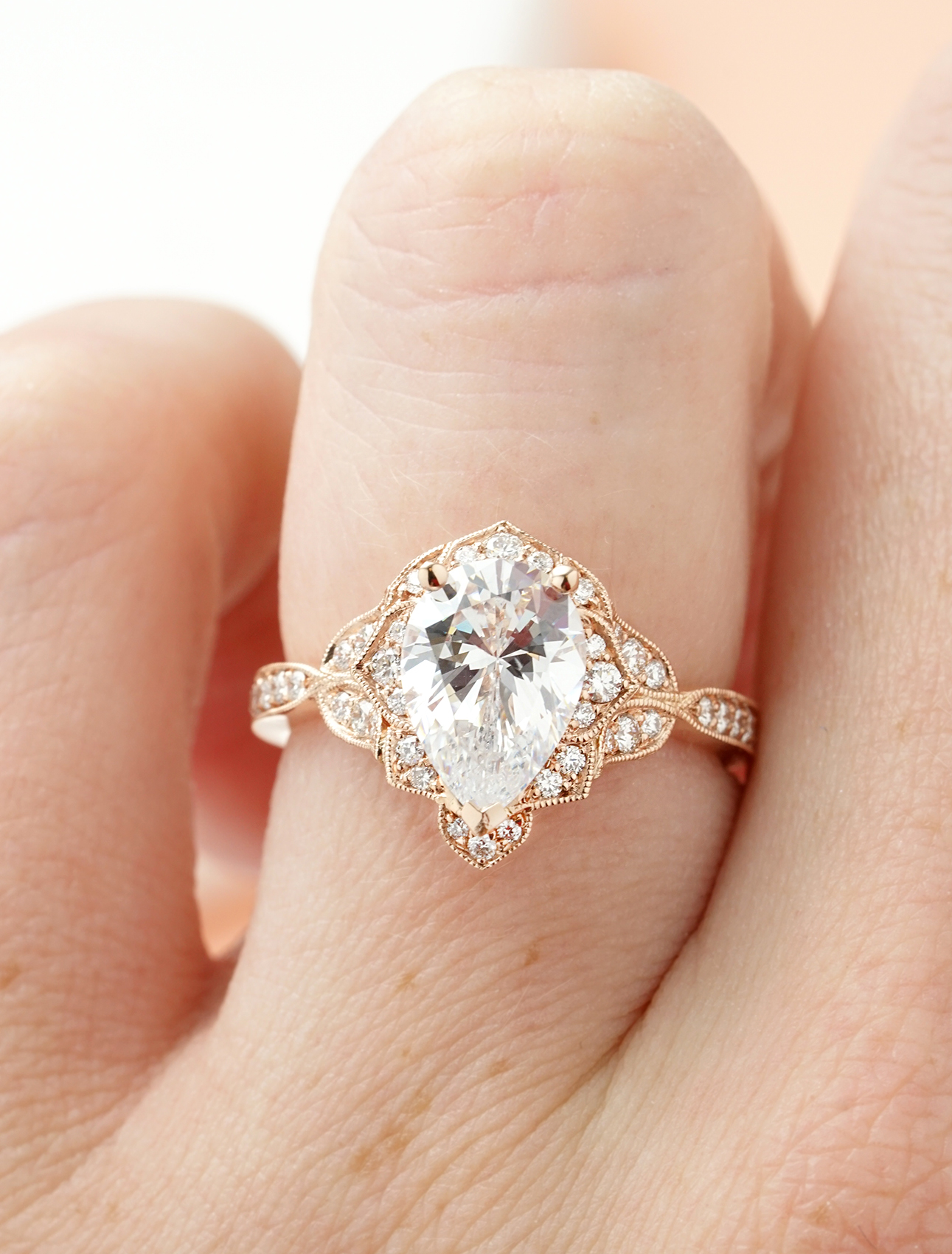 Pear Engagement Ring vs. Oval Engagement Ring
Pear and oval engagement ring shapes are long shapes that make the finger appear more elongated. An oval is symmetrical with all sides round, while a pear is rounded on one side and pointed on the other. They are both lovely shapes and available in a wide array of gemstones and settings. Joseph Jewelry designers can show you both shapes side by side to see which you like best.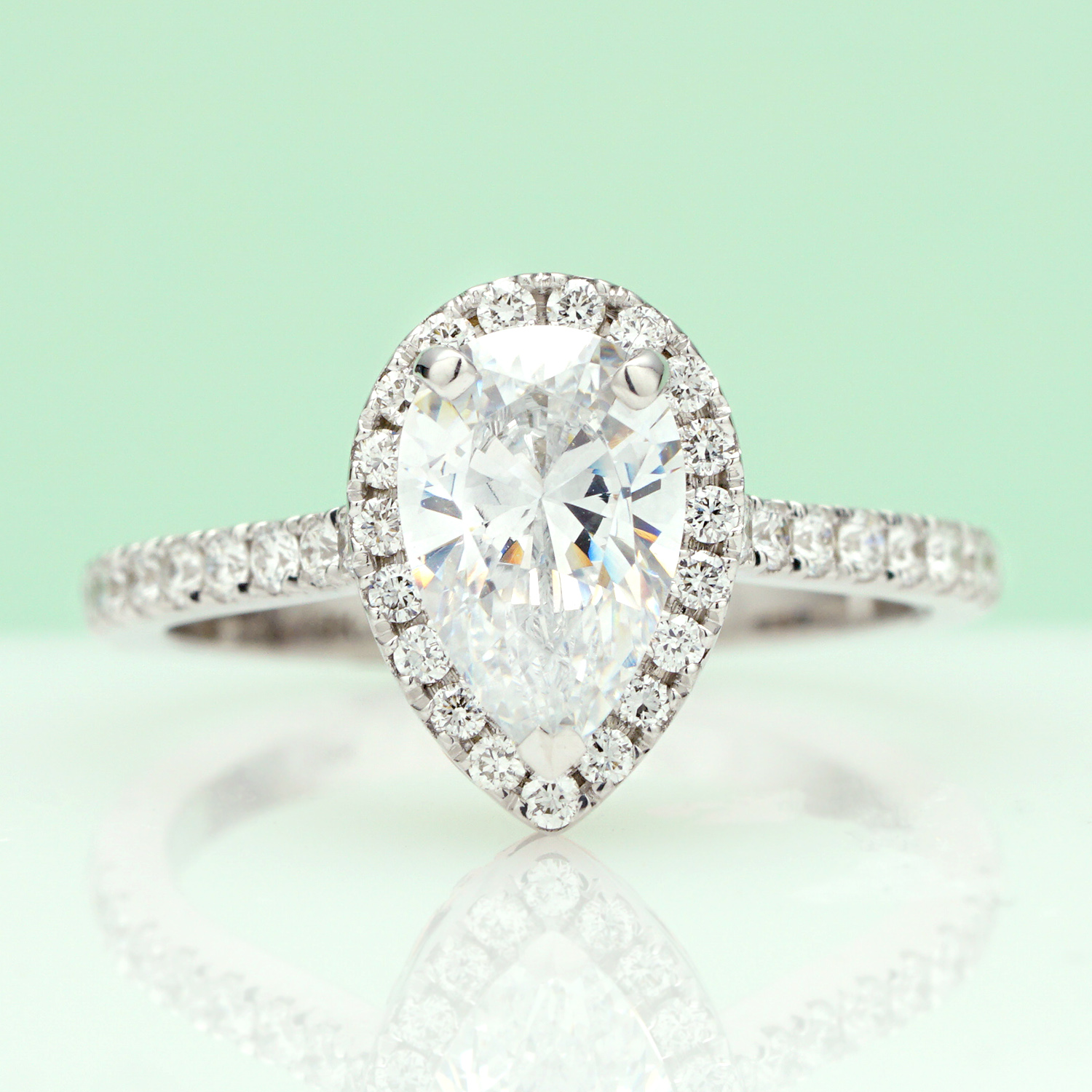 Pear Engagement Ring Ideas
Here are a few designs to get started! You can completely customize any design, so if you want to change anything about these or set a pear shape in a different ring, we can do it!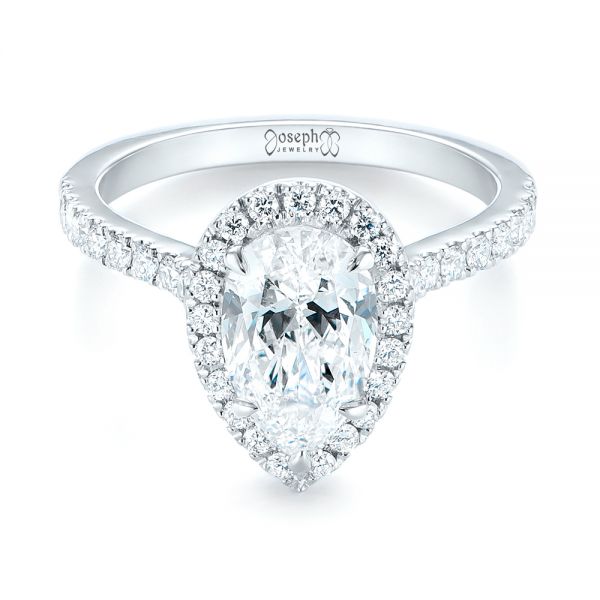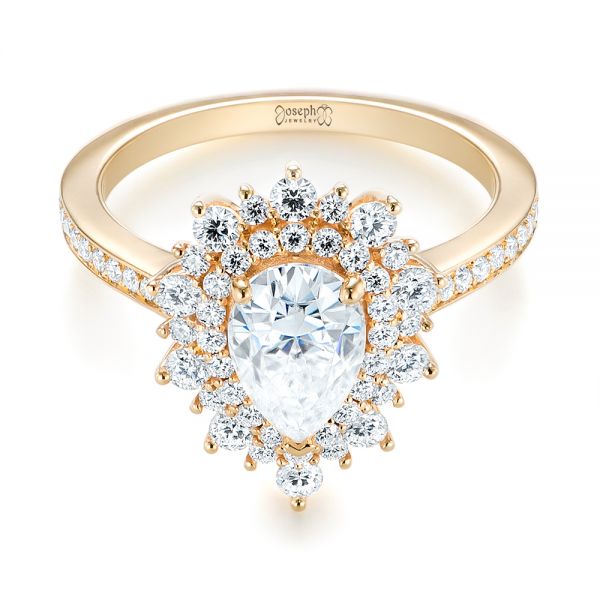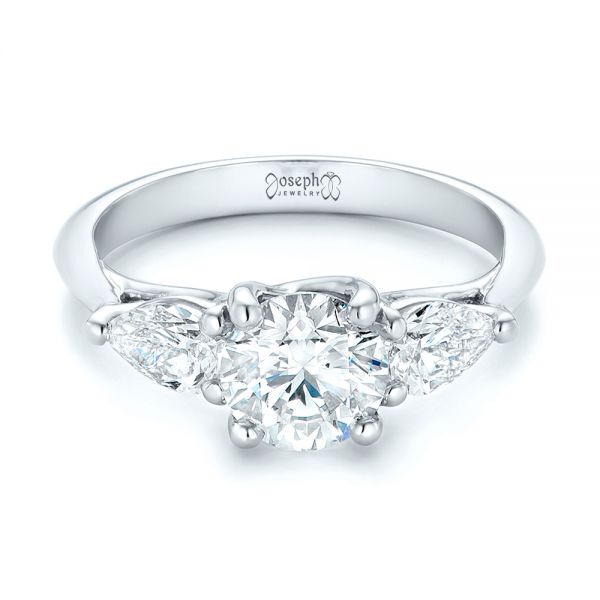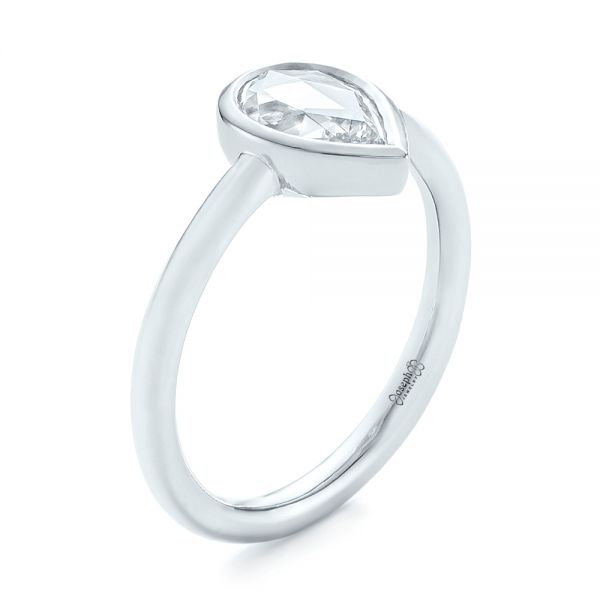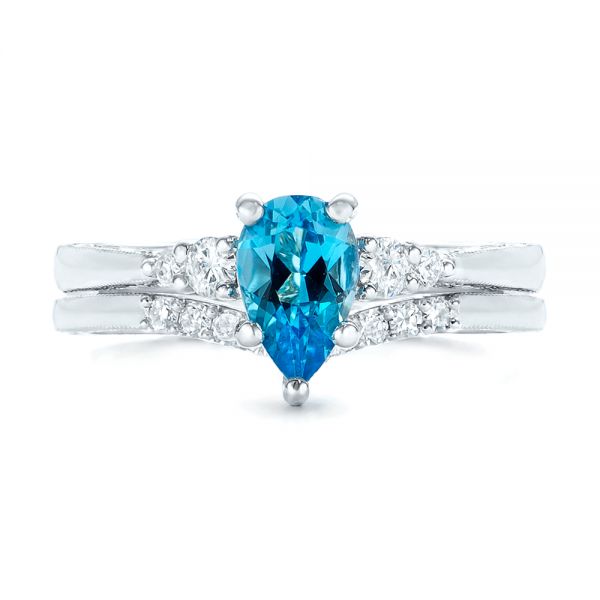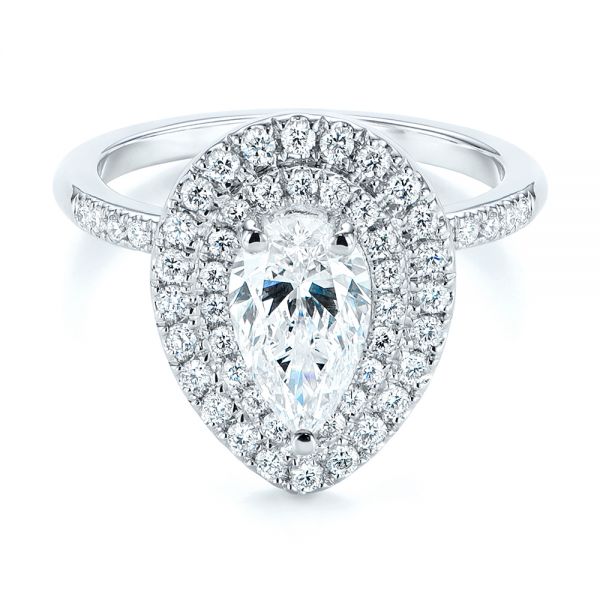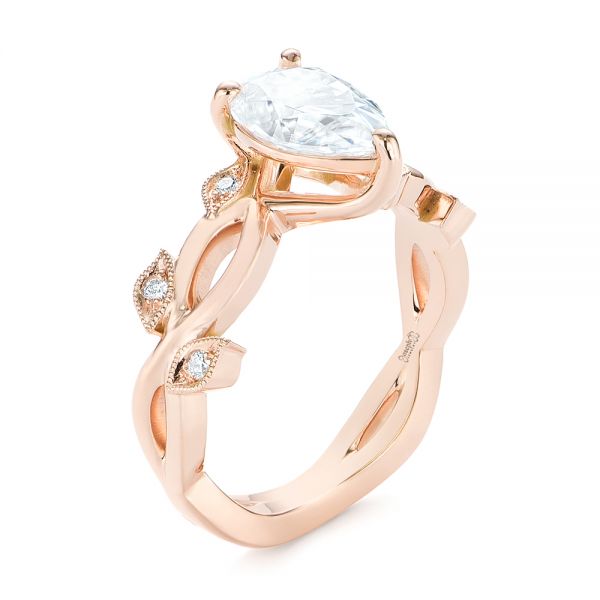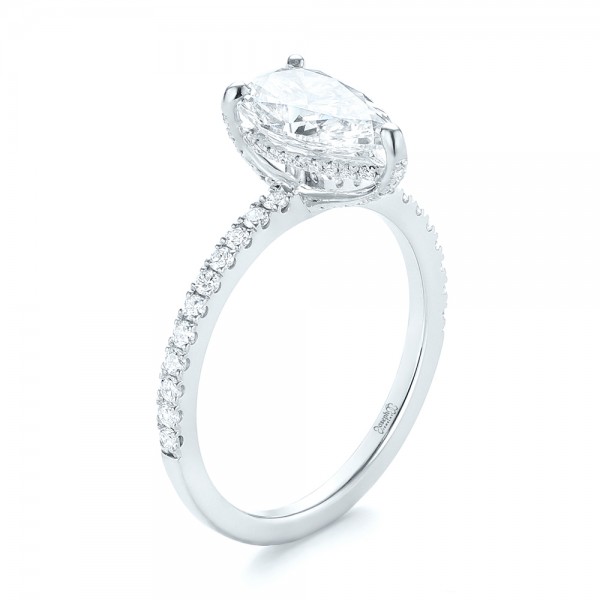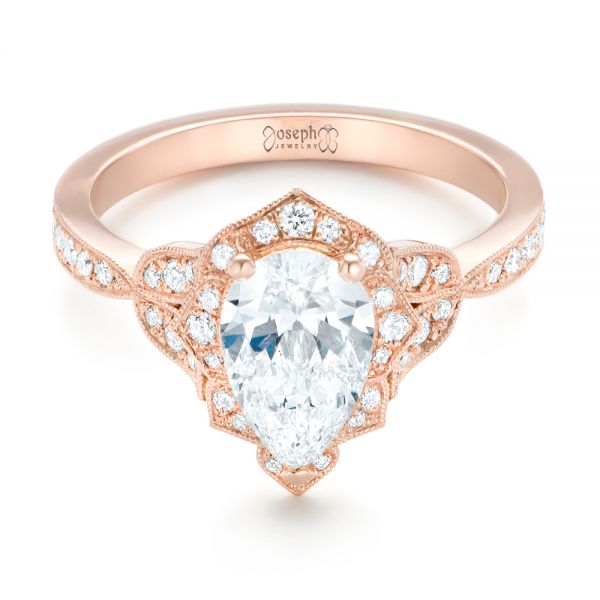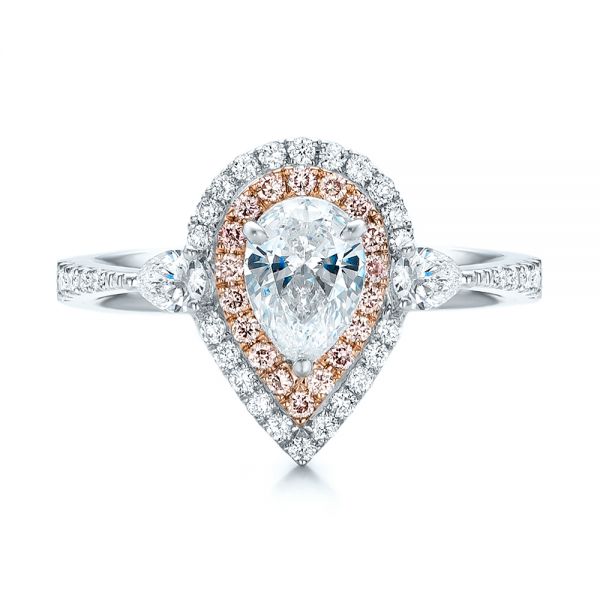 Read more: The Most Stunning Oval Engagement Rings
All photos are property of Joseph Jewelry. Do not use without permission.